Introduction
SBM Offshore
Together in control with the Annual Report Tool ART
Challenge
Creating an annual report is a challenge.
That is why SBM Offshore chose Mattmo to manage their complicated online and print publication. With the aim to effectively inform stakeholders of who they are and reveal the true identity of the company, Mattmo positioned SBM as the number one FPSO specialist (floating production, storage, and offloading vessel) in the offshore market. This was to give the company an identity to focus around, better presenting themselves to stakeholders and selling themselves to potential clients. Since 2009 Mattmo takes care of SBM Offshore's annual report.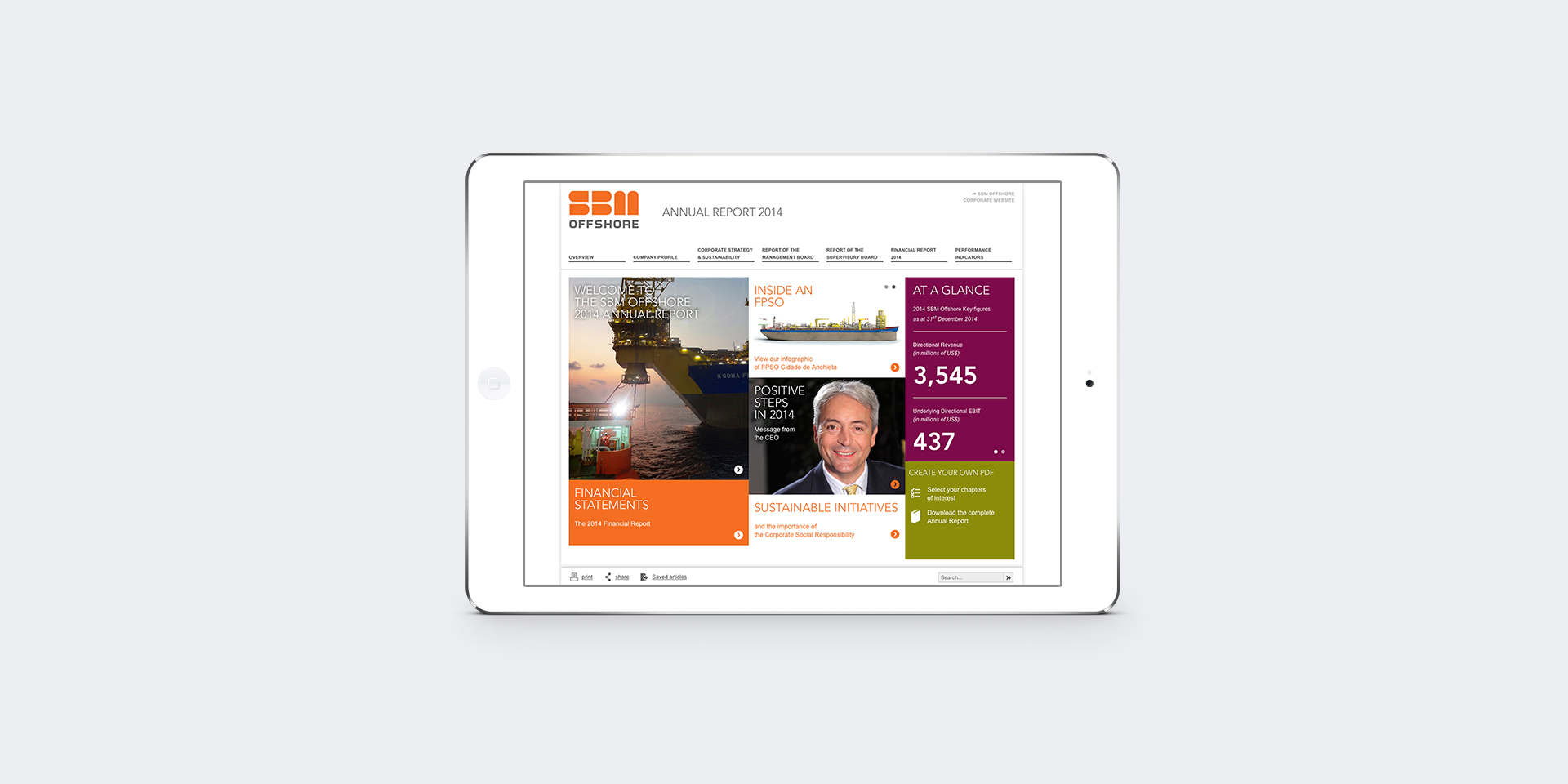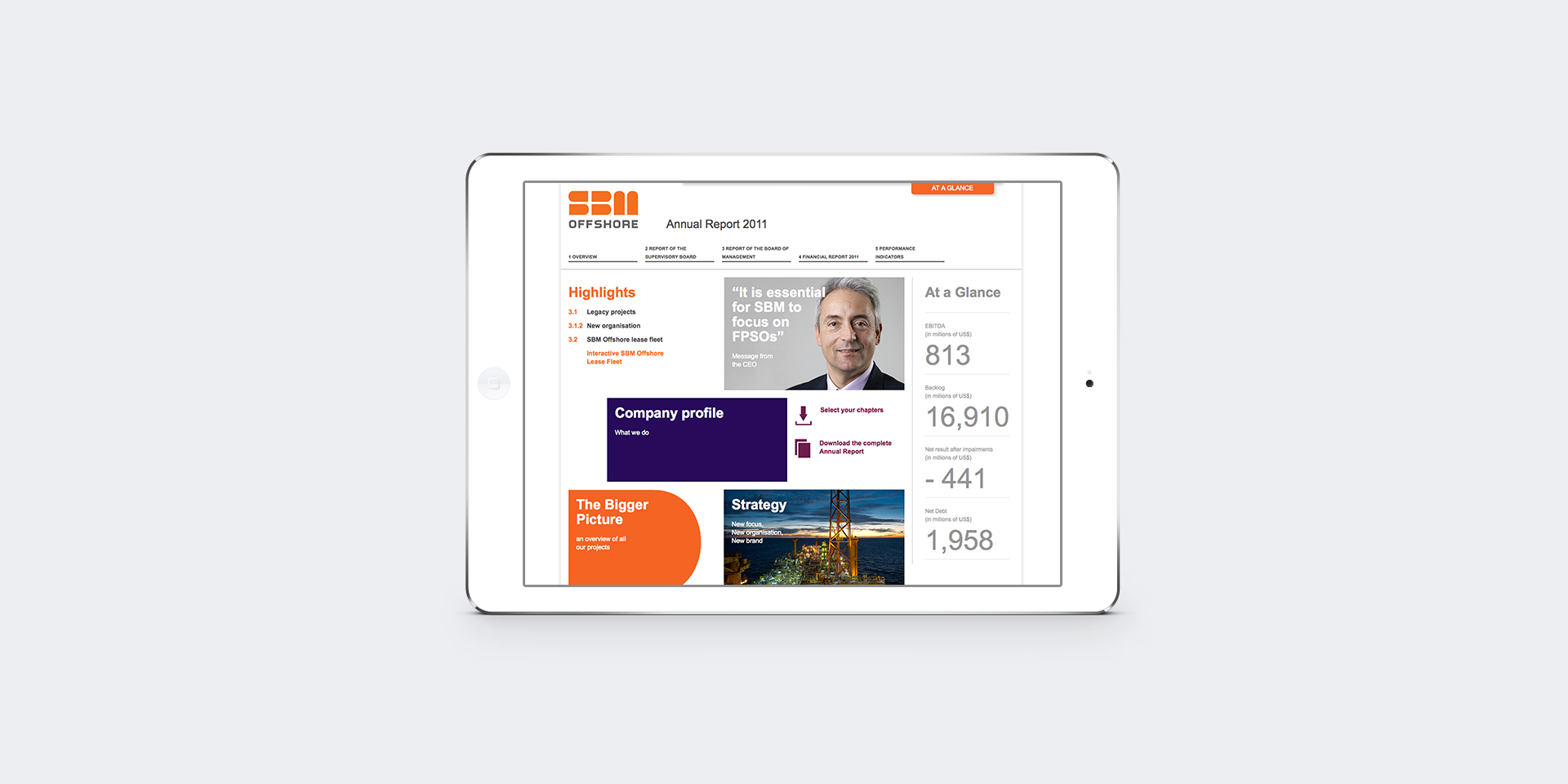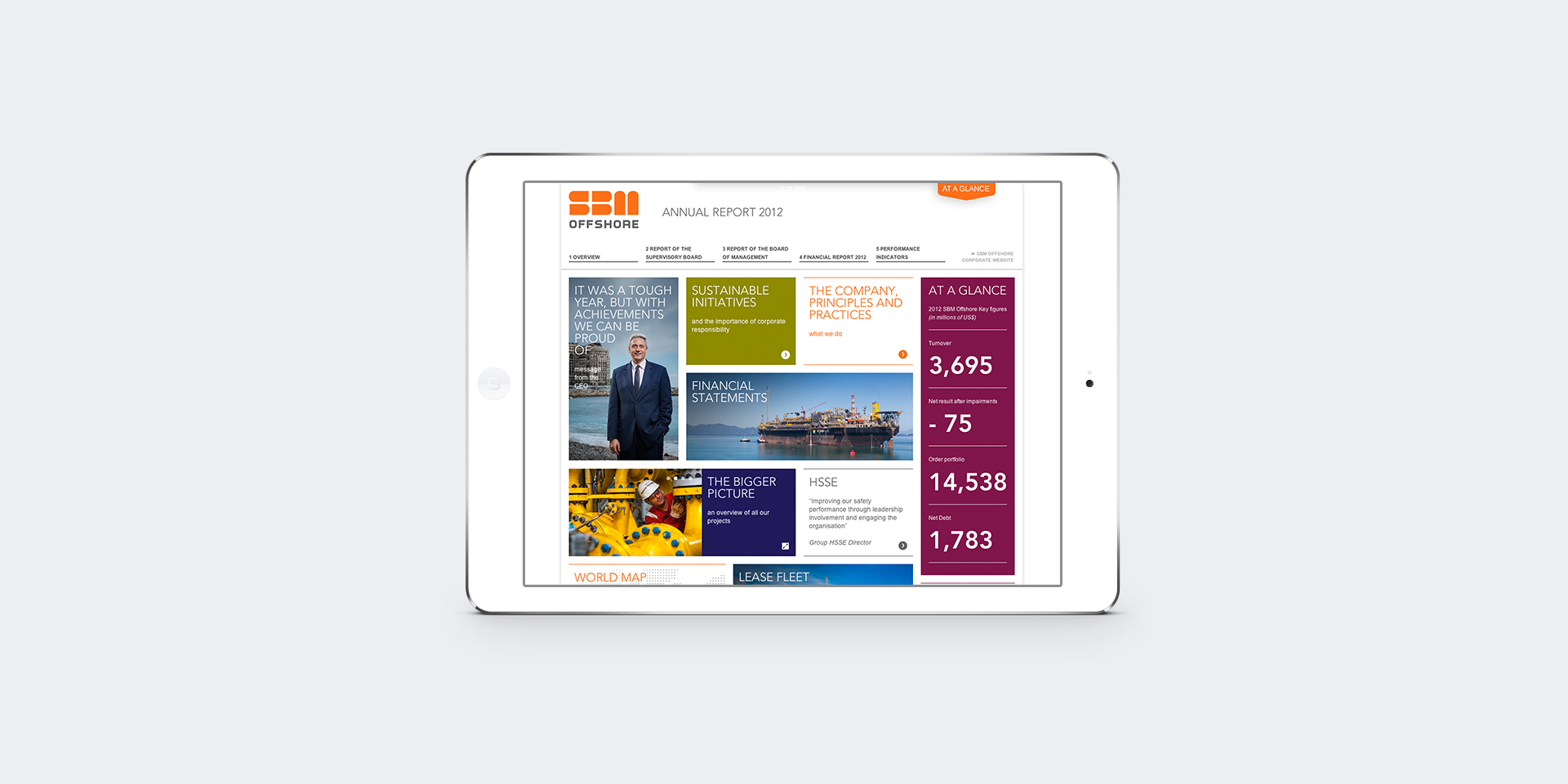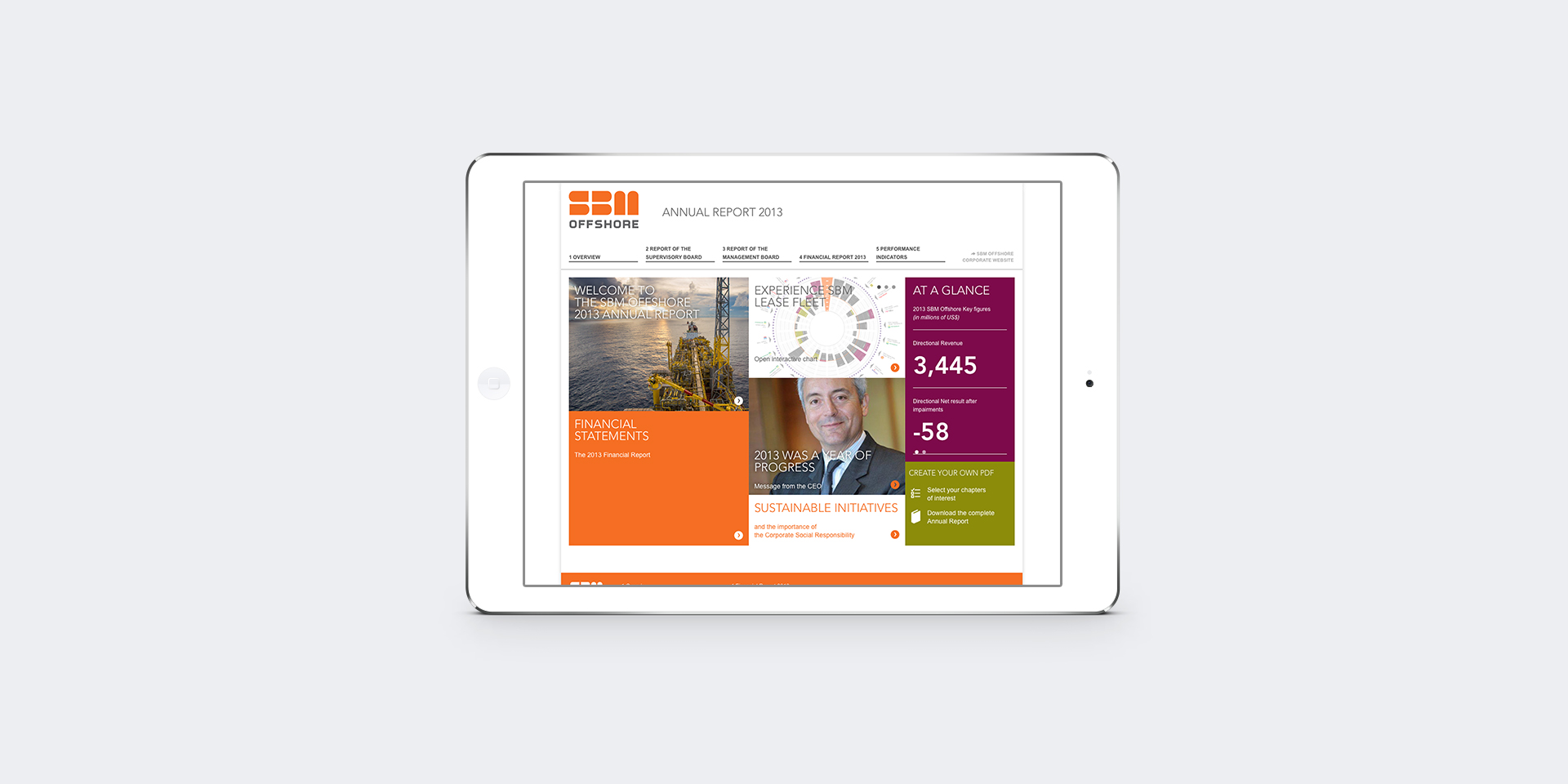 Solution
In many cases images can be stronger than words, Mattmo presented the SBM story in photographs.
Visual storytelling can reveal the nature of a company. Employees were photographed in action, bringing this multinational company's everyday activities to life.
For SBM Offshore, a worldwide operating oil and gas company, Mattmo formulated an interactive online and print annual report. For the production of such a report, Mattmo developed a special application. The Advanced Report Tool (ART) enables multimedia publication in a smooth efficient way. All content, from text to financial data, is imported into the ART application. This data is immediately converted to the correct layout for both print and digital presentation. Without the pressure and stress that comes with making the deadline of such a significant report, Mattmo created the publication that SBM desired and envisioned.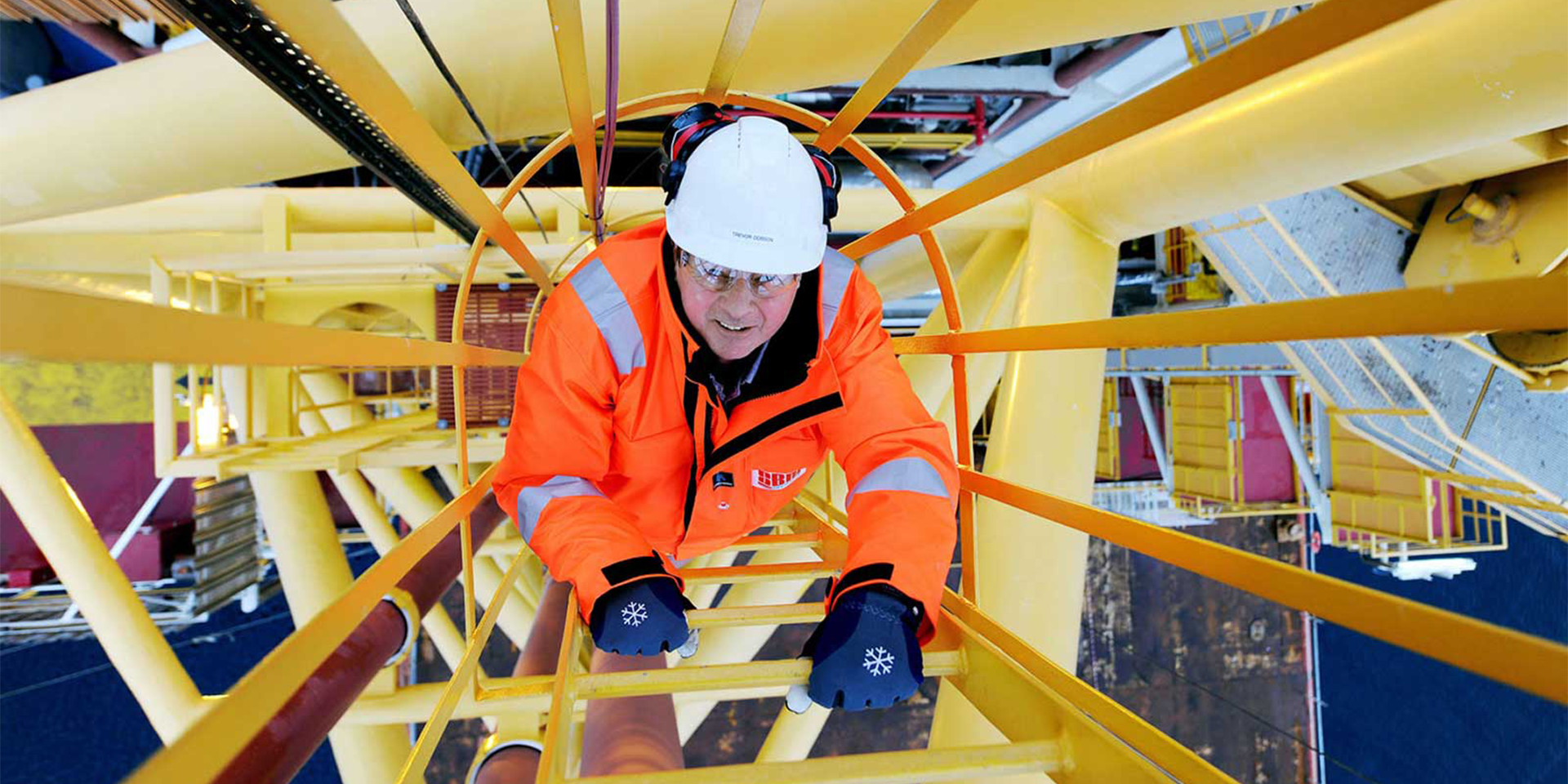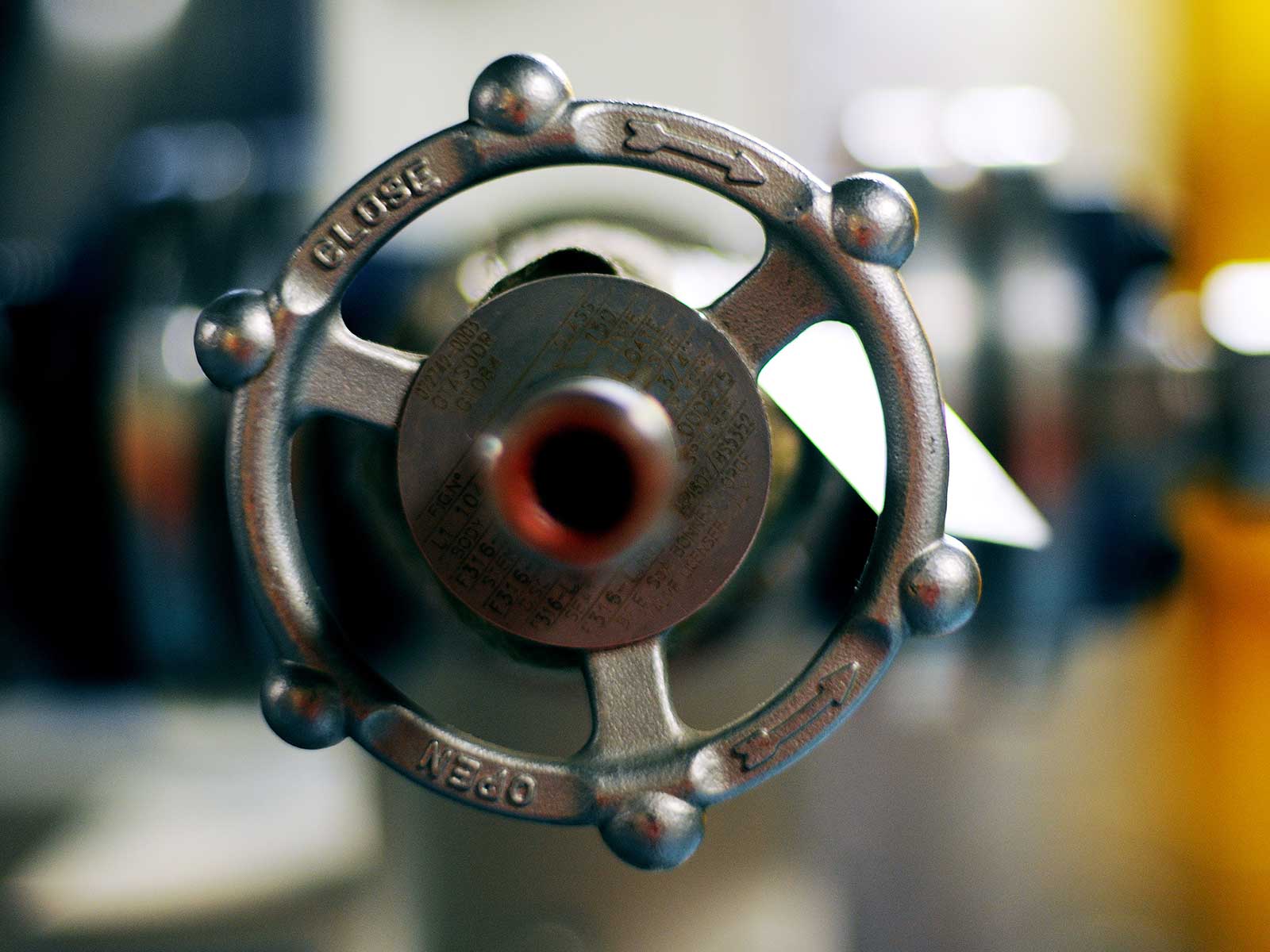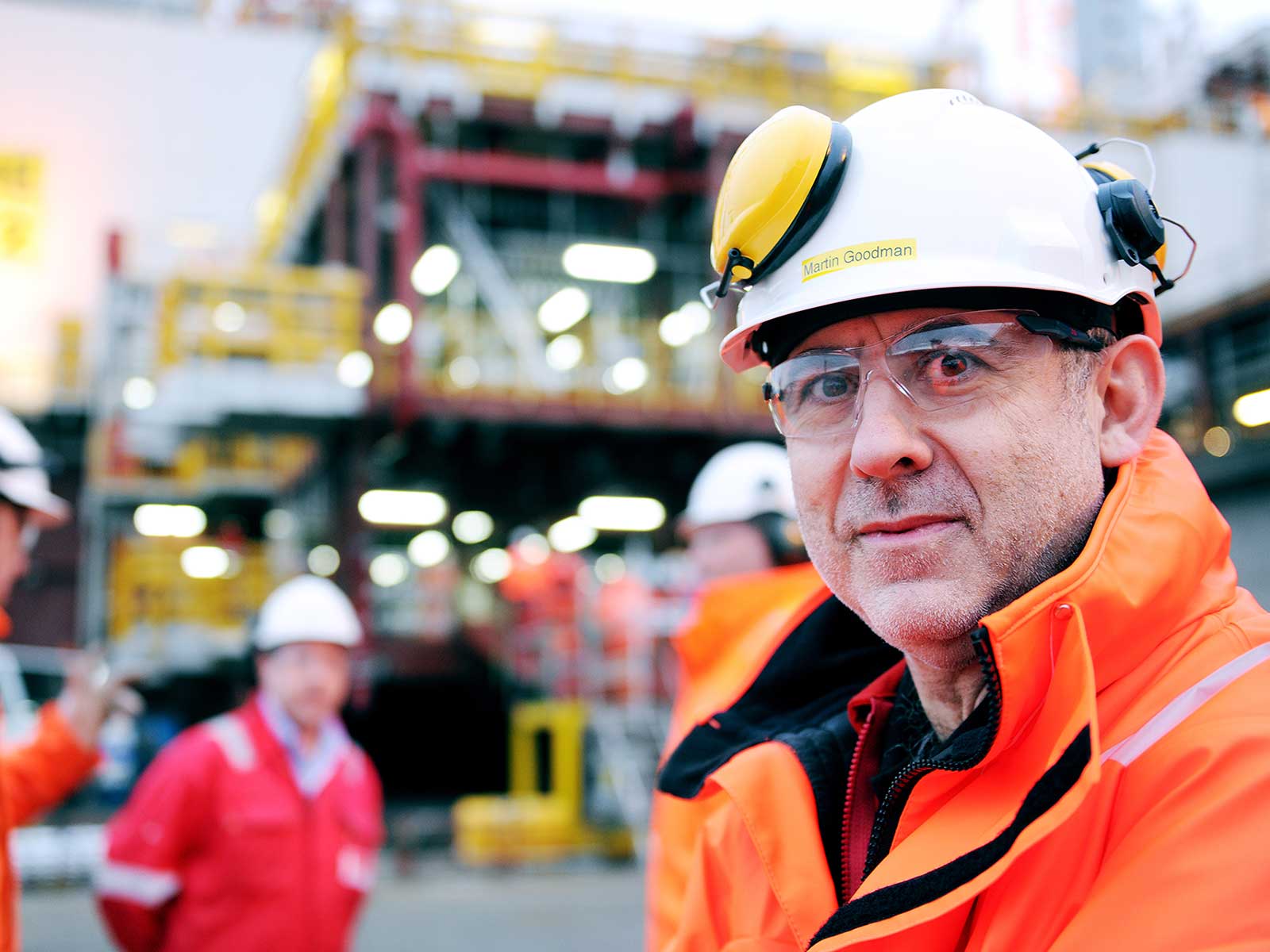 Results
The reports storytelling was a success.
SBM's dynamics, its international character and local involvement came to life in Mattmo's imagery. This year, we have further expanded their image database. All the imagery provides insight into activities of SBM, her stakeholders, and the general public. Visual storytelling intensifies the company's transparency, while it strengthens their internal pride.
The Advanced Report Tool (ART) simplified their production process.
SBM Offshore has published multiple annual reports using Mattmo's ART.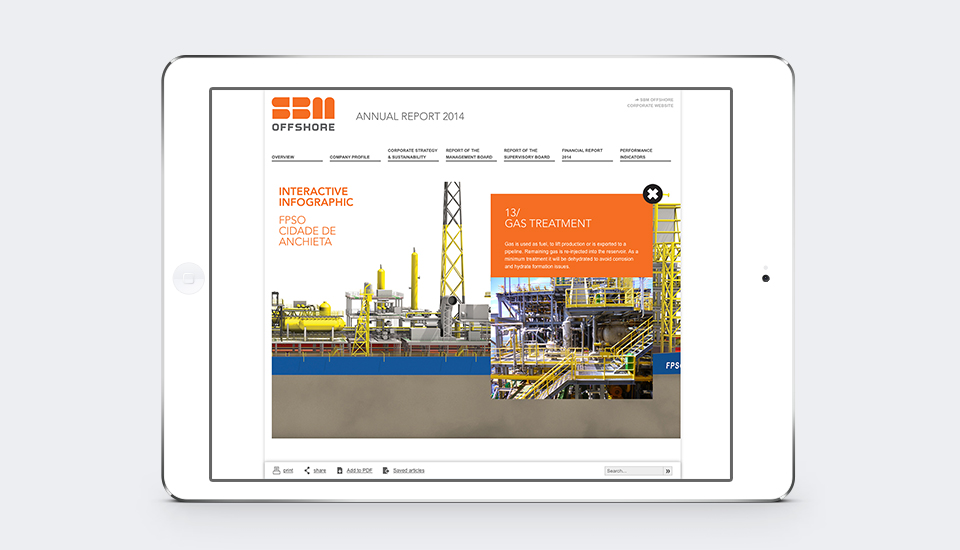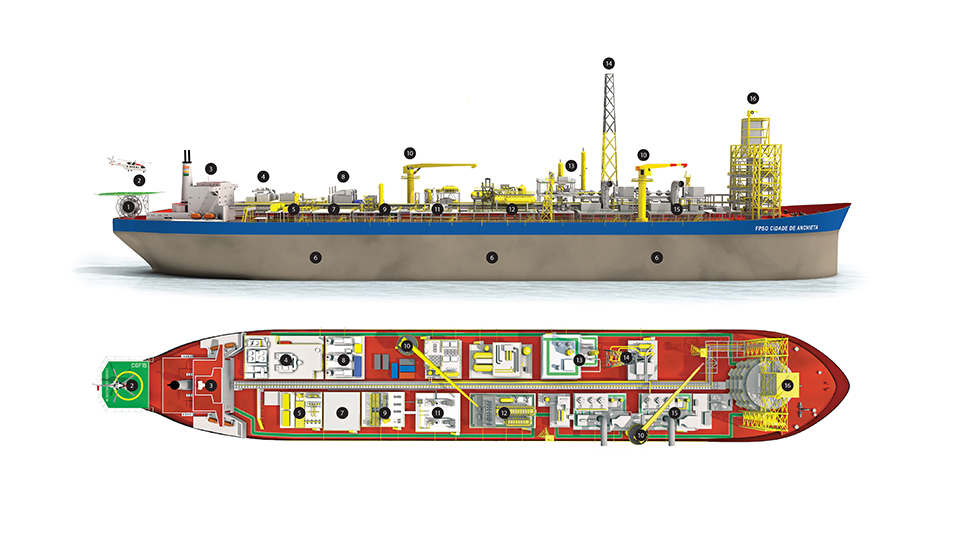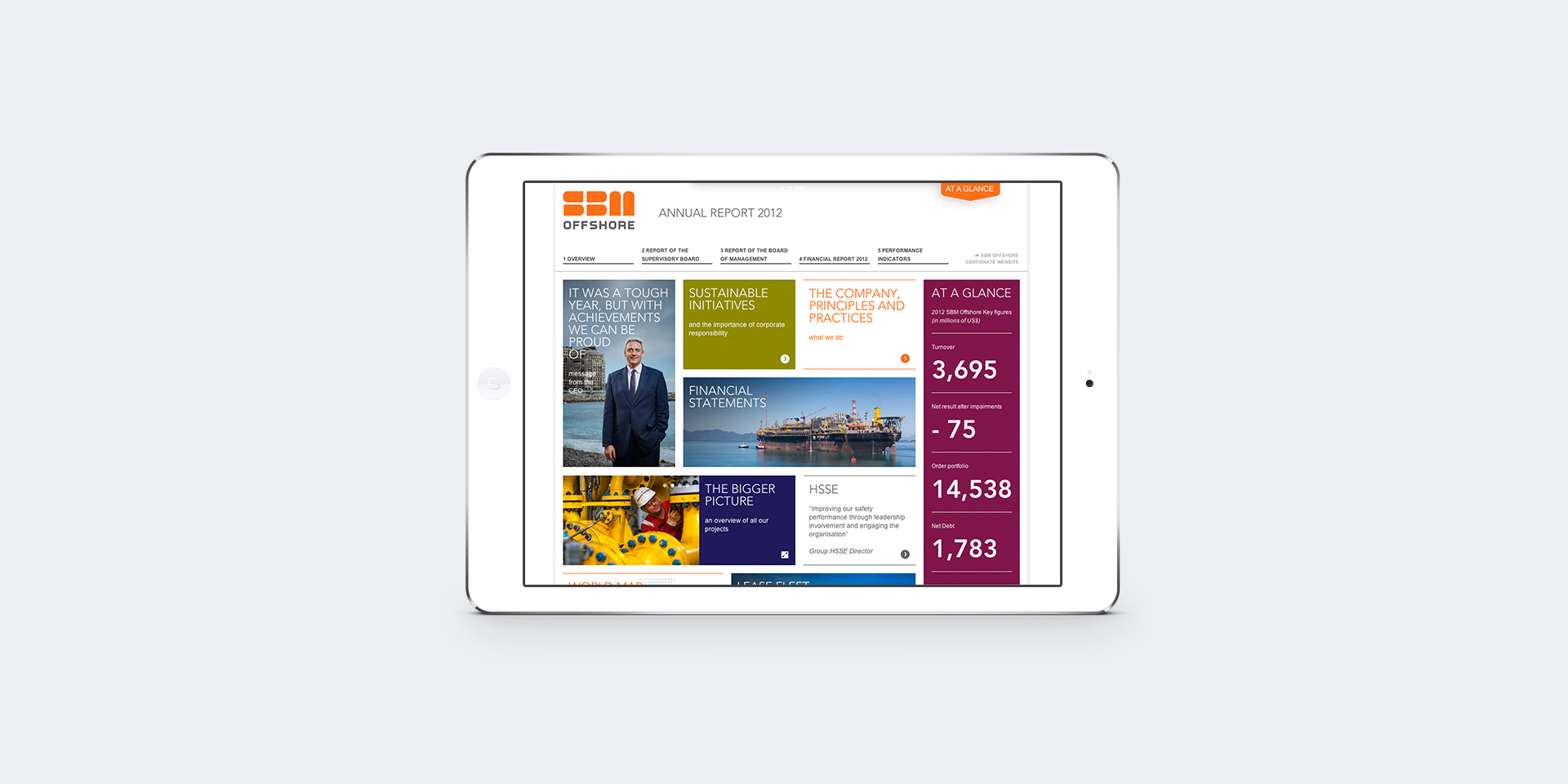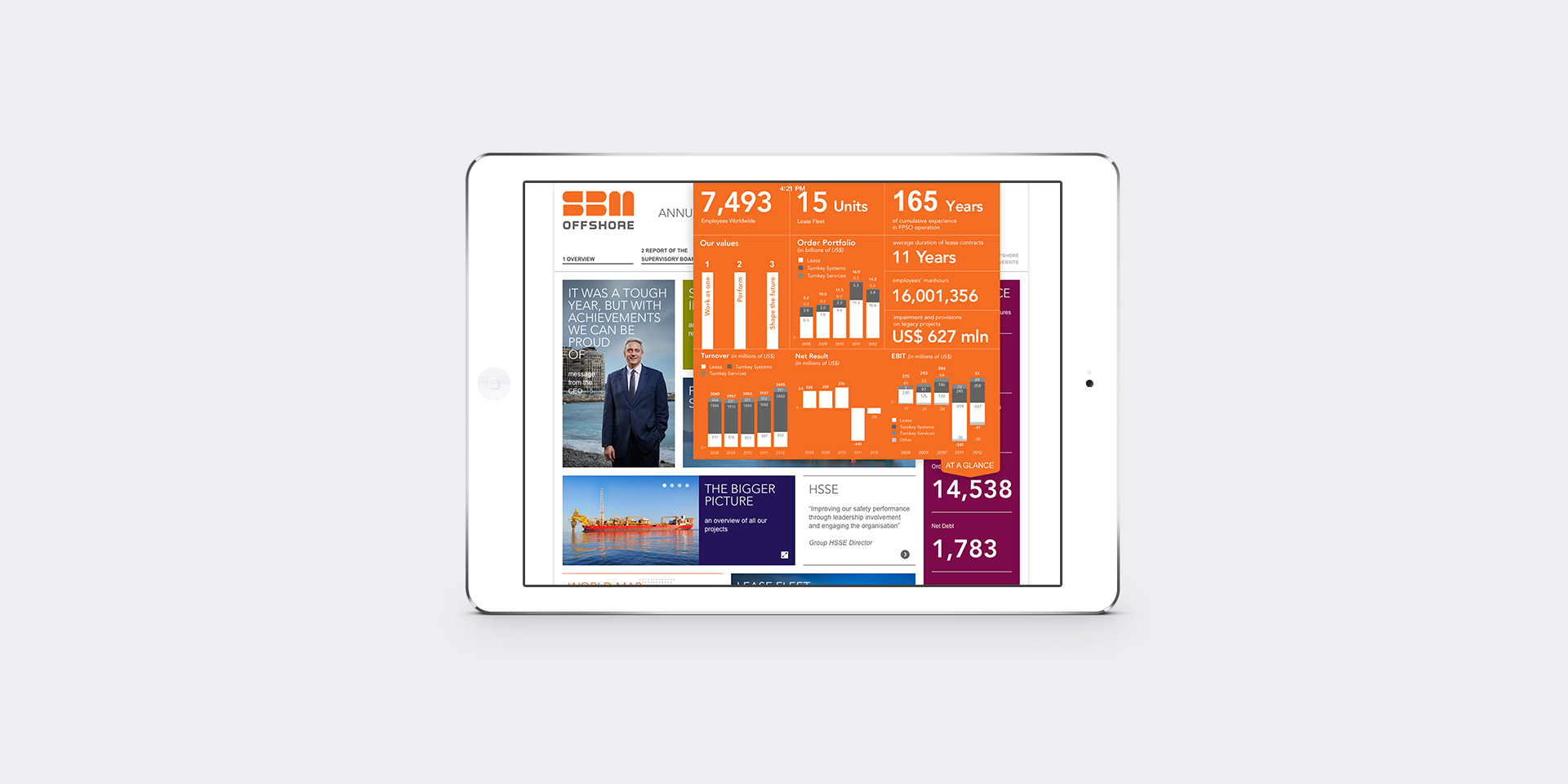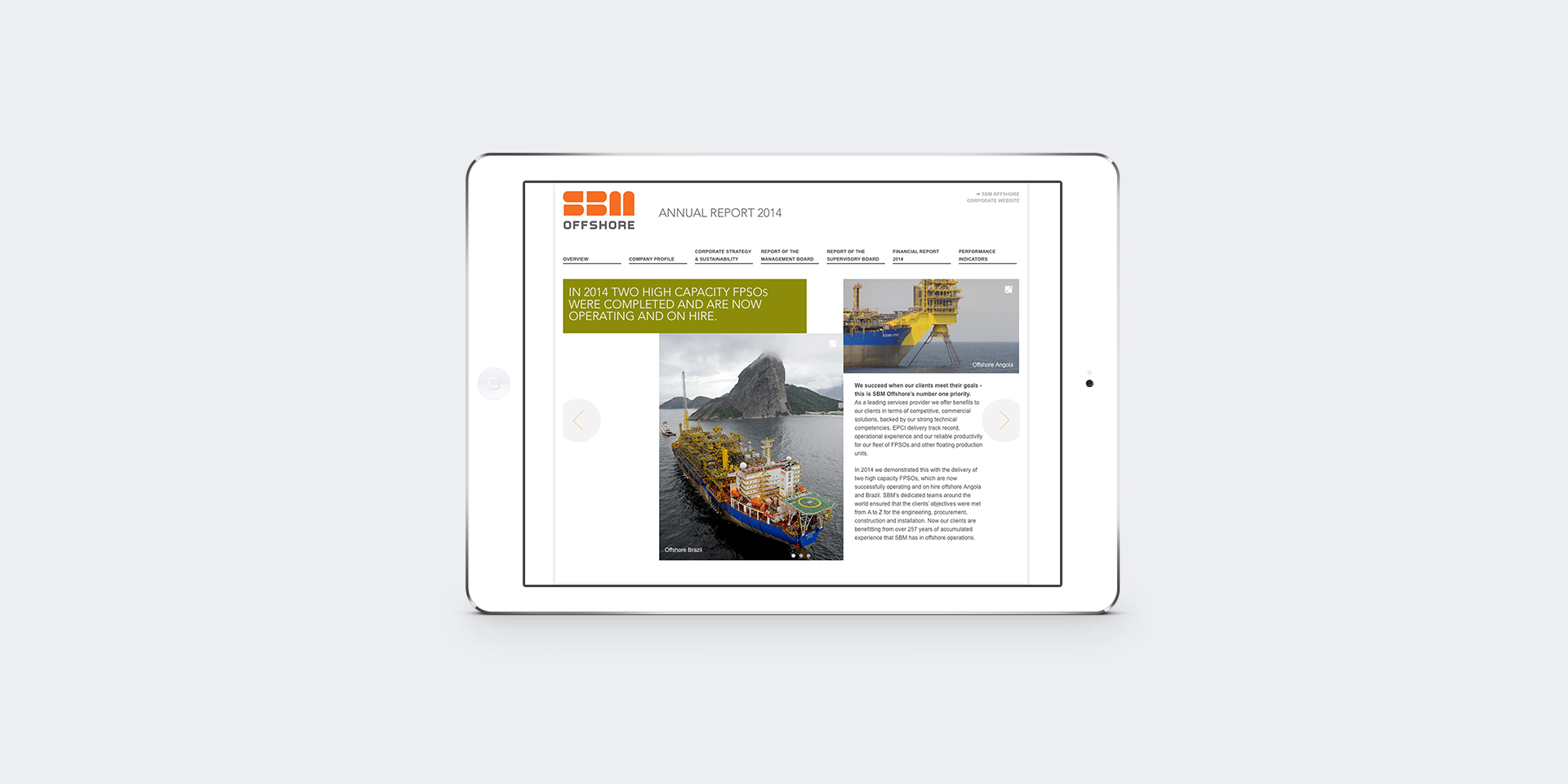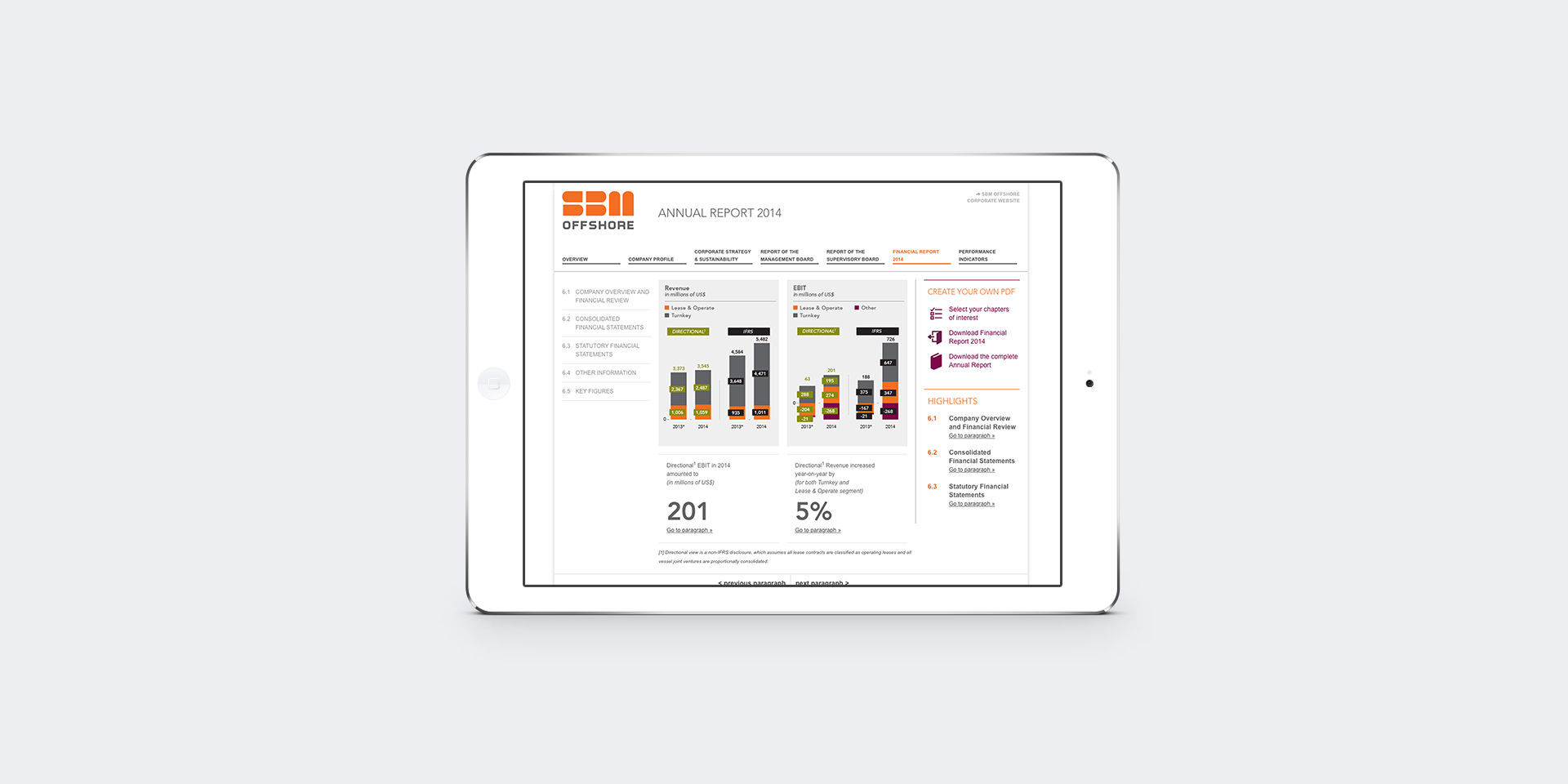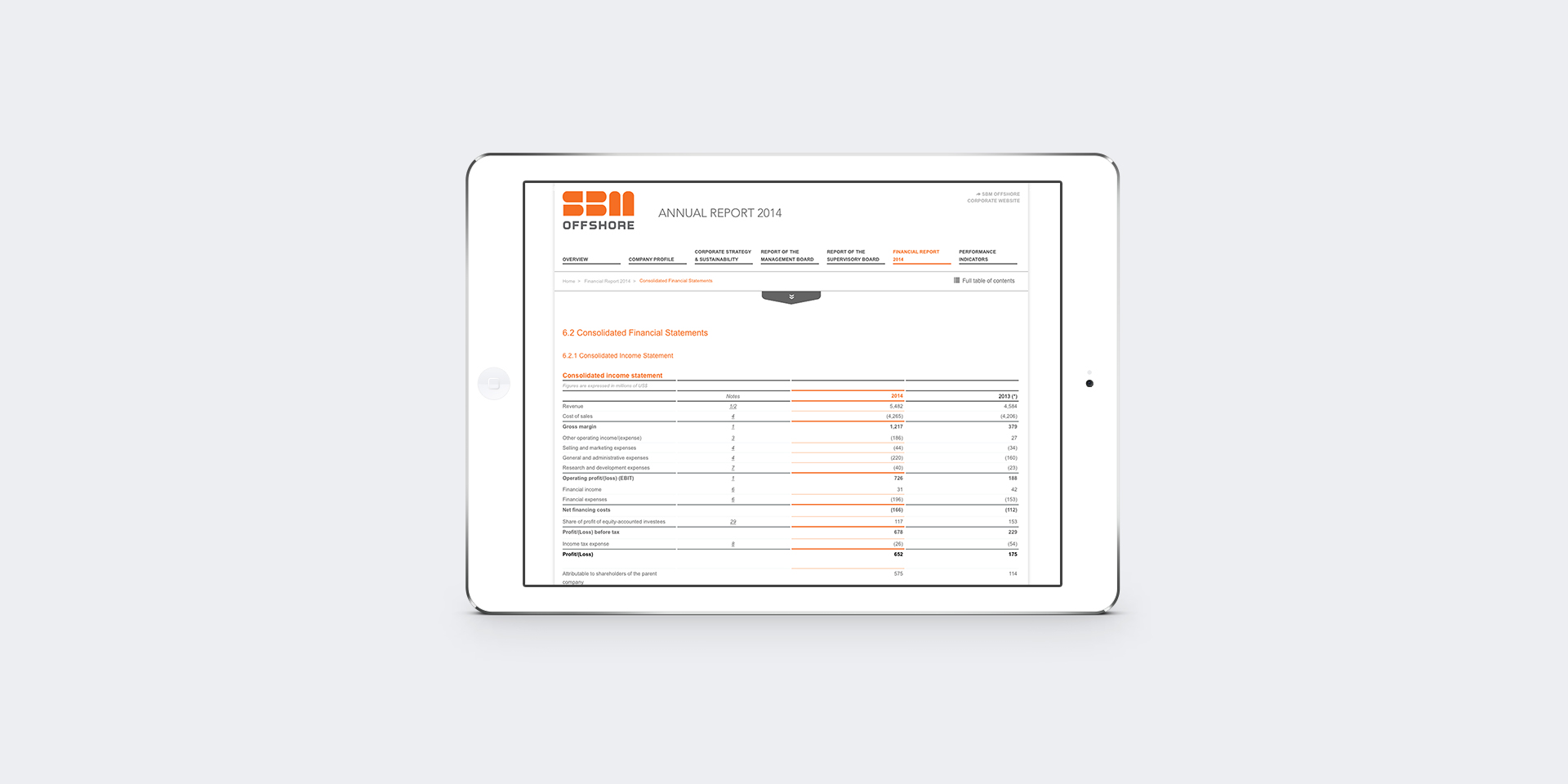 Need help?
LET MATTMO HELP YOU
With your product or brand