Introduction
Reporting to stakeholders
Corporate reporting - relevant to stakeholders and made to measure
Stakeholders increasingly value the vision and strategy that stand at the basis of your results. They want to gain insight into your strategy, motivations and culture in order to understand the impact of your organization on society. How can you deal with this? How do you make your long-term value creation and culture accessible? How do you create a bridge between the non-financial aspects and the financial performance in your report? By assigning value to the non-financial aspects and making them meaningful, your annual report becomes relevant to your stakeholders. Storytelling is the instrument to achieve this.
Let us join forces in making your annual report relevant to your stakeholders and streamlining the production process. Read on and see how we can help you.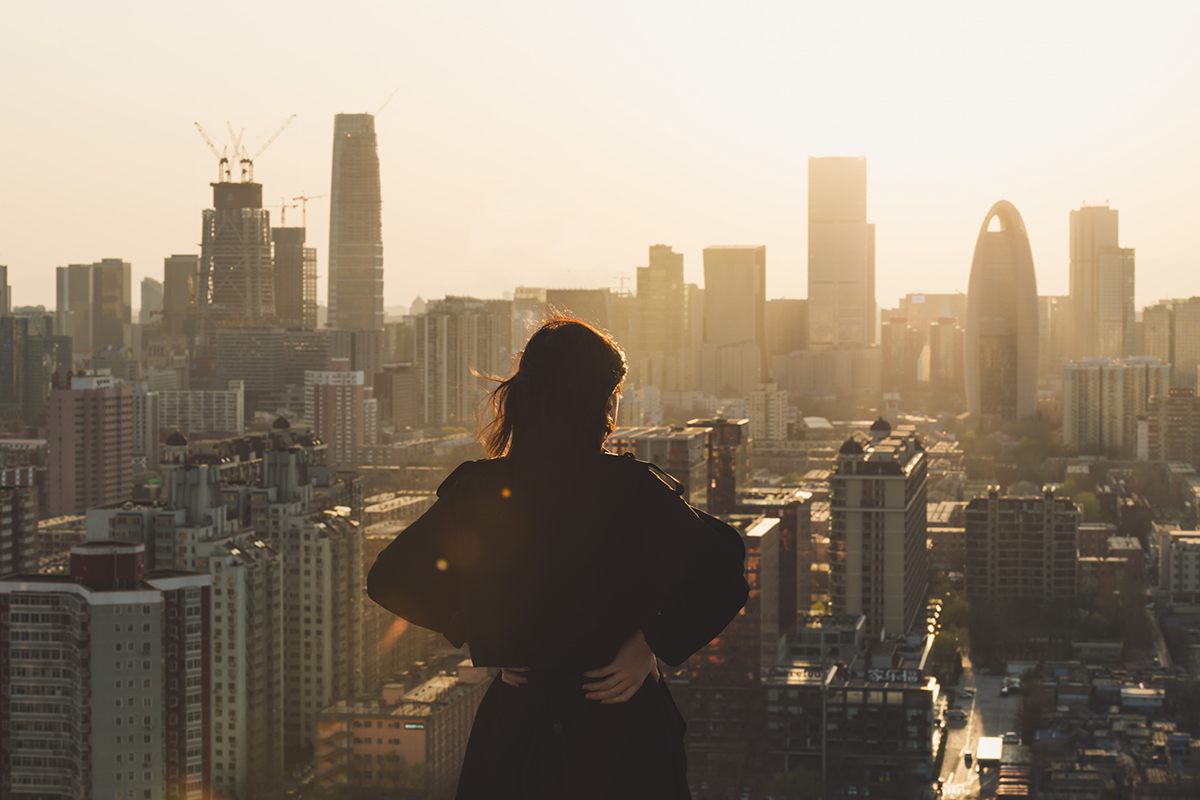 THE STORY OF YOUR YEAR
THE REALIZATION OF YOUR STRATEGY
Storytelling: everything is a story to tell
Telling the story behind the figures enables stakeholders to better appreciate your organization in its context.
Storytelling is done from within - we say 'from the heart' - or from a social issue. The stories must be authentic, only then it they are cred
The challenge in storytelling is to make the non-financial aspects meaningful and relevant so that stakeholders can connect with this. How can you do this: show your long-term value creation model in the context of your material topics or Sustainable Development Goals (SDGs). The impact of your organization becomes visible to your stakeholders. You give meaning to the financial and non-financial aspects which become relevant to them. With our Storytelling model you have a tool to put together authentic stories from your organization. Create an addition to your corporate story: stories from the inside.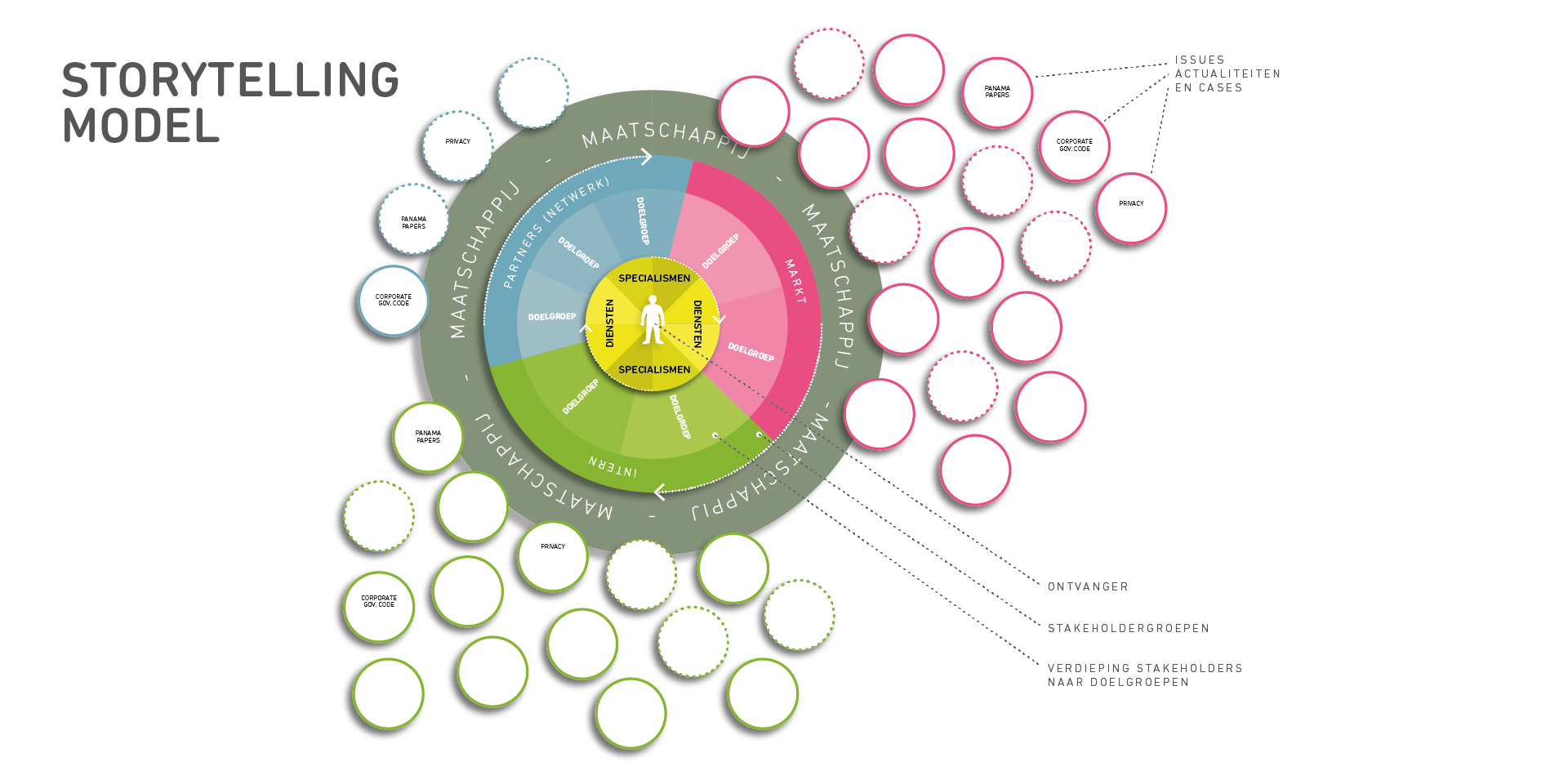 24/7 media with breathtaking design in the service of your report
Stakeholders are varied groups. In these times with diverse 24/7 digital information channels, to reach them you need a multimedia approach.
Targeted media enables continuous reporting. Your story co-determines the choice of media to target your stakeholder groups.
For us, design has a function that goes beyond aesthetics. With the right media mix and well-considered applied design, we can help in achieving appreciation and support among stakeholders.
Like no other we know how to tell your story with the power of visual storytelling; after all, a picture paints a thousand words. You touch people, involve them, and take them along in your story. Video or photography has another role than infographics or financial tables; the latter are rational, they need to be clear and informative. We translate your annual report strategy into editorial applied design that strengthens your brand and your story and makes your information accessible. For us, every design is unique. We get the most out of every medium, so that your report is attractive appealing and accessible across the board. Because strengthening your brand, positioning and reputation is always our starting point.
We are proud of our reporting partnerships: PostNL, Basic-Fit, For Farmers, APG, TomTom, SBM Offshore, Essent, Red Cross, TNT and Delta Lloyd. A number has been awarded: Red Dot, Henri Sijthoff Prize, Report Watch, Best Dutch Annual Report Designs, Scenter Transparency Award).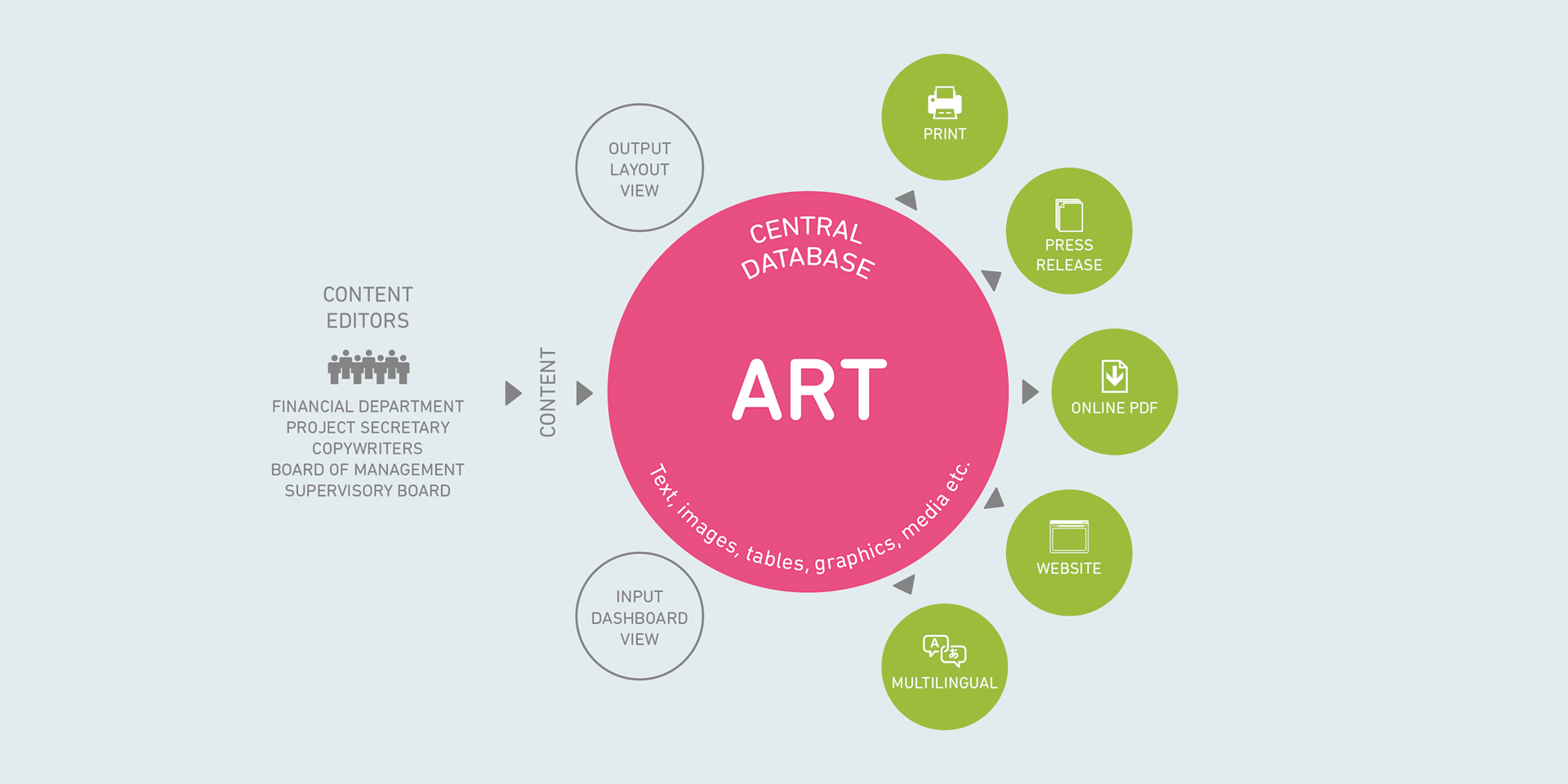 ART: Advanced Reporting Tool
Create your complete multi-media reports in ART yourself.
During the entire production process you will immediately see what your publications will look like. In print, PDF and fully responsive online - on your mobile, tablet, laptop or computer. Multichannel, fully secured and in the desired design. Because we understand how important it is to control the whole process. We take the stress away from you.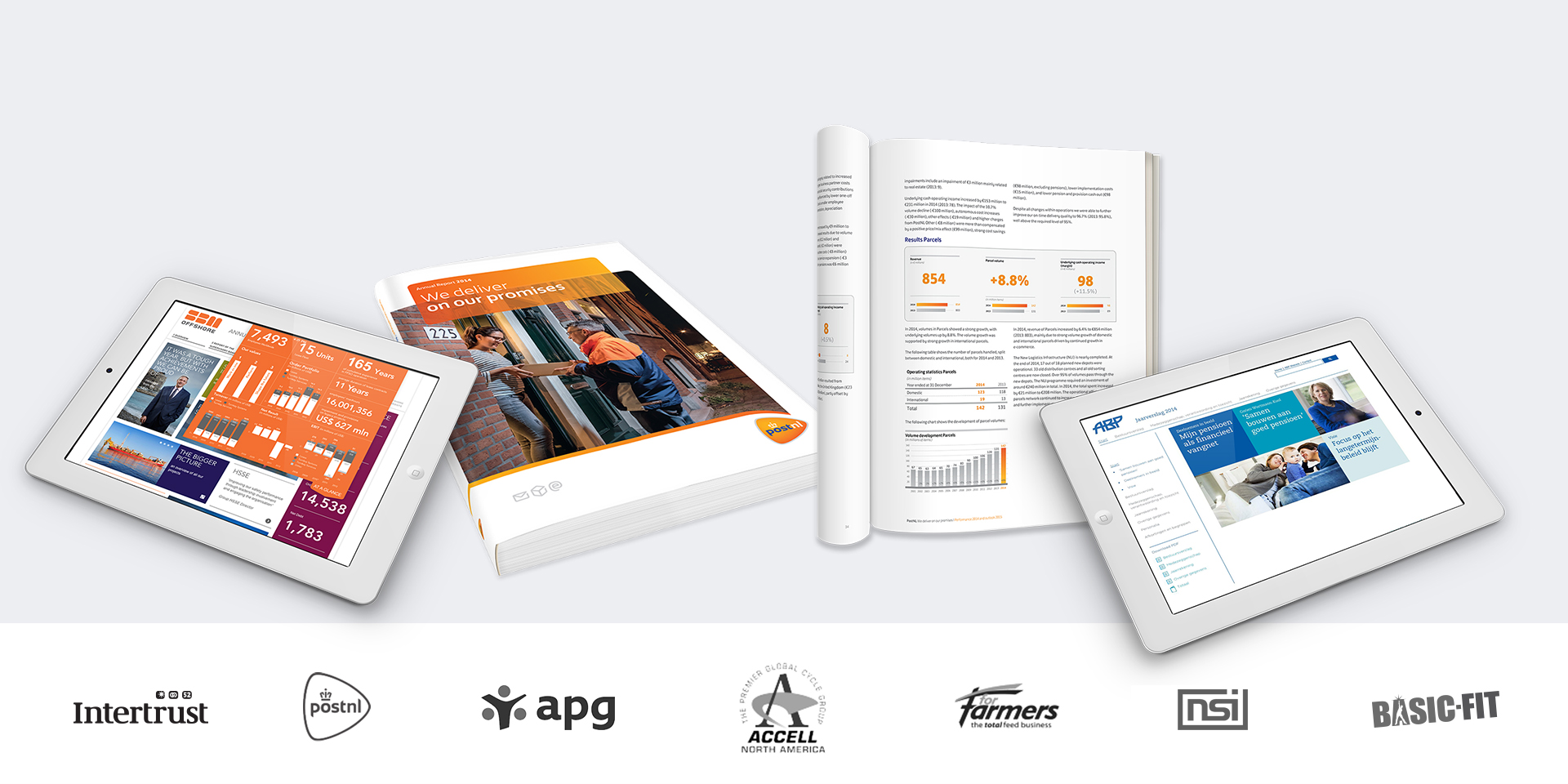 From strategy and design to project management
You only need one partner for the full production of your annual report.
We believe in cooperation and joining forces for the optimal result. You can also build on our expertise and that of our network for text, photography, illustrations, infographics, video or technical support. Experienced project managers can guide you in the various production aspects of your annual report or facilitate and even manage the entire process with the teams involved for you.
Let's meet
And we can talk about the possibilities for your annual report
Get in touch