Introduction
TNT
Brand book
TNT invited Mattmo to join them in making a unique and monumental book: Orange on the Inside. The book marks the world-wide brand change from TPG into TNT. In the book TNT's culture, identity, mission and focus are described by spotlighting her 'everyday heroes': its people. Mattmo is responsible for the visual concept, design and production coordination of the book. Most photos in the book were made by Anton Corbijn.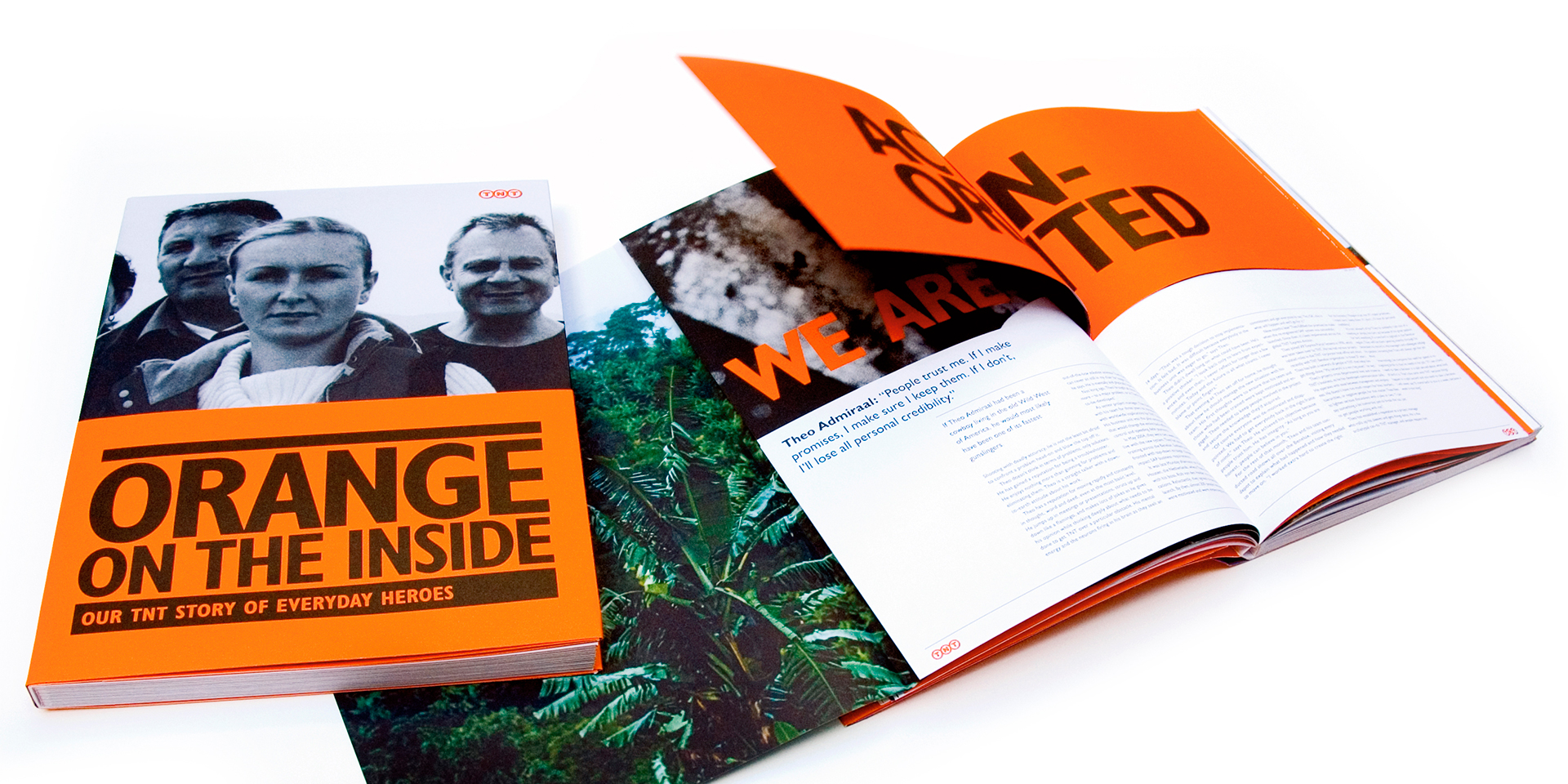 Trip to Mount Kilimanjaro
12 TNT people reveal what it means to be 'orange on the inside' through their daily work. TNT took these 12 to Mount Kilimanjaro in Tanzania, Africa. As Mount Kilimanjaro symbolises TNT in many ways, it forms the inspiring background for the stories of the 12 people. Anton Corbijn did all photography on location.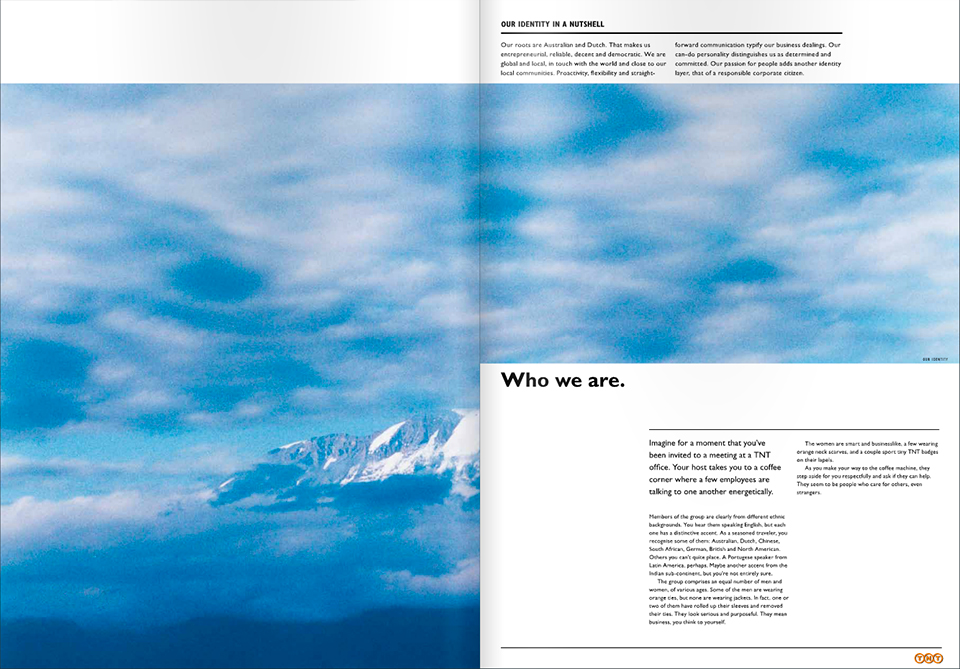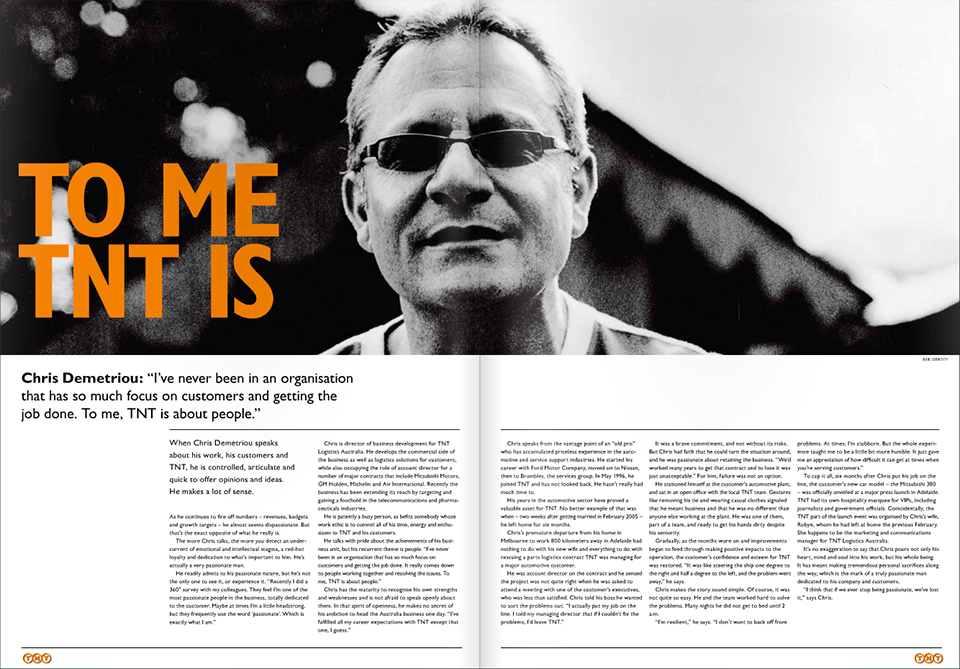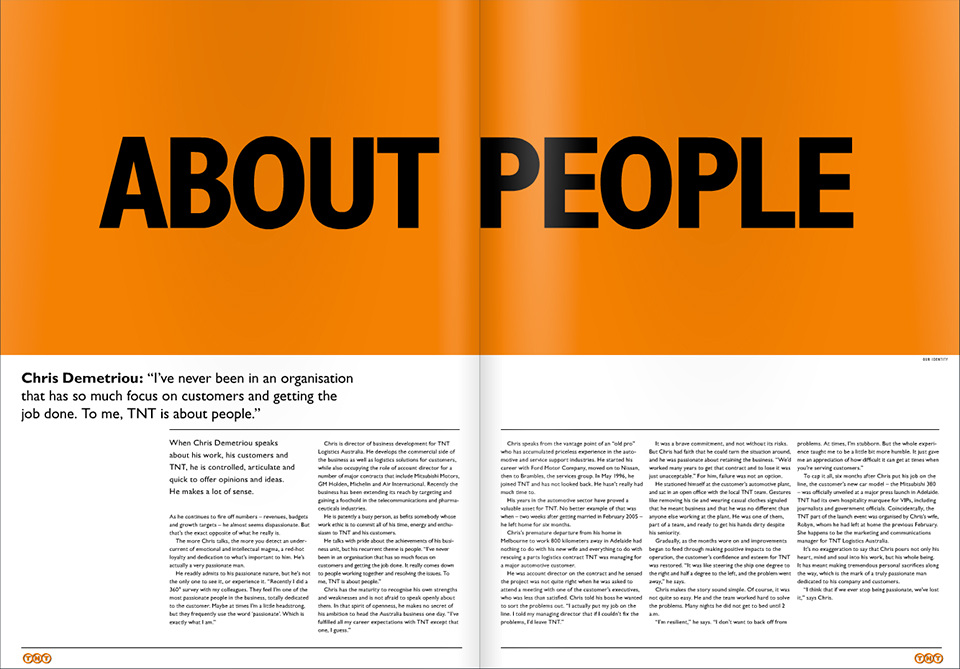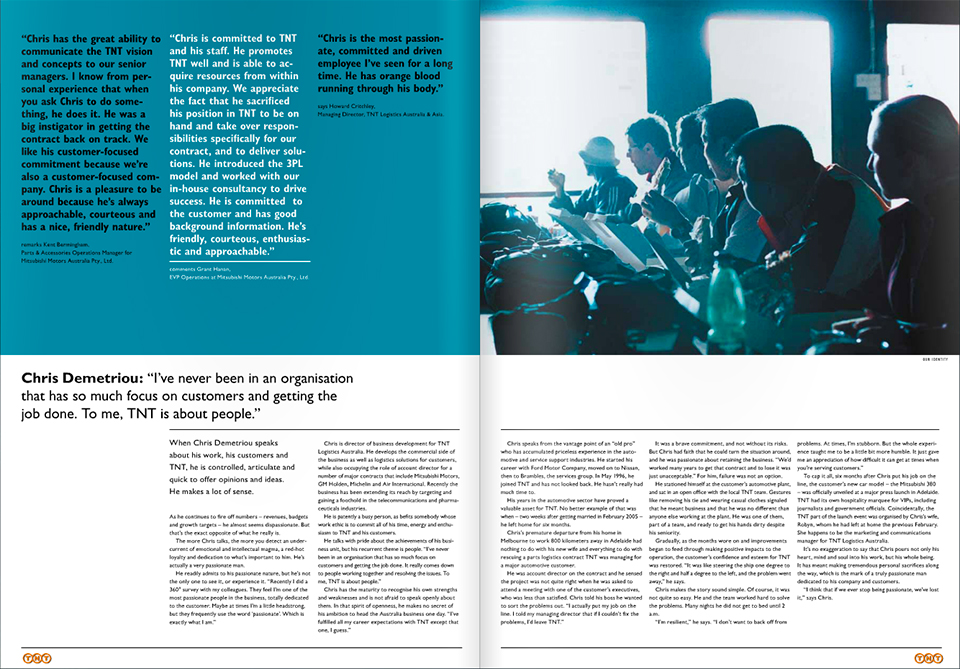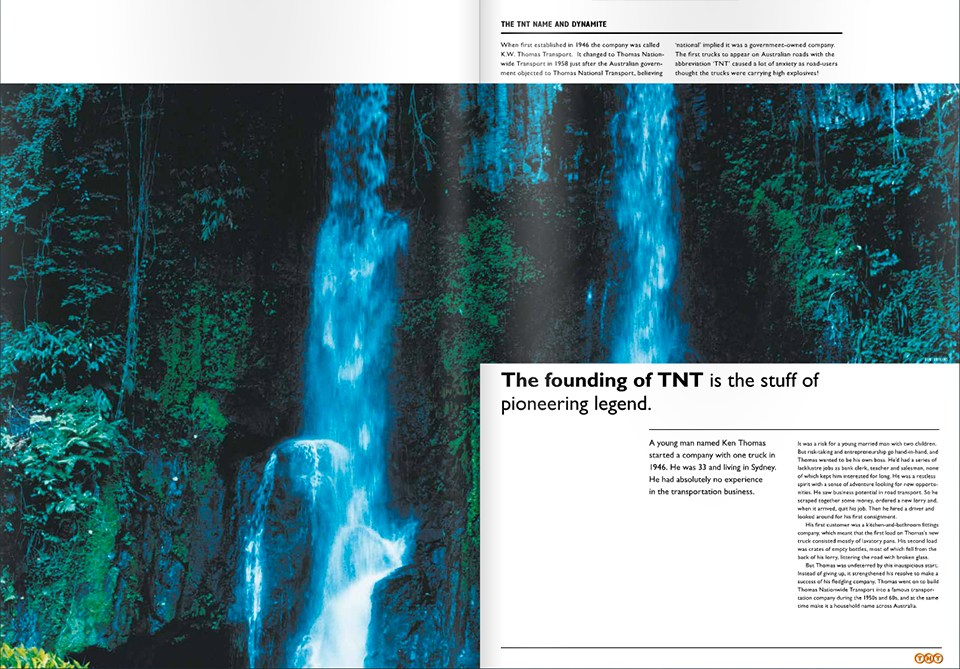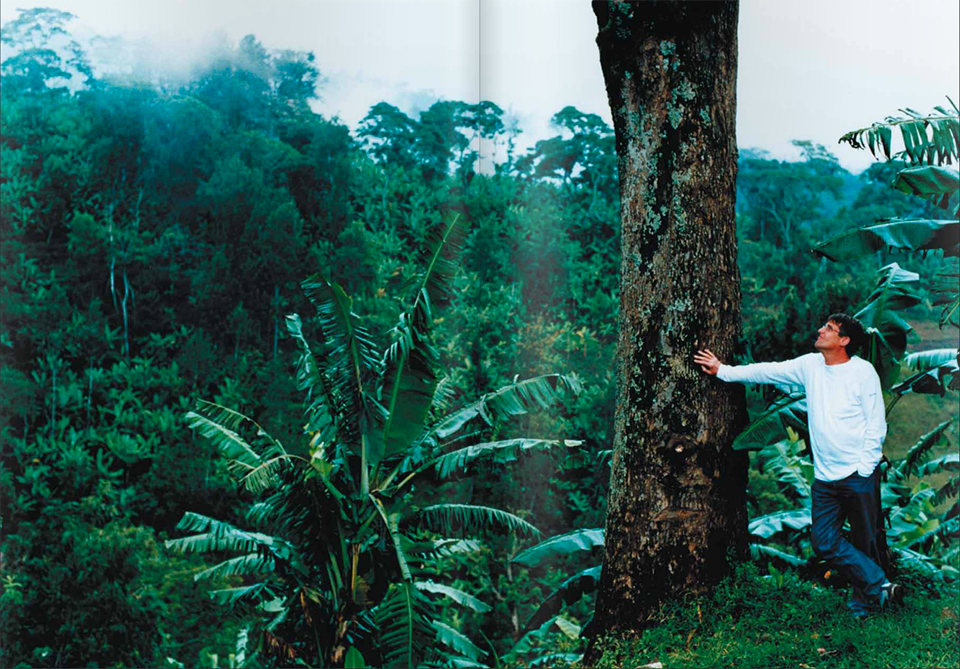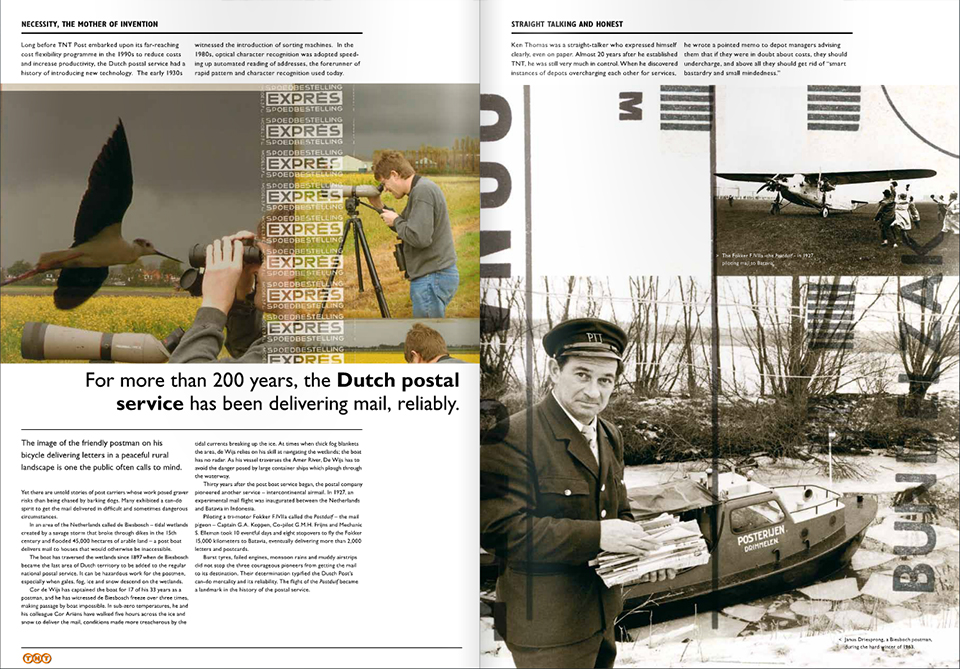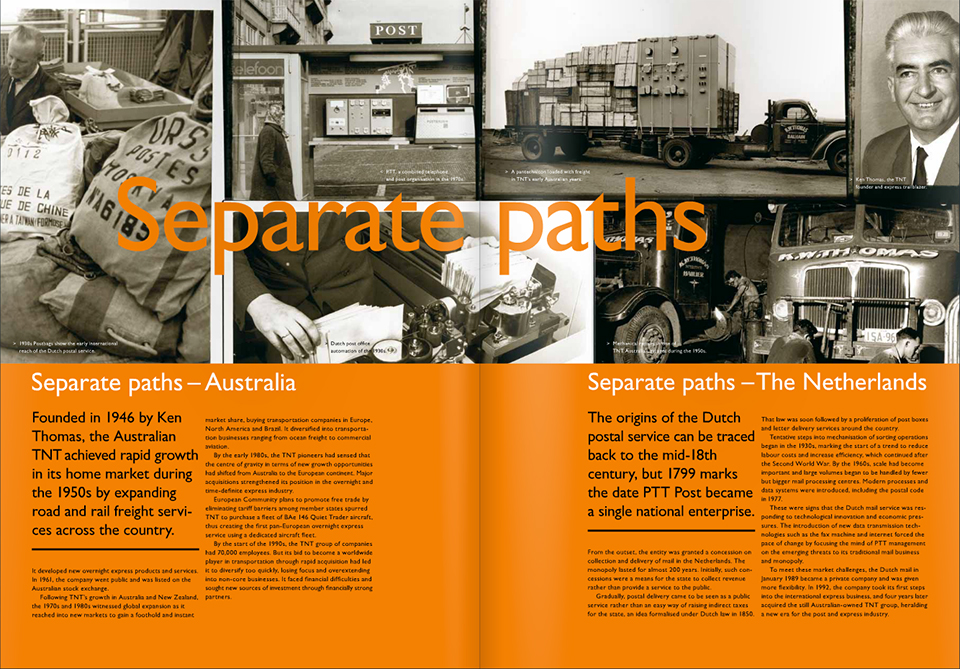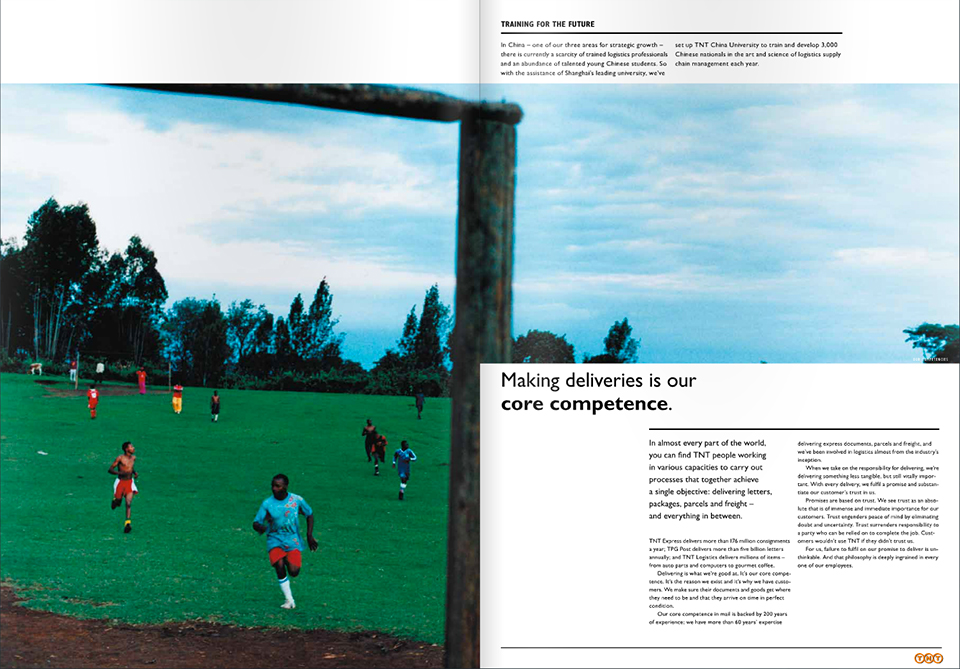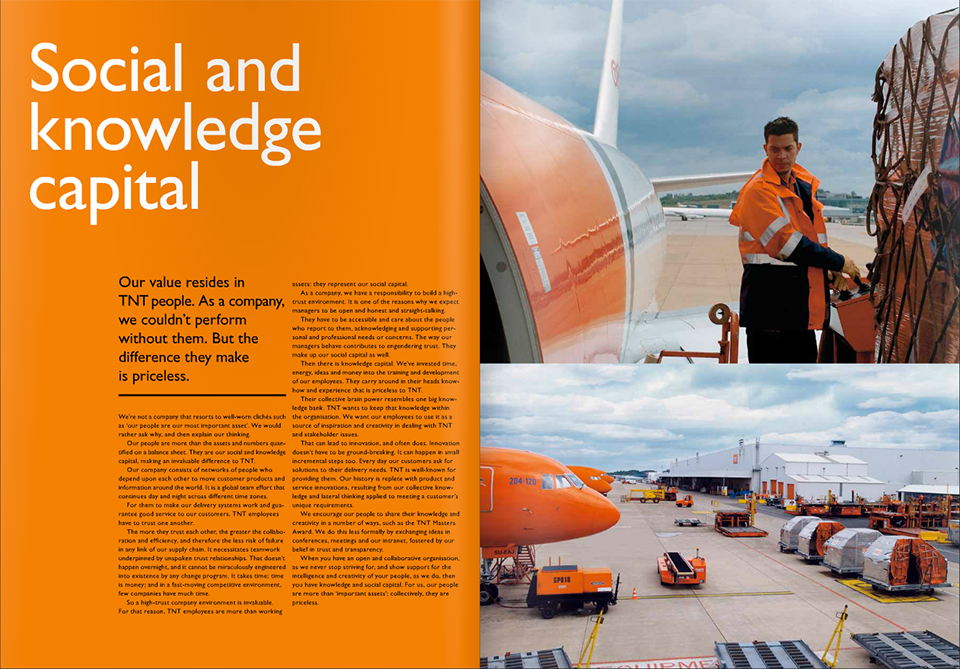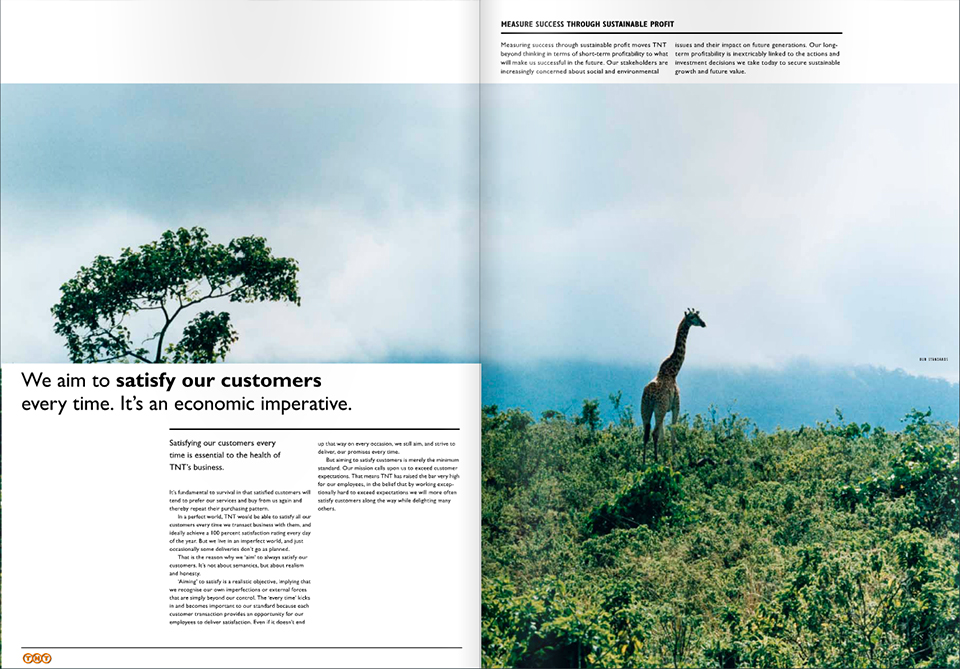 A non-linear book
Interactive visual design
The personal stories combined with a TNT theme form the 12 chapters of 'Orange on the Inside'. To create maximum accessibility 3 reading levels are used consistently in text, imagery and typography. This creates a non-linear book: on whatever page you open the book, you can start reading there. Foldouts and inlays in different formats enhance the interactivity. Together with the personal stories, inspiring information and the large amount of magnificent photographs 'Orange on the Inside' has become a surprising, accessible and attractive book.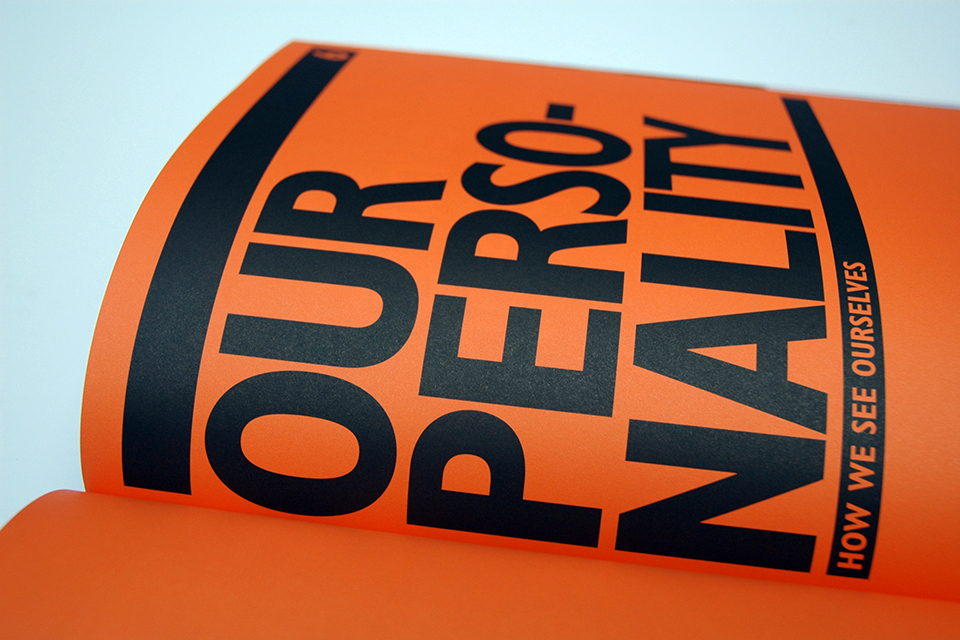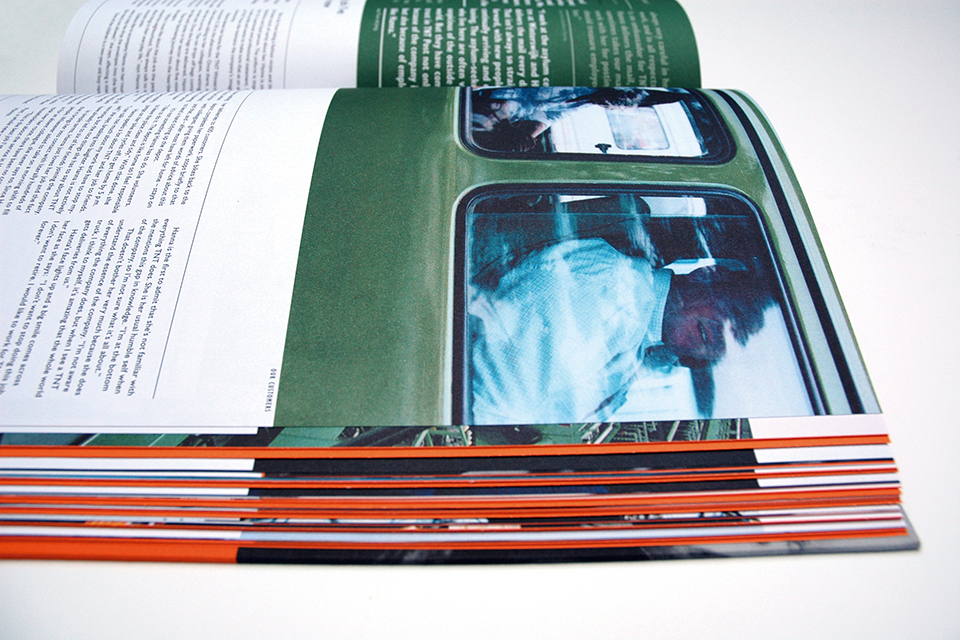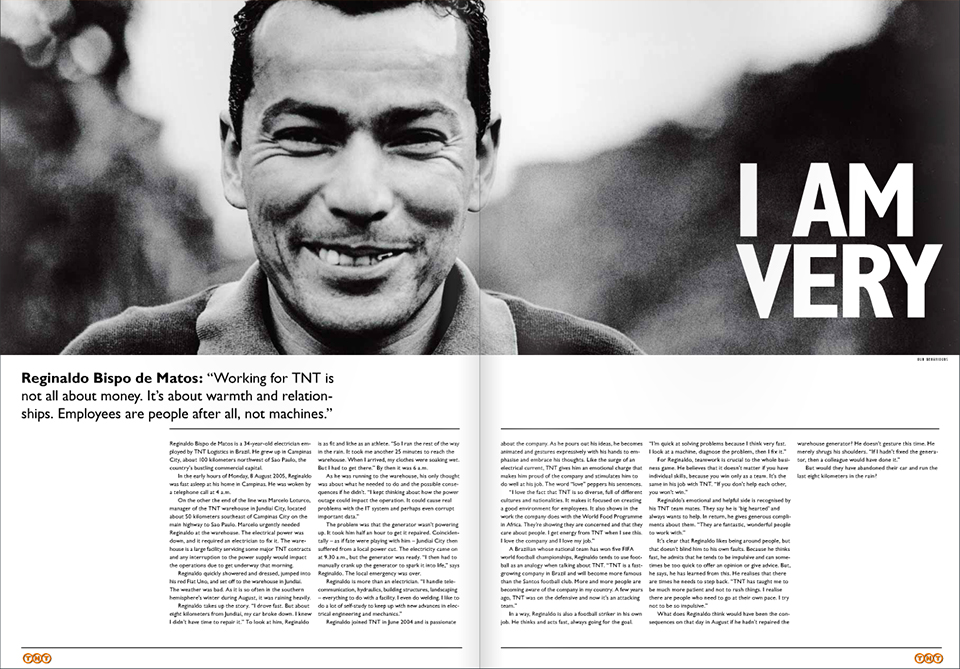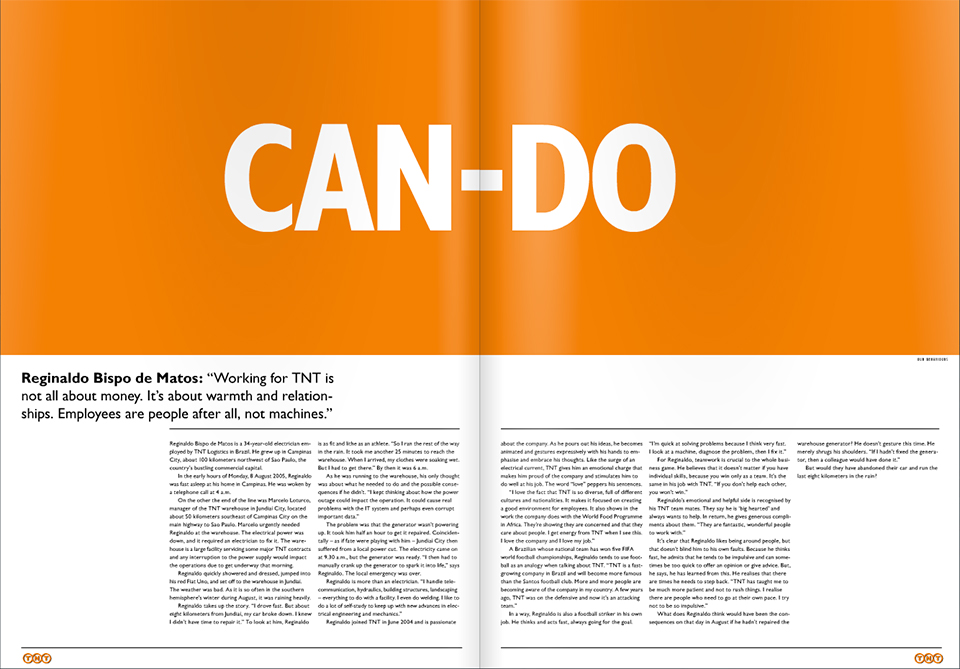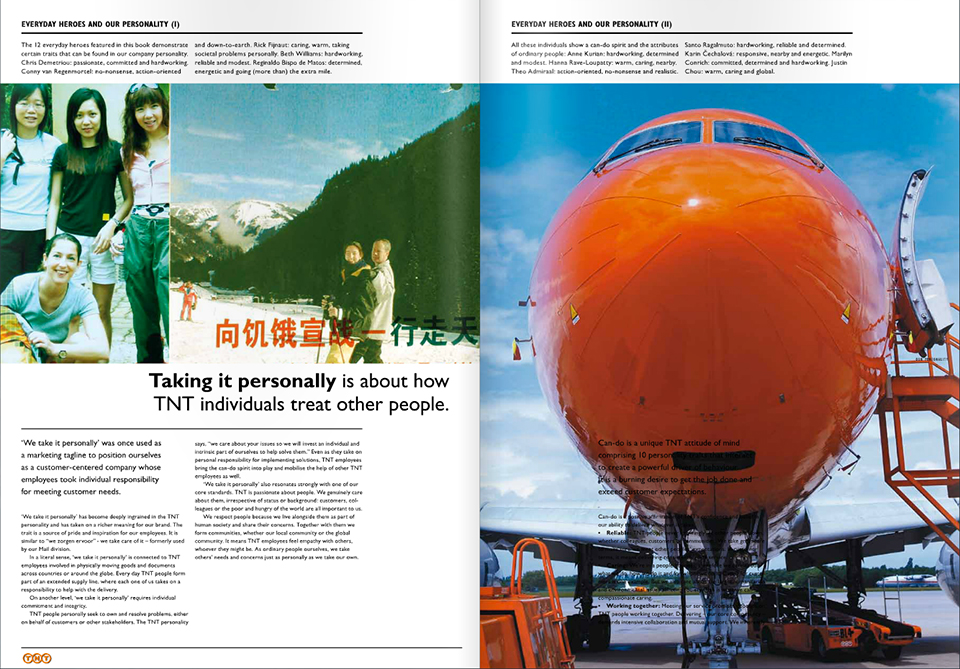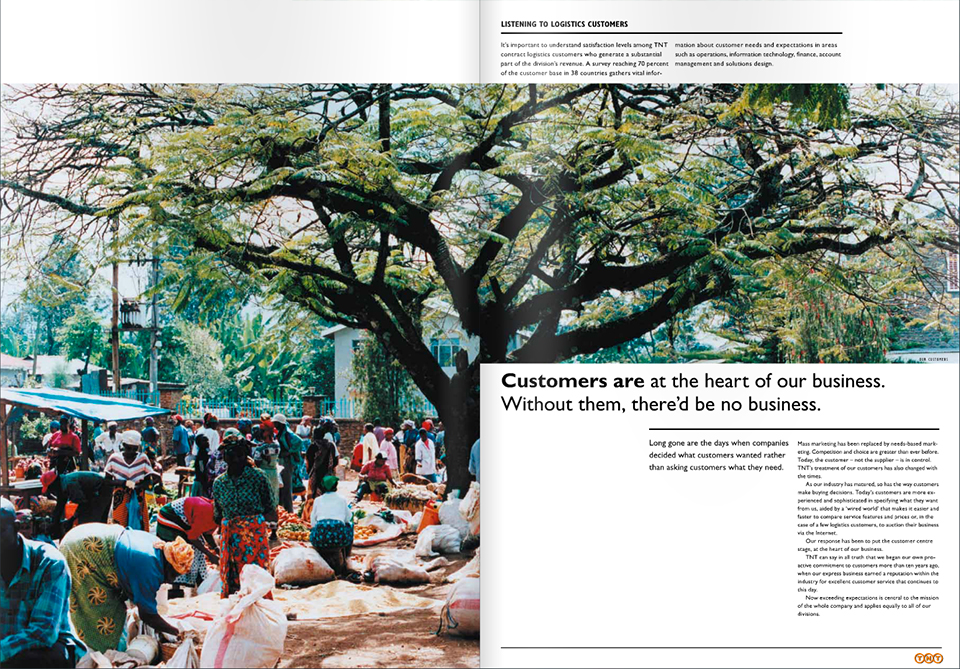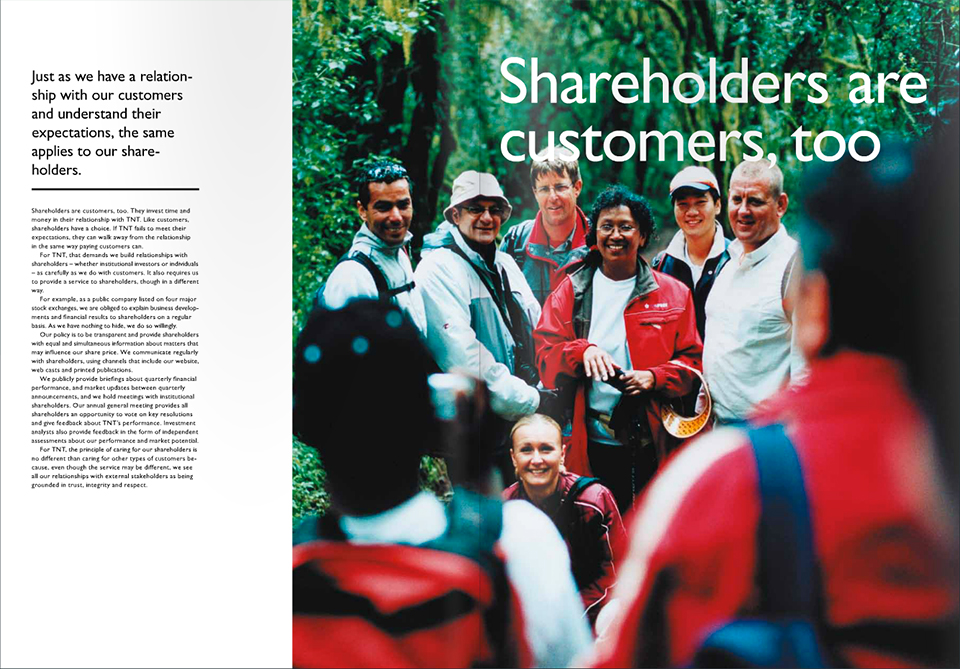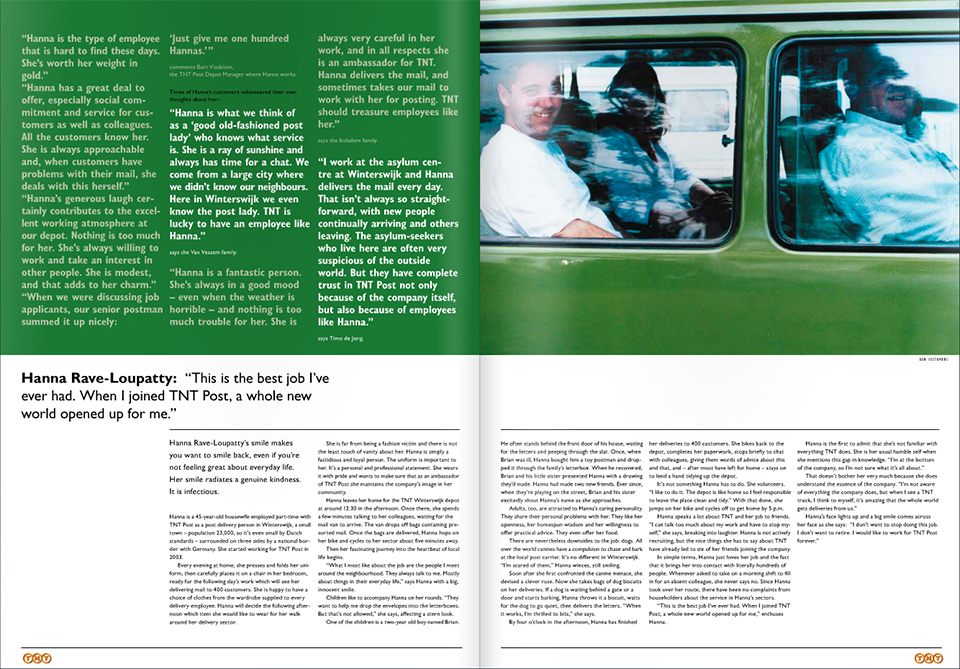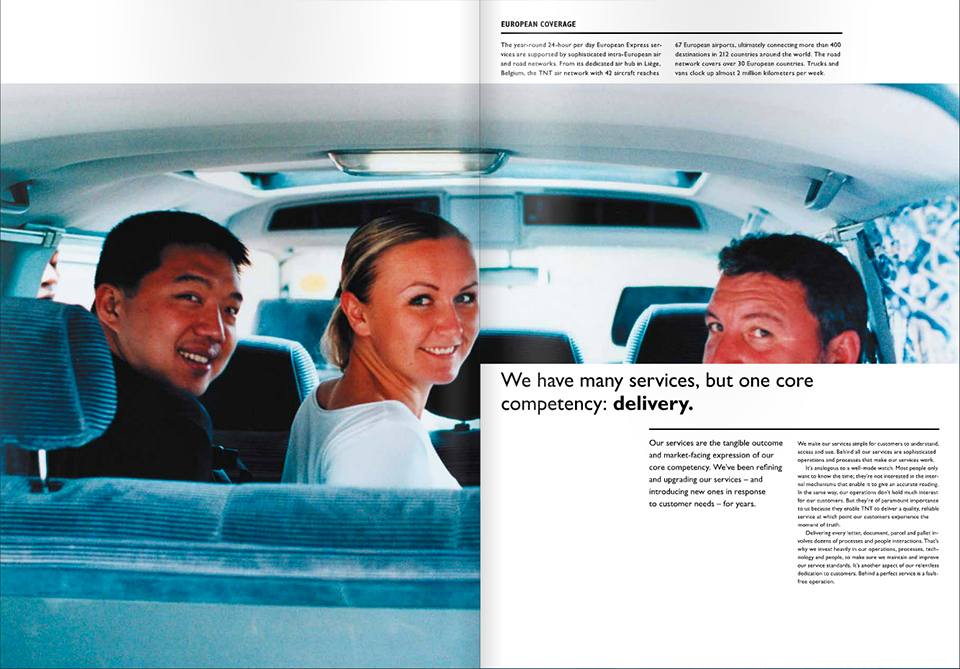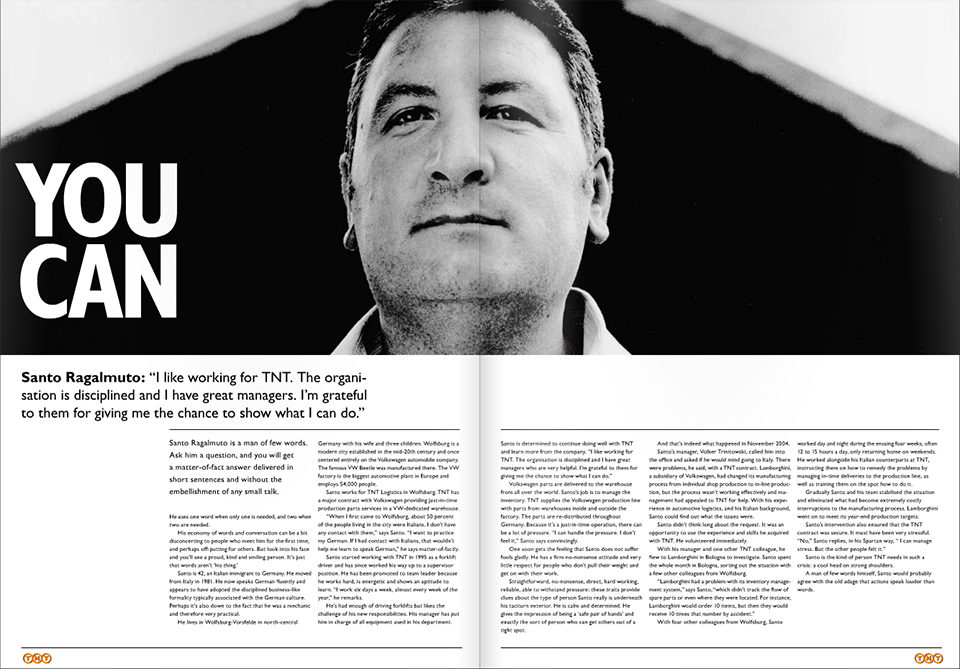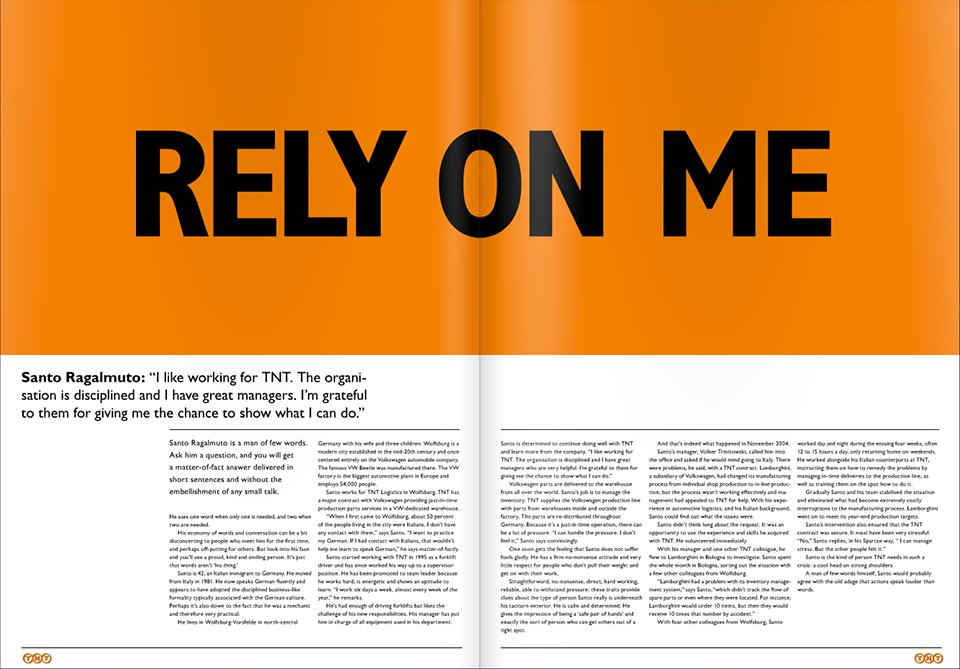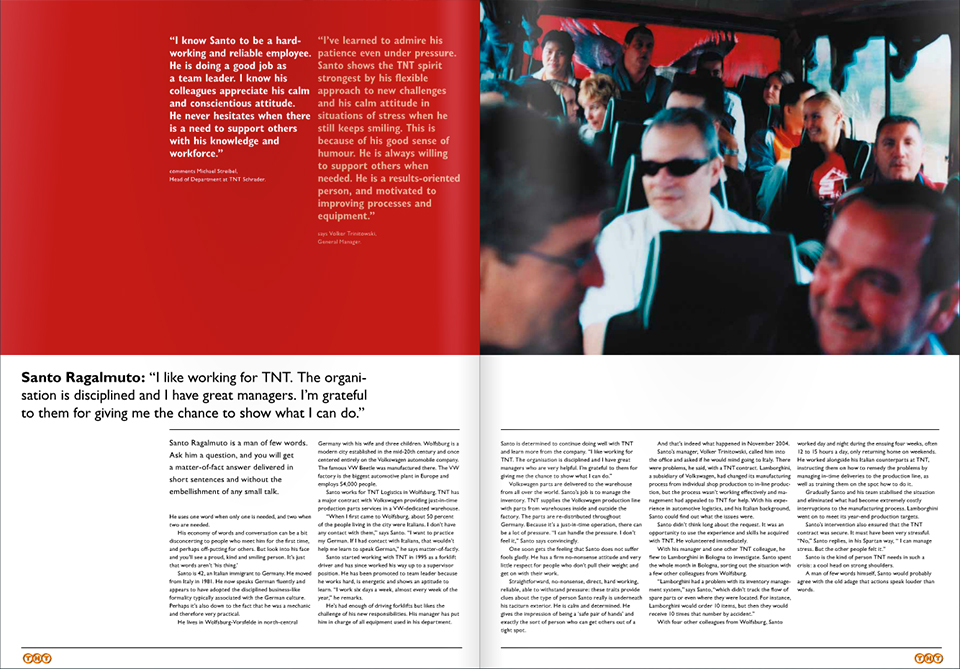 LET'S MEET
And talk about your product or brand
get in touch