Introduction
SNS Reaal
Annual report
The challenge
SNS Reaal wanted something new in their annual report to express their company's values.
They decided to ask Mattmo to create their vision and represent the company in this difficult and complicated publication process.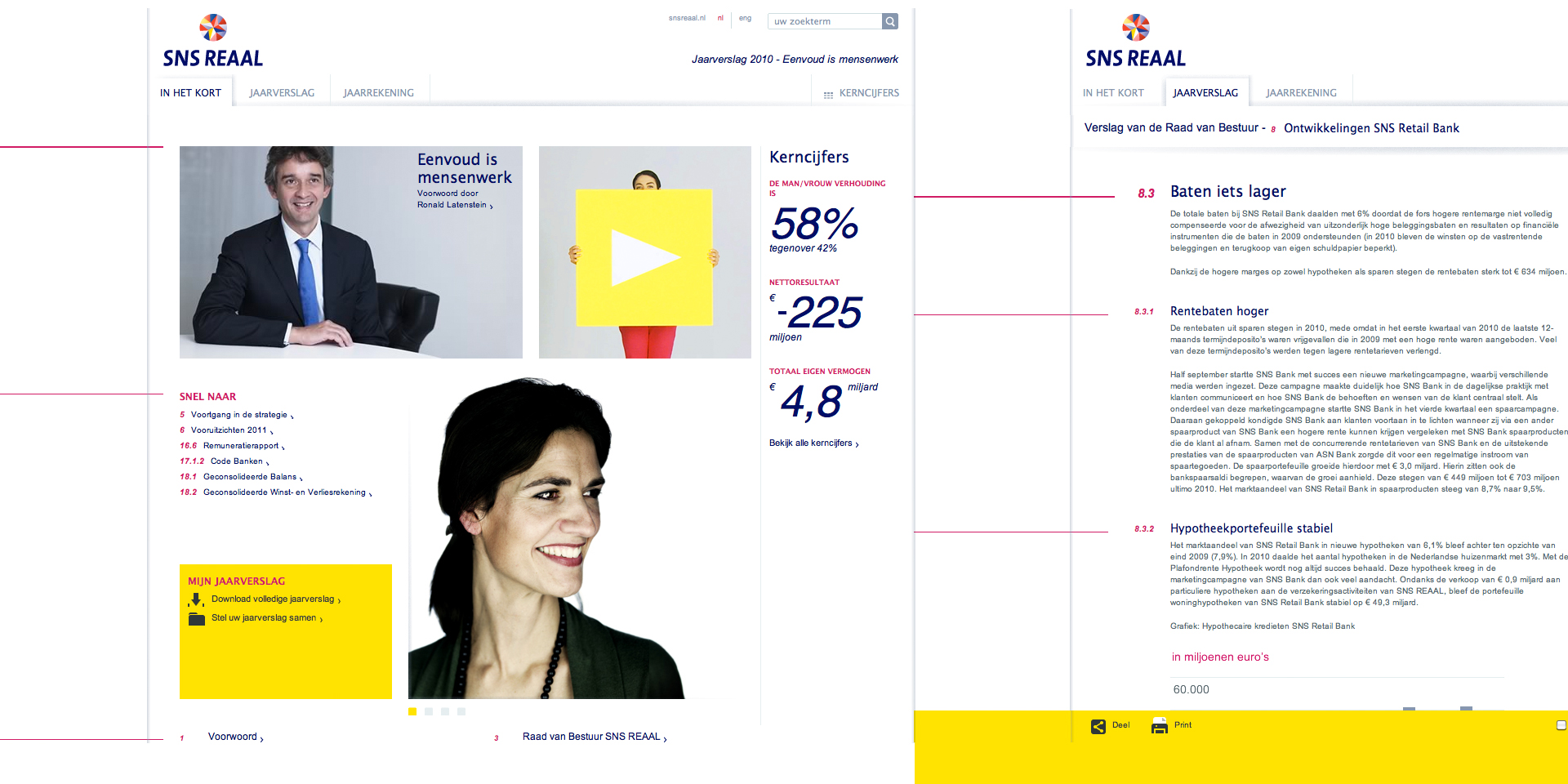 The solution
For SNS Reaal, a Dutch bank-insurer, Mattmo created an interactive online annual report.
To produce such a report, Mattmo developed a special application. The Advanced Report Tool (ART) enables the production of an intergraded report in an efficient way across multiple mediums. All content, from text to financial data, is imported into the ART application. This data immediately converts to the correct online layout. Without the pressure and stress that comes with making the deadline of such a significant report, Mattmo created the report SNS had desired, with an interactive design, infographics and imagery.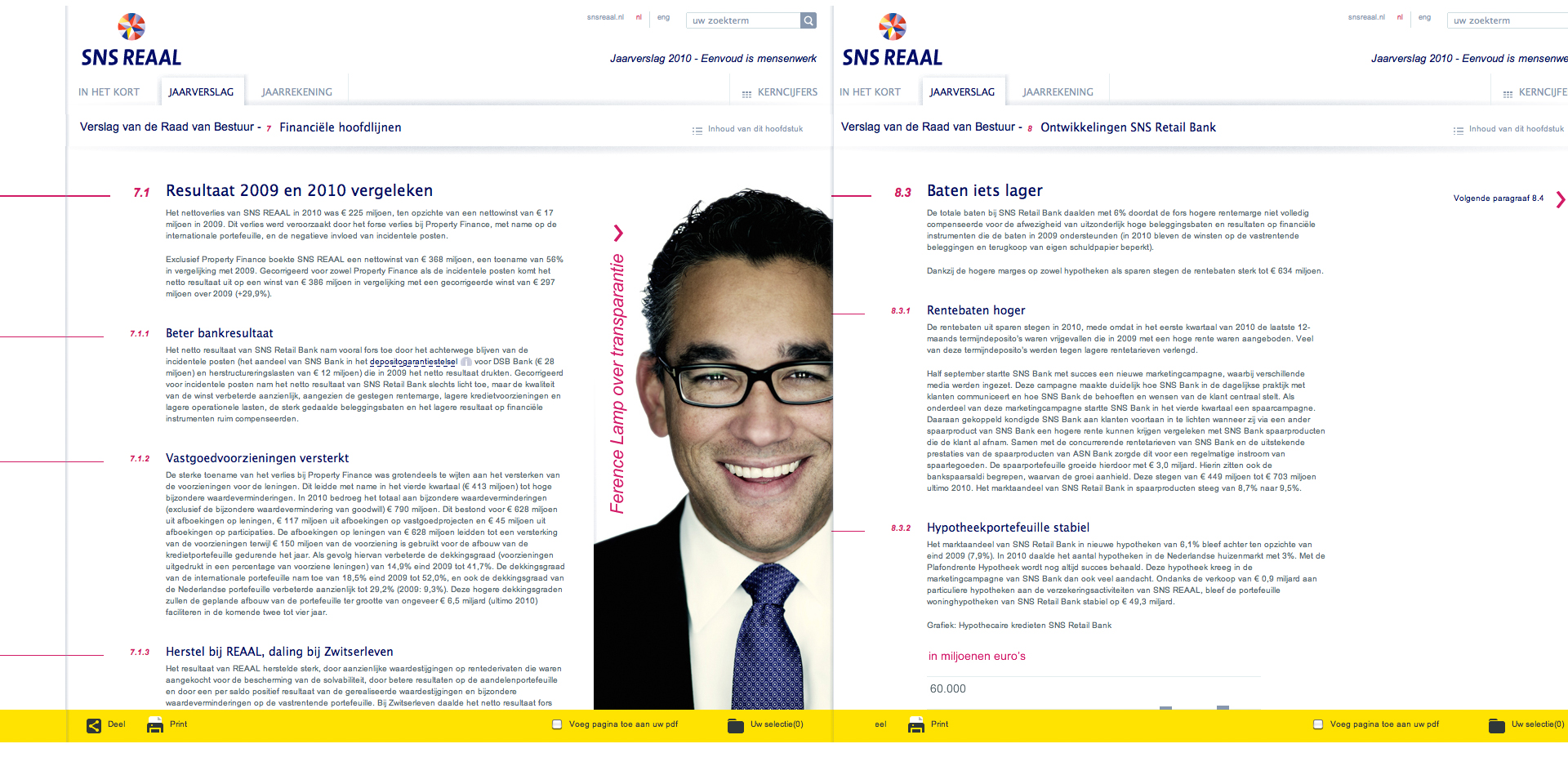 The result
The Advanced Report Tool streamlined their production process.
This has led to SNS Reaal coming to Mattmo for three years to publish their company's annual report using ART.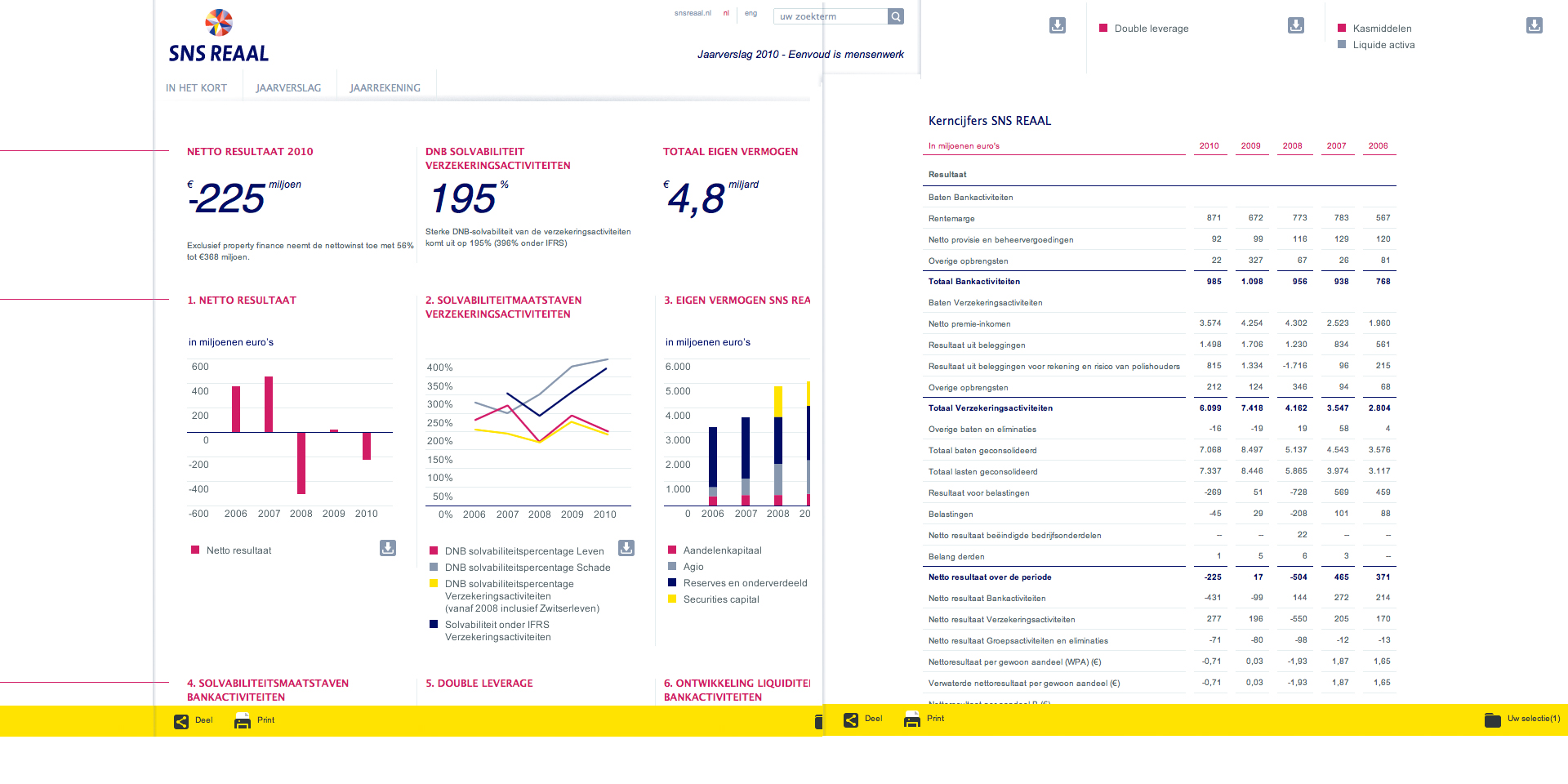 LET'S MEET
And talk about your product or brand
get in touch