Introduction
SPUI
Magazine University of Amsterdam
The challenge
Create a new design based on their visual identity, for Spui, the University of Amsterdam's alumni communities' magazine.
The design and contents need to complement and intensify one another more strongly. The magazine needed to be discernable and appealing to all the alumni; it is also an instrument in strengthening the alumni community. (100,000 copies of Spui are distributed in closed circulation.) https://issuu.com/uva-alumni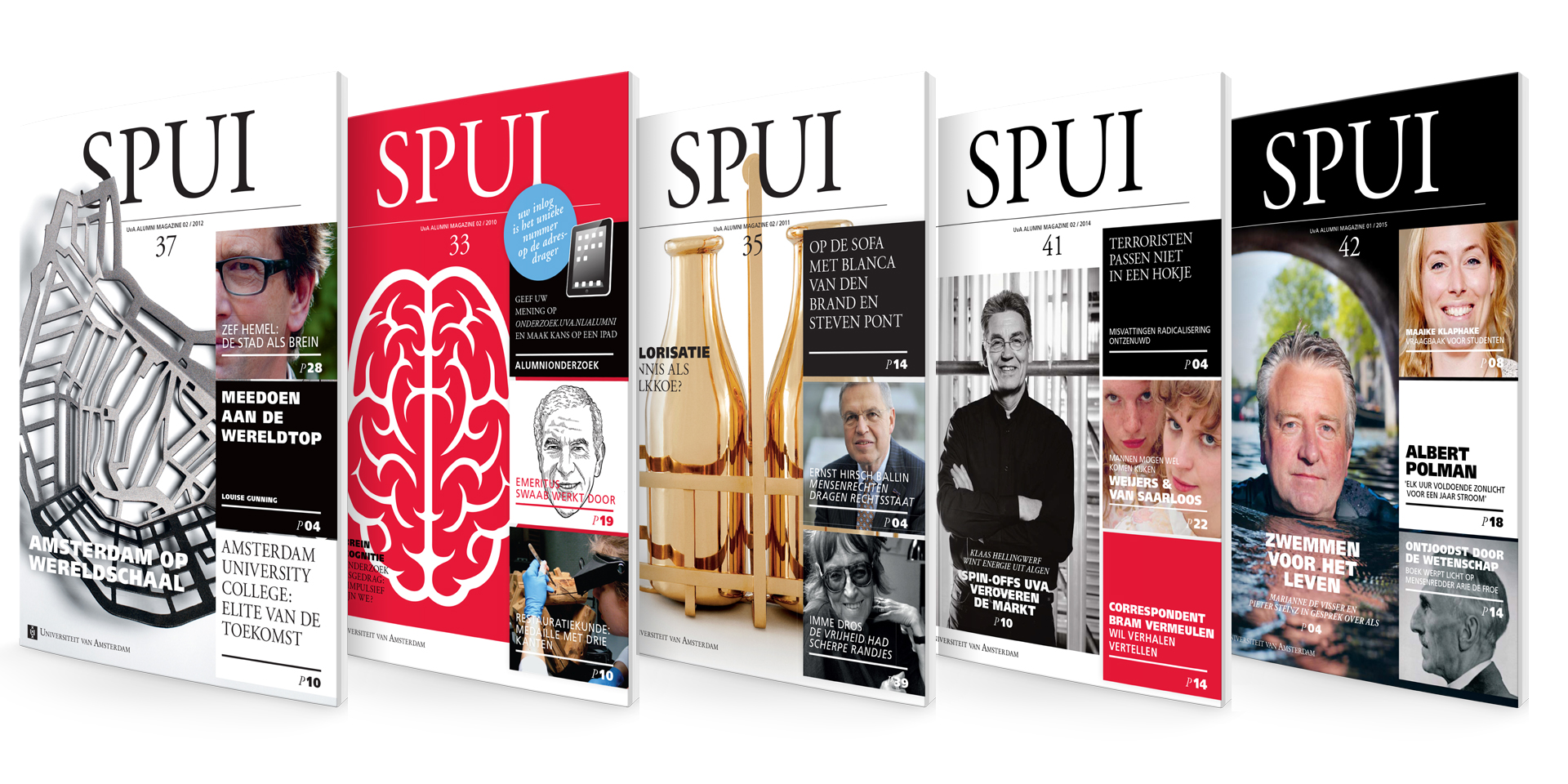 The solution
For the magazine we did a major facelift and restyling.
A large variation in editorial design provided the editorial team with much more creativity in menu and article formats. The editorial flow in the magazine ensures a natural feel in the composition, and for navigating in reading the magazine. The signature colours red and black further characterize the new format. And to complete it a powerful style in photography was used to create a unique identity to the magazine.
In addition to the layout we created a new alumni website for online viewing and interaction.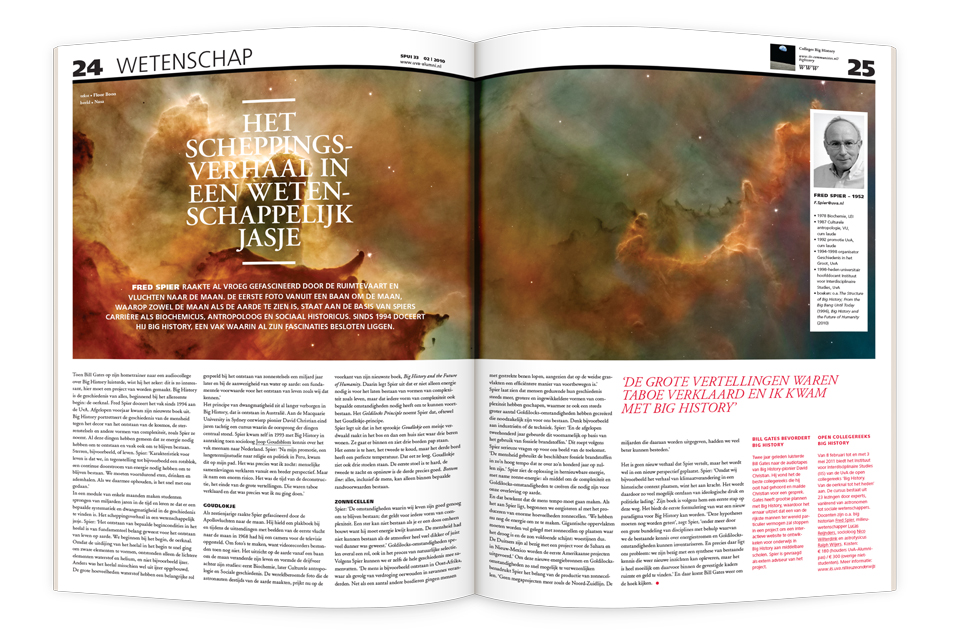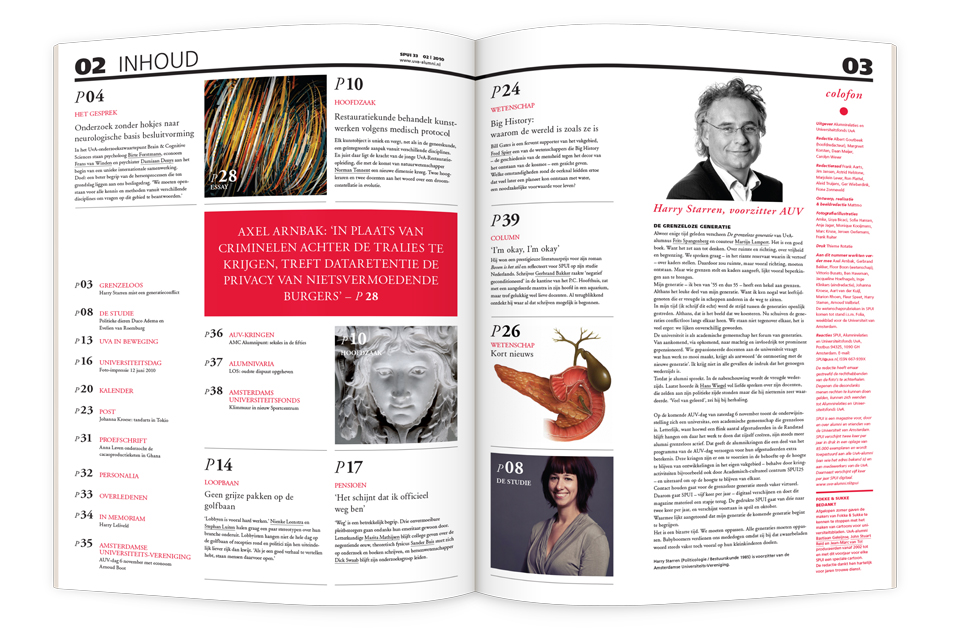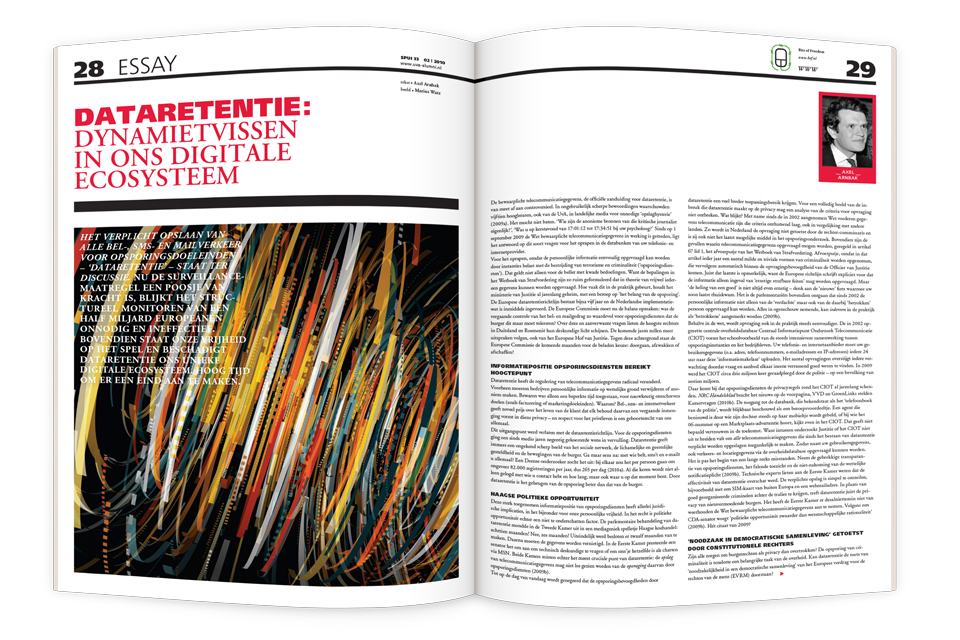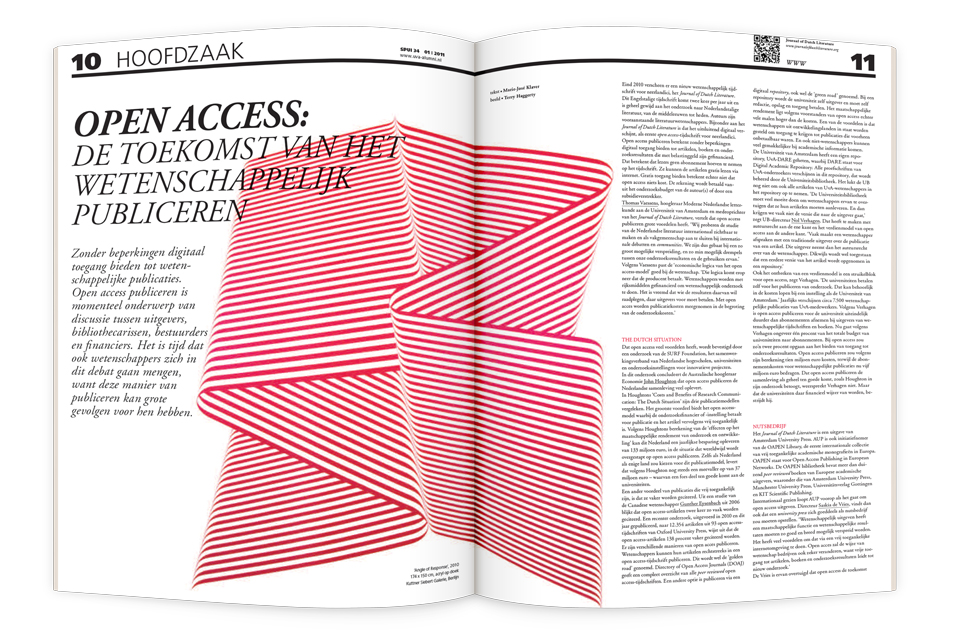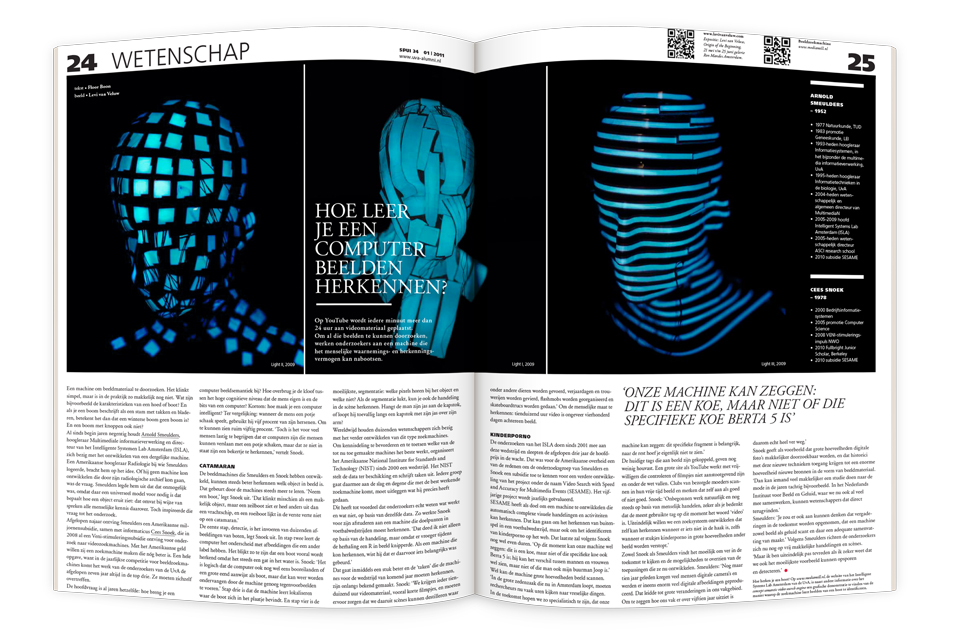 The result
Spui magazine has matured into a full magazine with lots character.
The new design and format stands out, works better and is appreciated by its alumni audience. It accounts for a stronger presence of the alumni network and its alma mater, the University of Amsterdam. For each Spui edition, Mattmo provides the editorial design, picture editing and art direction. The magazine is now also available online.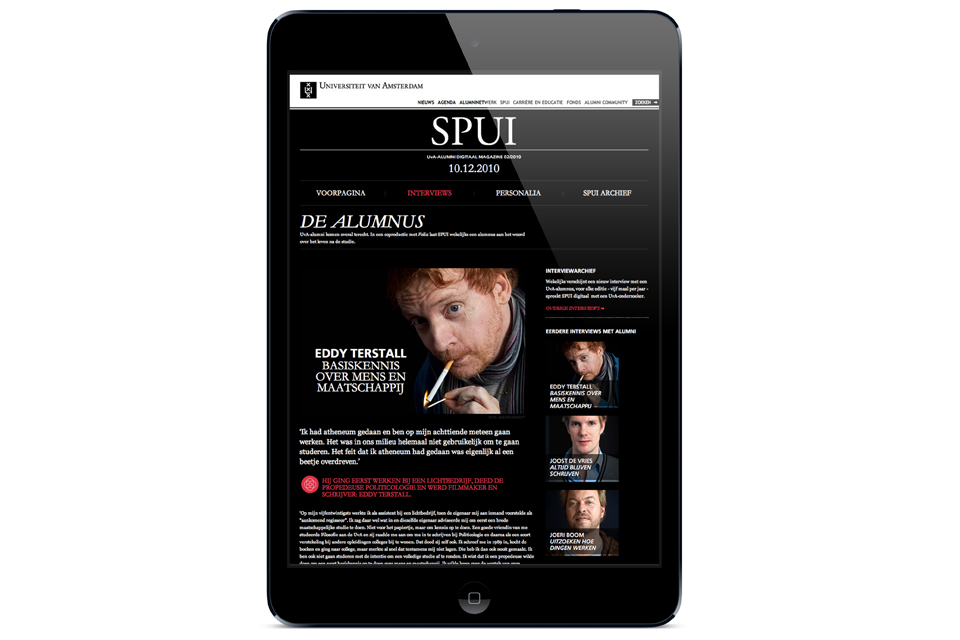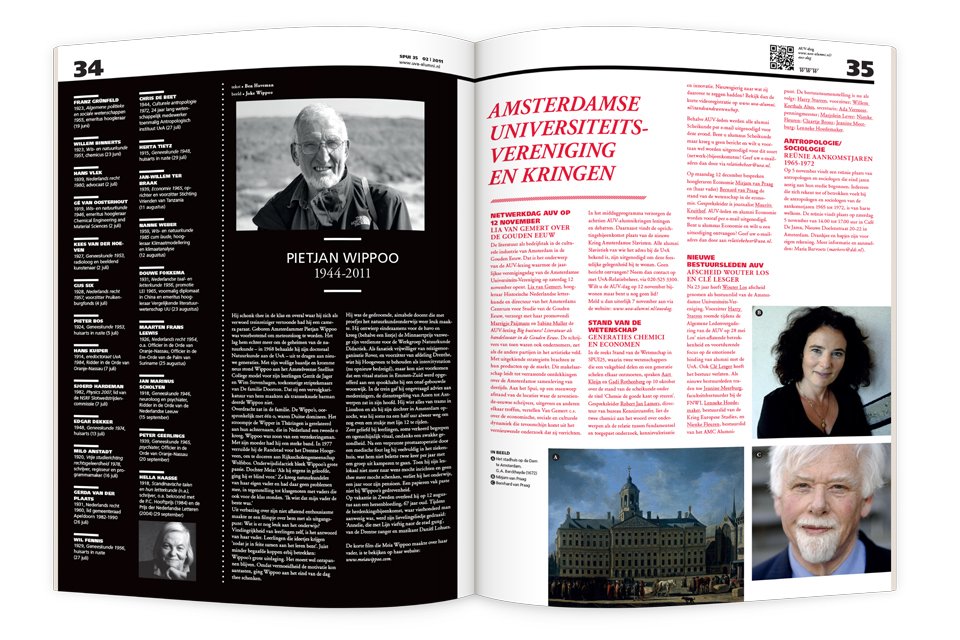 LET'S MEET
And talk about your product or brand
get in touch