Introduction
Amsterdam Science Park
A meeting of minds
The challenge
Amsterdam Science Park is home to one of the largest concentrations of beta sciences in Europe.
This unique juncture of prestigious education, high-quality research and knowledge-intensive business has been carefully cultivated to stimulate innovation and collaboration. Working with MASC, Mattmo was asked to re-imagine Amsterdam Science Park's communication and visual identity. The challenge was how to communicate all the various facilities and uses of the park in a way that attracts interest in the fields of education, business, research, urban development, housing and event planning. Filling the park with new renters in the fields of innovation.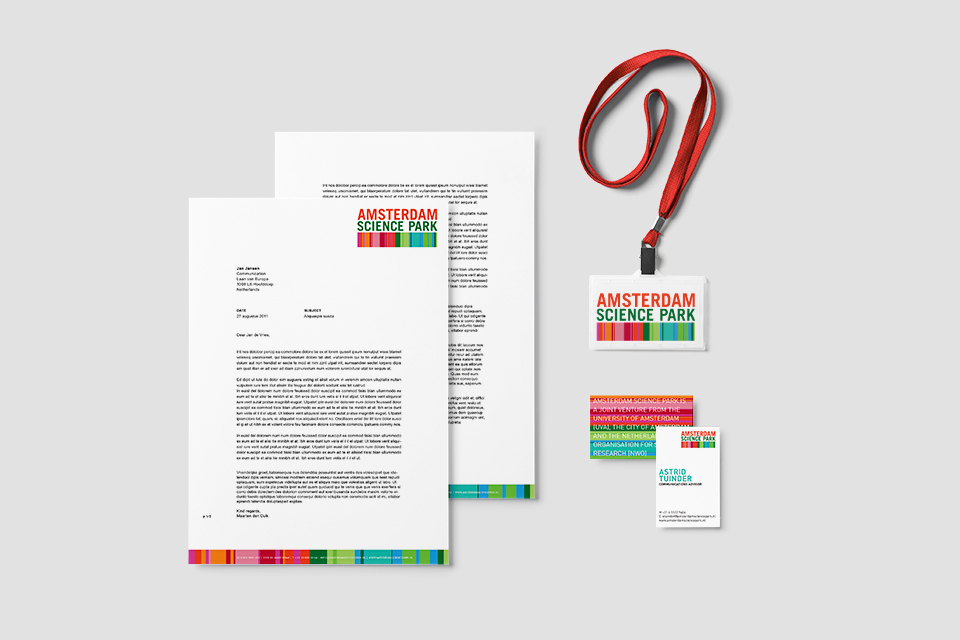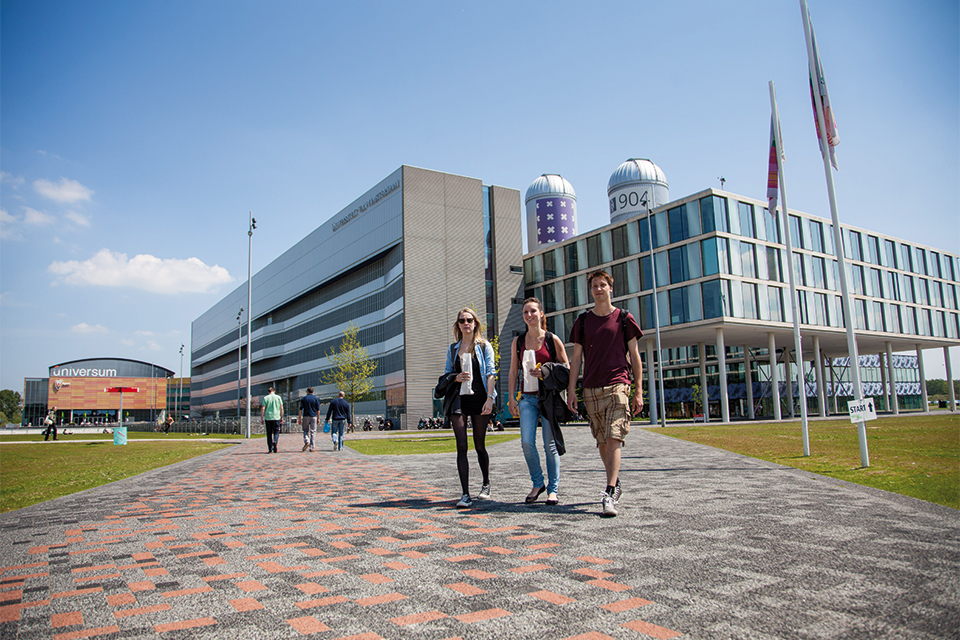 The solution
Mattmo positioned Amsterdam Science Park as a hub for innovation.
Bringing together the aspects of working, living and learning in one environment. We conveyed this message by a redesign of the parks logo along with new photography and add campaigns to spread the message. We also redesigned the website for interested parties, together with social media for events and information. Banners and stationary were also designed giving a more tangible feeling to the new design and logo.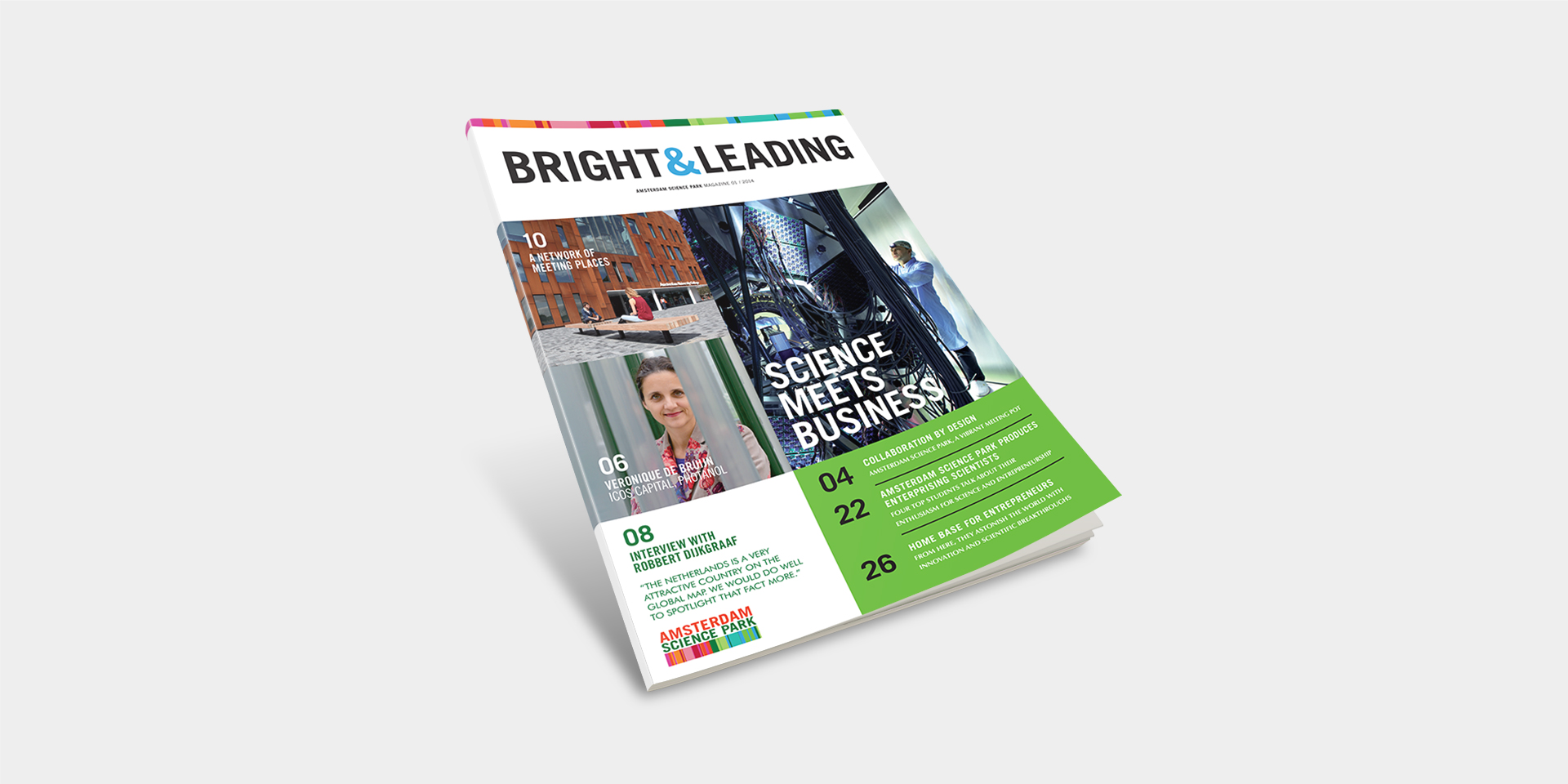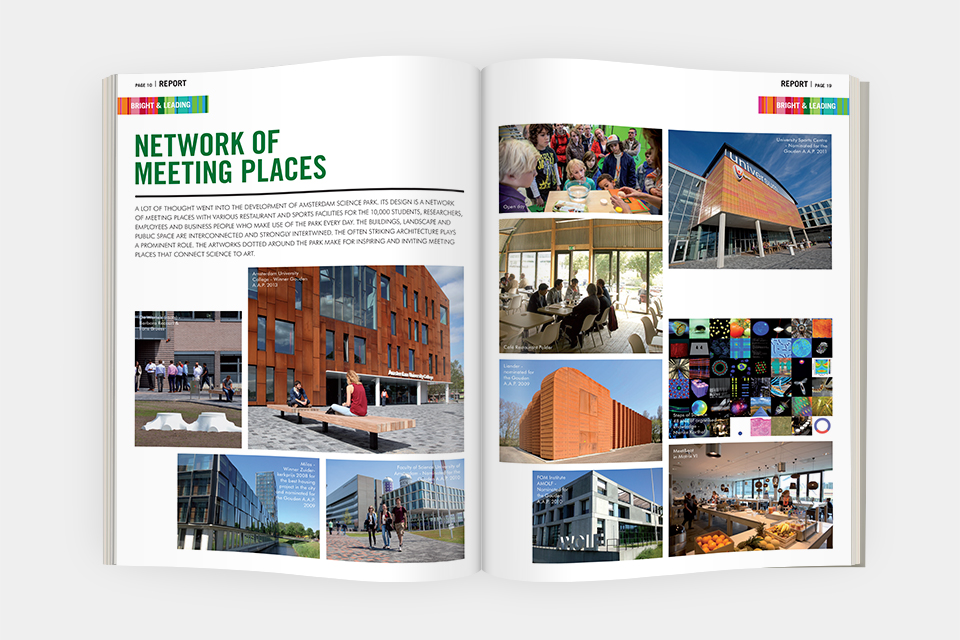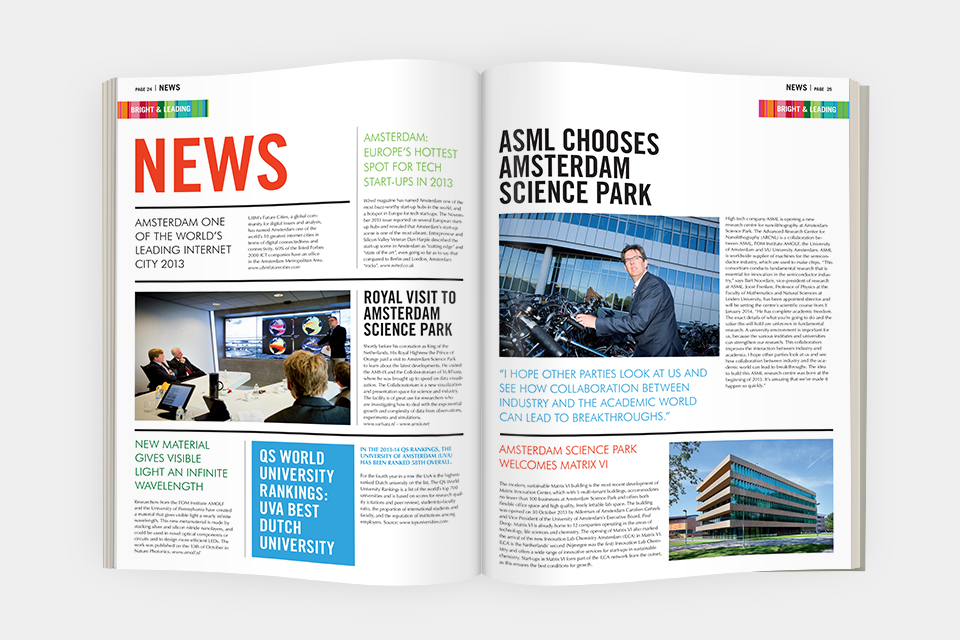 The result
With the University of Amsterdam Faculty of Science, the Amsterdam University College, dozens of renowned research institutes and some 120 companies have come together.
From start-ups to multinationals, all working in the fields of IT, Life Sciences, advanced technology, and sustainability, Amsterdam Science Park has become a vibrant melting pot where business, science and innovation meet.
The parks new unified image has businesses and talent alike moving to make Amsterdam Science Park their home.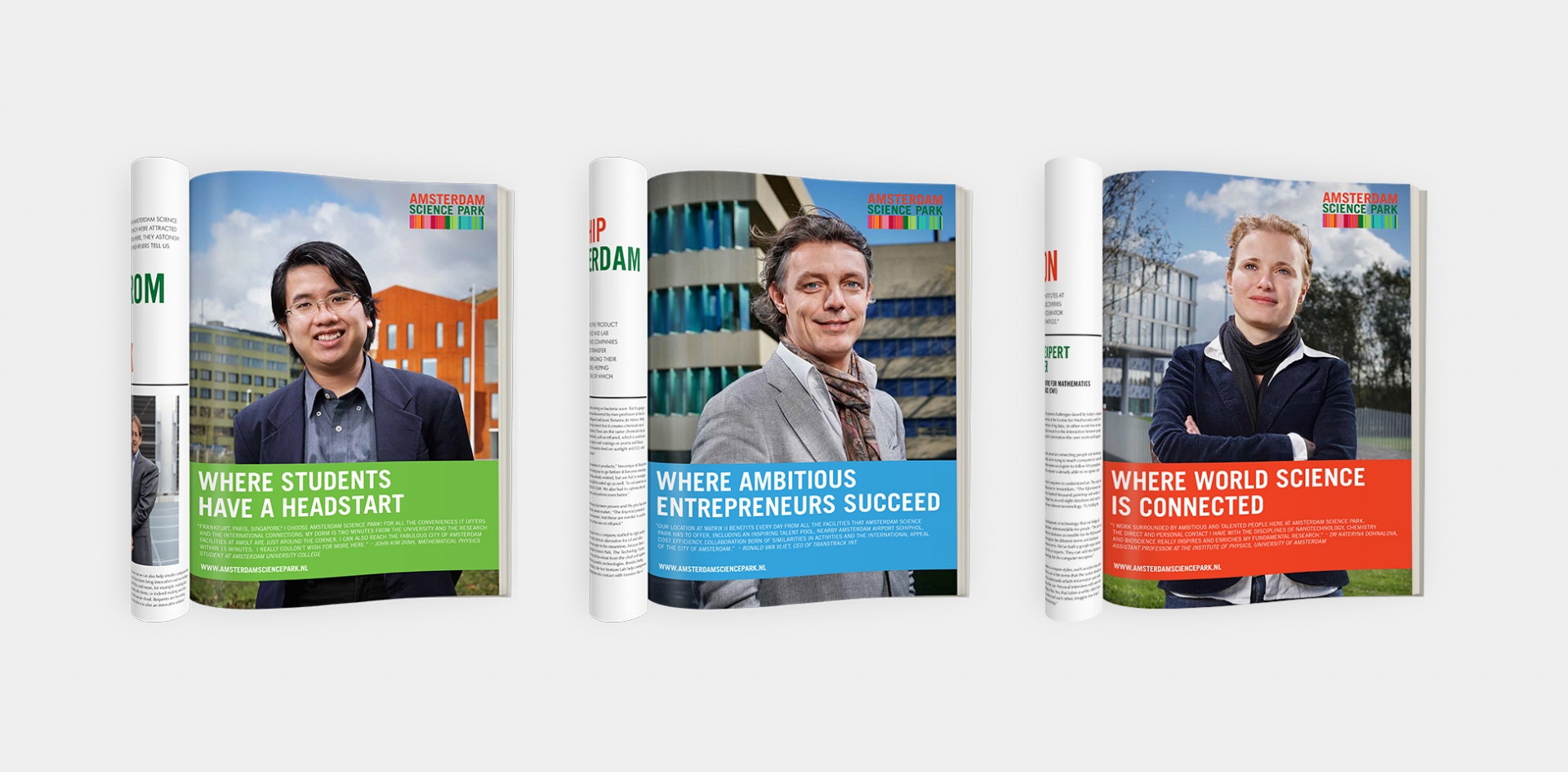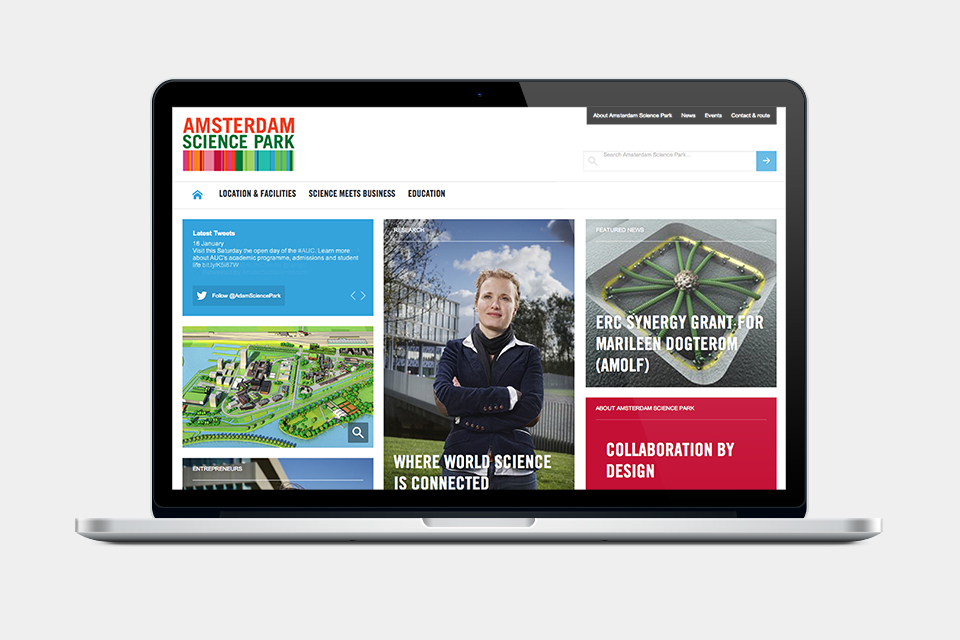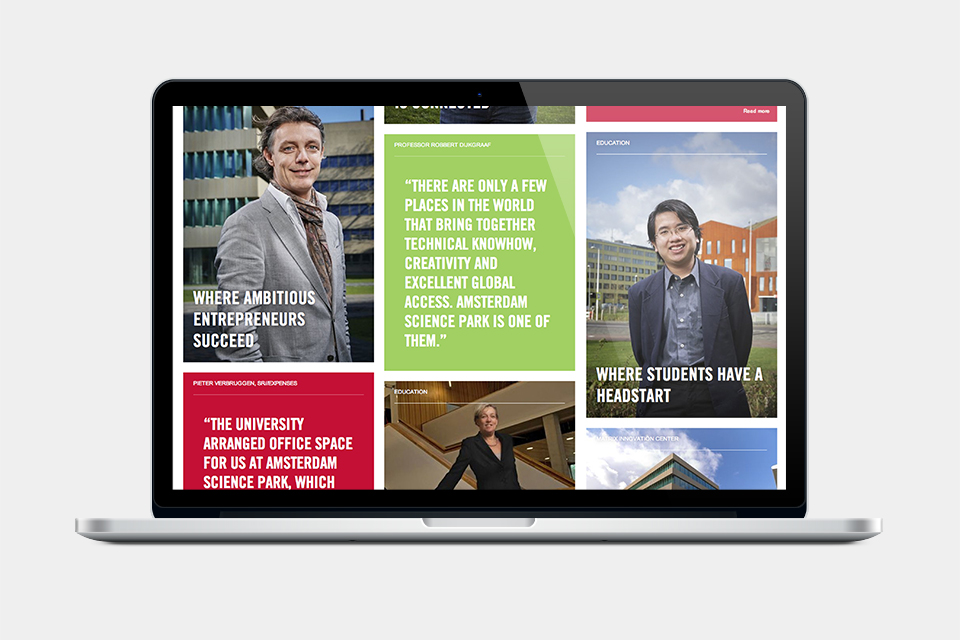 LET'S MEET
And talk about your product or brand
get in touch