Introduction
Delta Lloyd Foundation
Online annual report
Financial self-sustainability
Delta Lloyd Foundation is committed to forwarding financial self-sustainability in The Netherlands.
Mattmo was asked to create their online Annual Overview 2013. Our concept is "The story behind the numbers & the numbers behind the story". It offers two ways to discover the activities, projects and results. The soft facts, themes and approach are told with reportage photography, which heightens the experience factor. One infographic reveals all the factual results, activities and numbers interactively.
The result is an engaging balance the numbers behind the story and the story behind the numbers. The strengths of the online media used optimally. Viewers can scan and experience all information at a glance and access deeper content too.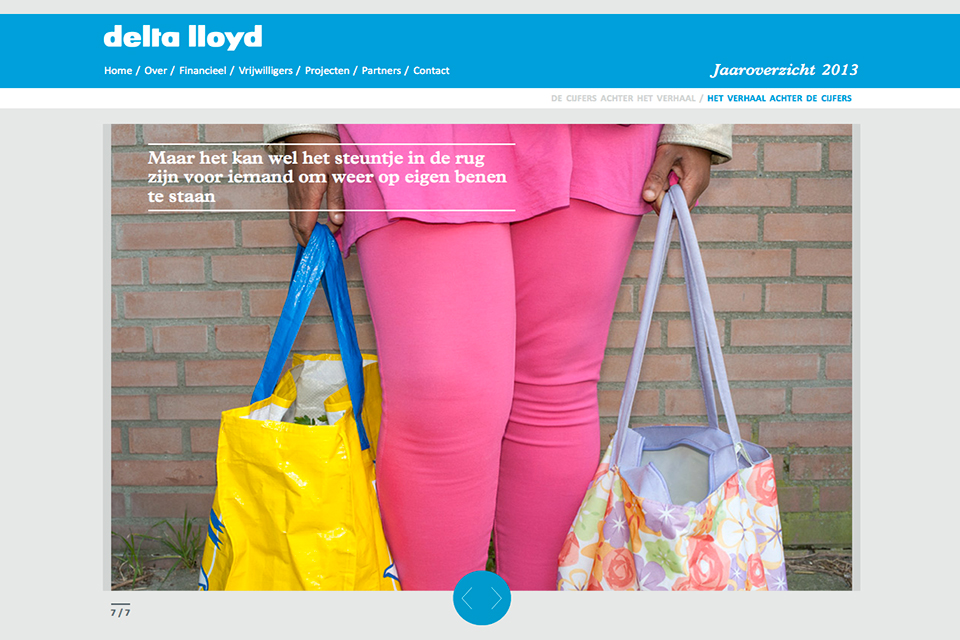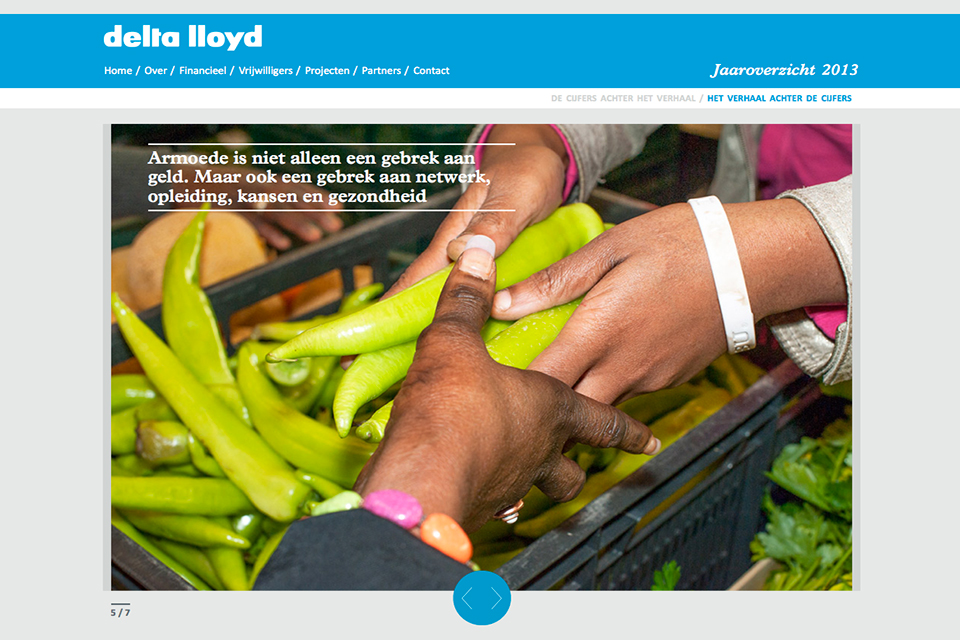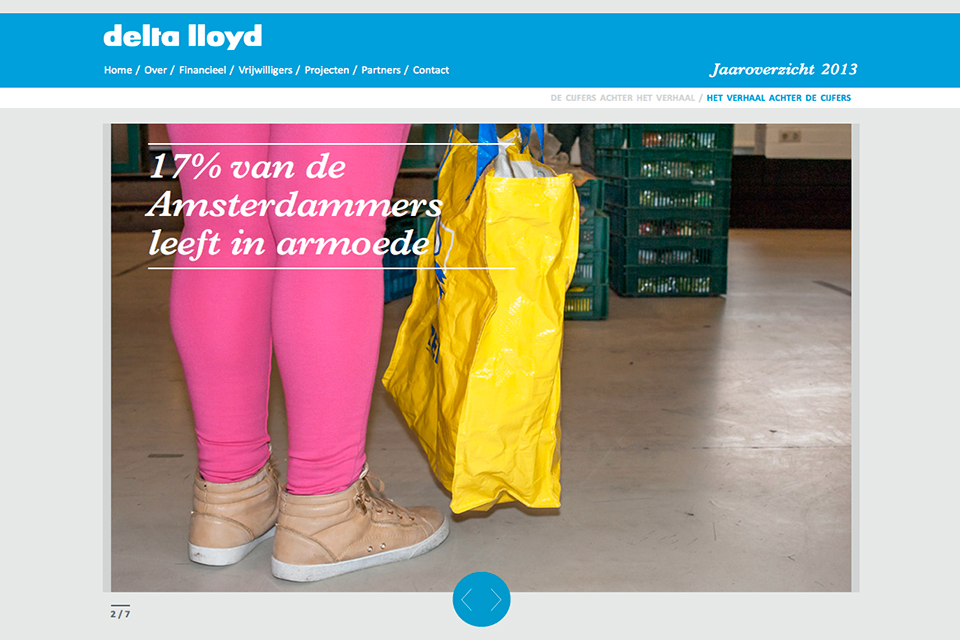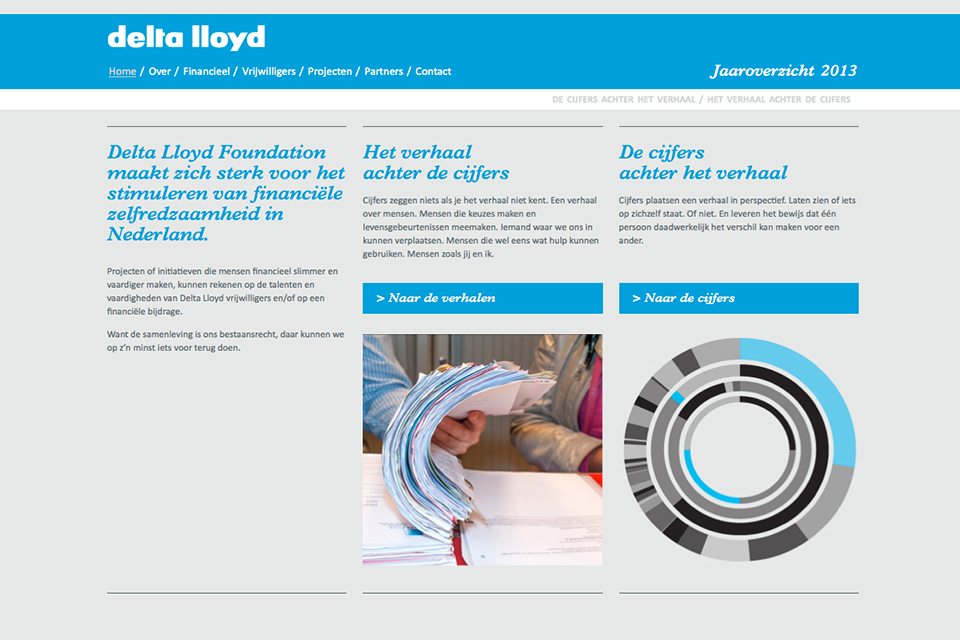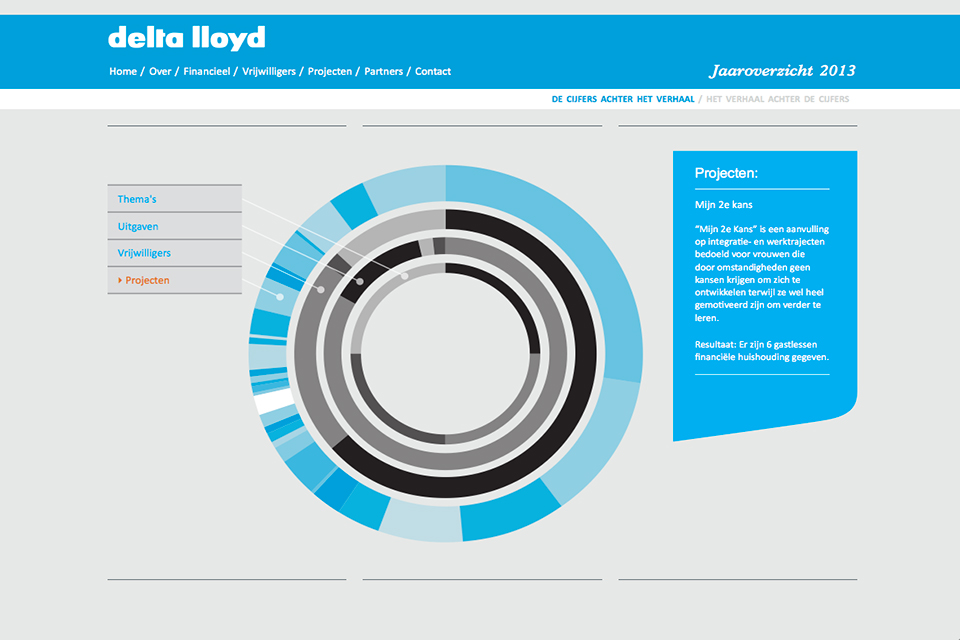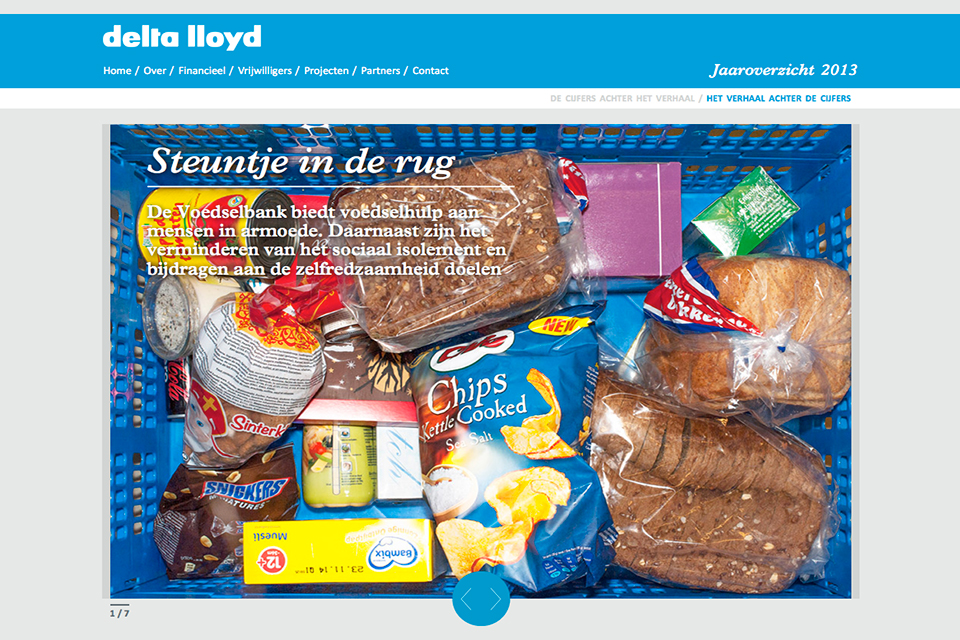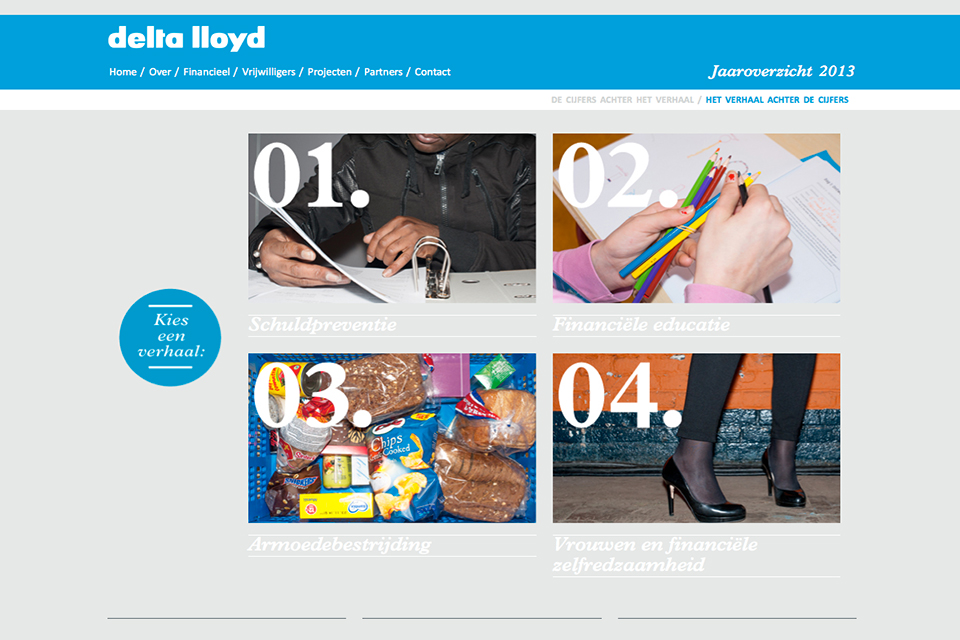 LET'S MEET
And talk about your product or brand
get in touch