Introduction
Gemeentemuseum The Hague
Delftware website
Cultural entrepreneurship
Mattmo created the concept and theme for their online portals aimed at community building. Museums are moving away from their traditional role as mere guardians and displayers of collections.
Building online communities for museums is unlike normal community building. It concerns attracting and involving a broad audience, while maintaining and fortifying the museum's position as an authority in its field. It is about creating debate and interaction between experts in their fields and involving the general public in very specific themes and topics.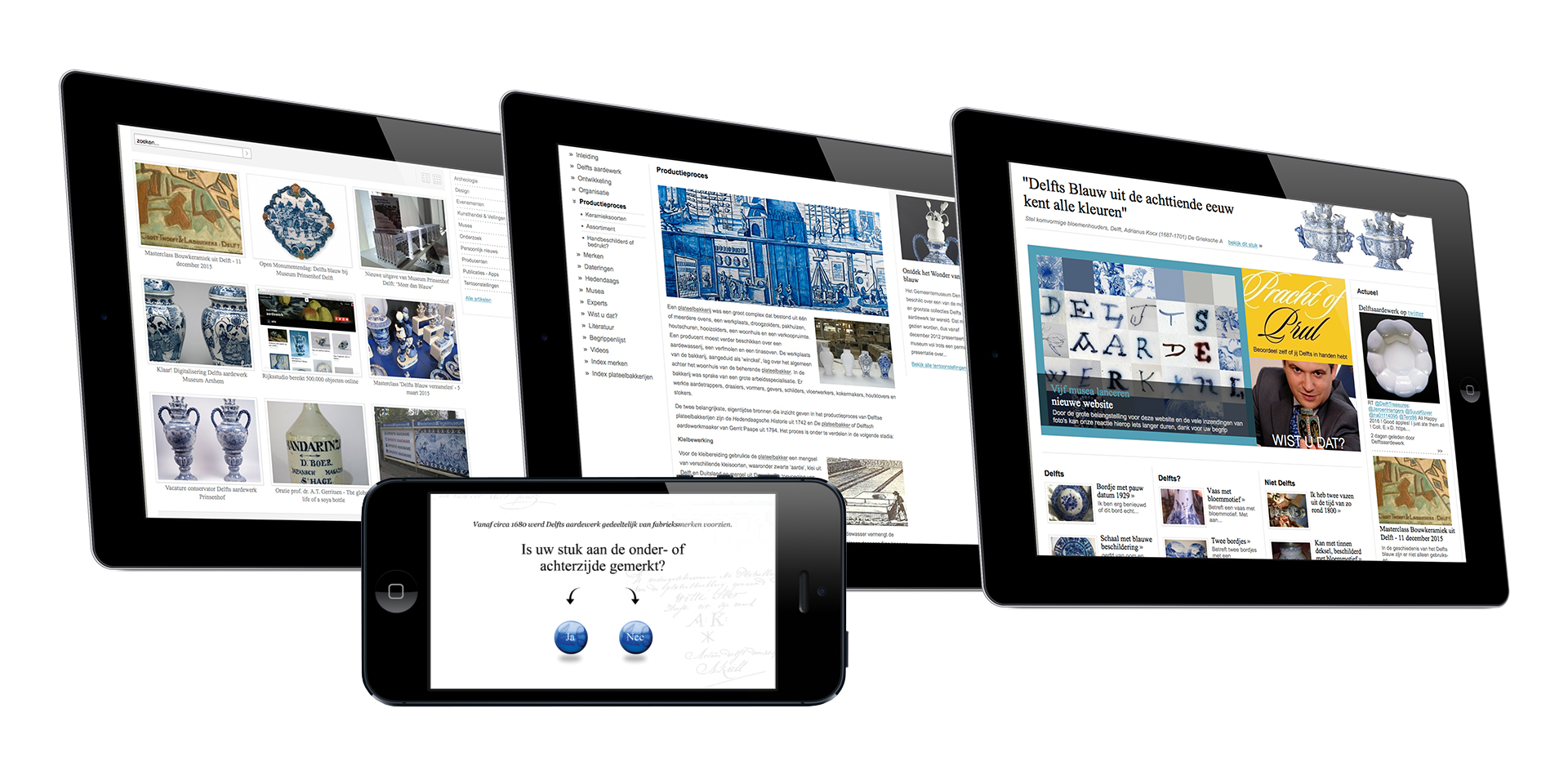 Mattmo's vision and experience on building online communities have resulted in a balanced program, including push and pull communication mechanisms in which information by museum experts is pushed to its audience and information from the general public is pulled towards the portal. By creating interaction between different target groups, the community starts to grow.
The first community will be built around Delft ceramics. To attract participation on the portal imagine elements like an "online antiques roadshow" in which people can have their objects appraised.
Mattmo took care of the concept, the technical realization and the design.
As most objects in a collection are often not on display, a complete digital database is available to the public. All objects are tagged and cross-referenced within the site.
Besides hard facts also soft facts can be added to objects, e.g. personal appreciations and opinions. This way a new form of content building and information enrichment exists.
Authorisation levels and visual notation differences make it possible to distinguish an expert's input from a general visitor's.
The combination of hard and soft facts tagging offers new cross-reference possibilities.
LET'S MEET
And talk about your product or brand
get in touch