Introduction
The Dutch Water Expert
Ateca
Revealing expertise.
Ateca leads the industry in water ionisation treatment in the Netherlands, with more than 15 years experience and is a front-runner for innovation world wide.
Mattmo's challenge was to visualize and communicate Ateca's essence.Translating their expertise into a complete new brand,visual identity and position strategy that showcases the quality, value and experience of Ateca's services.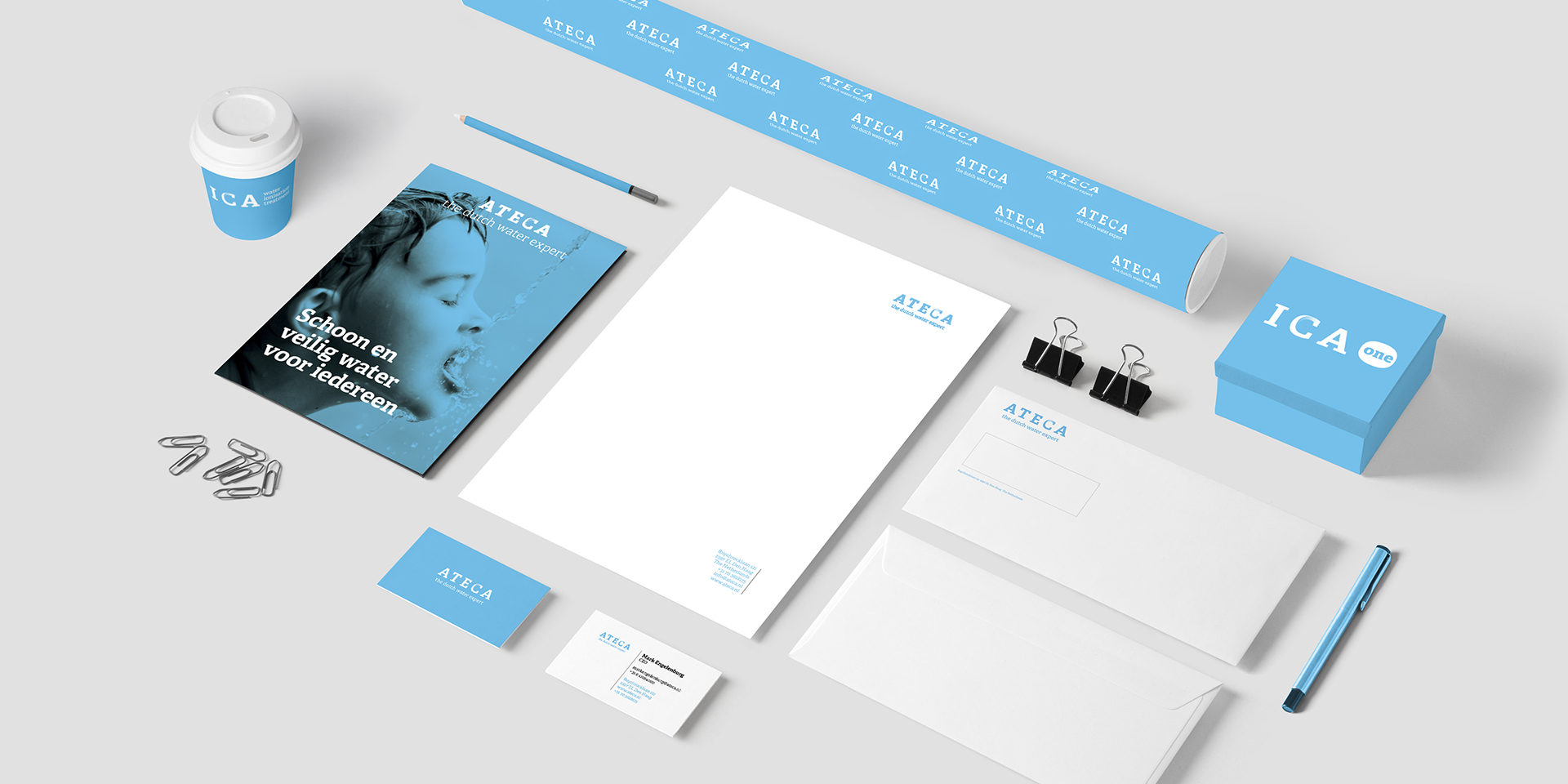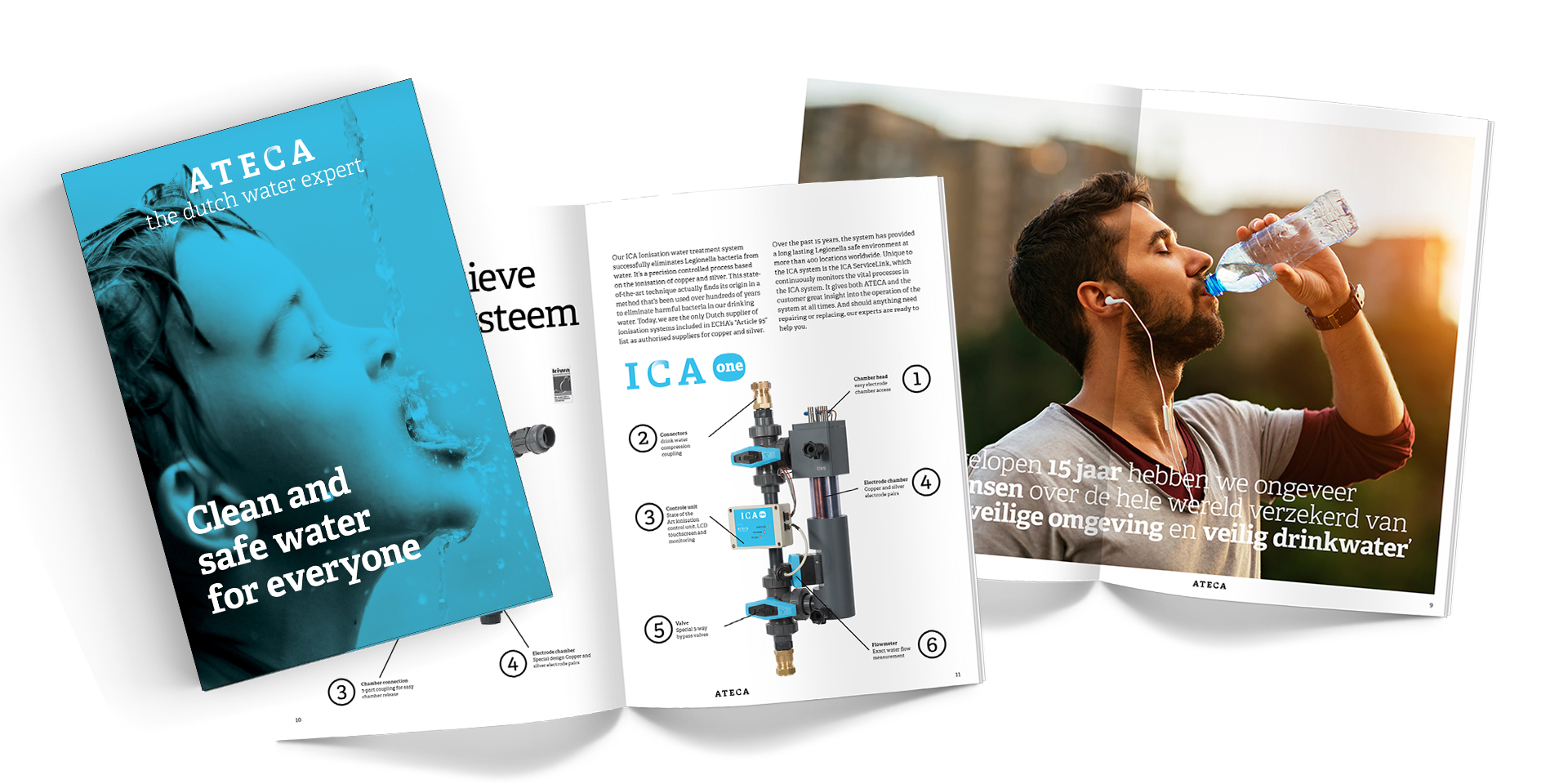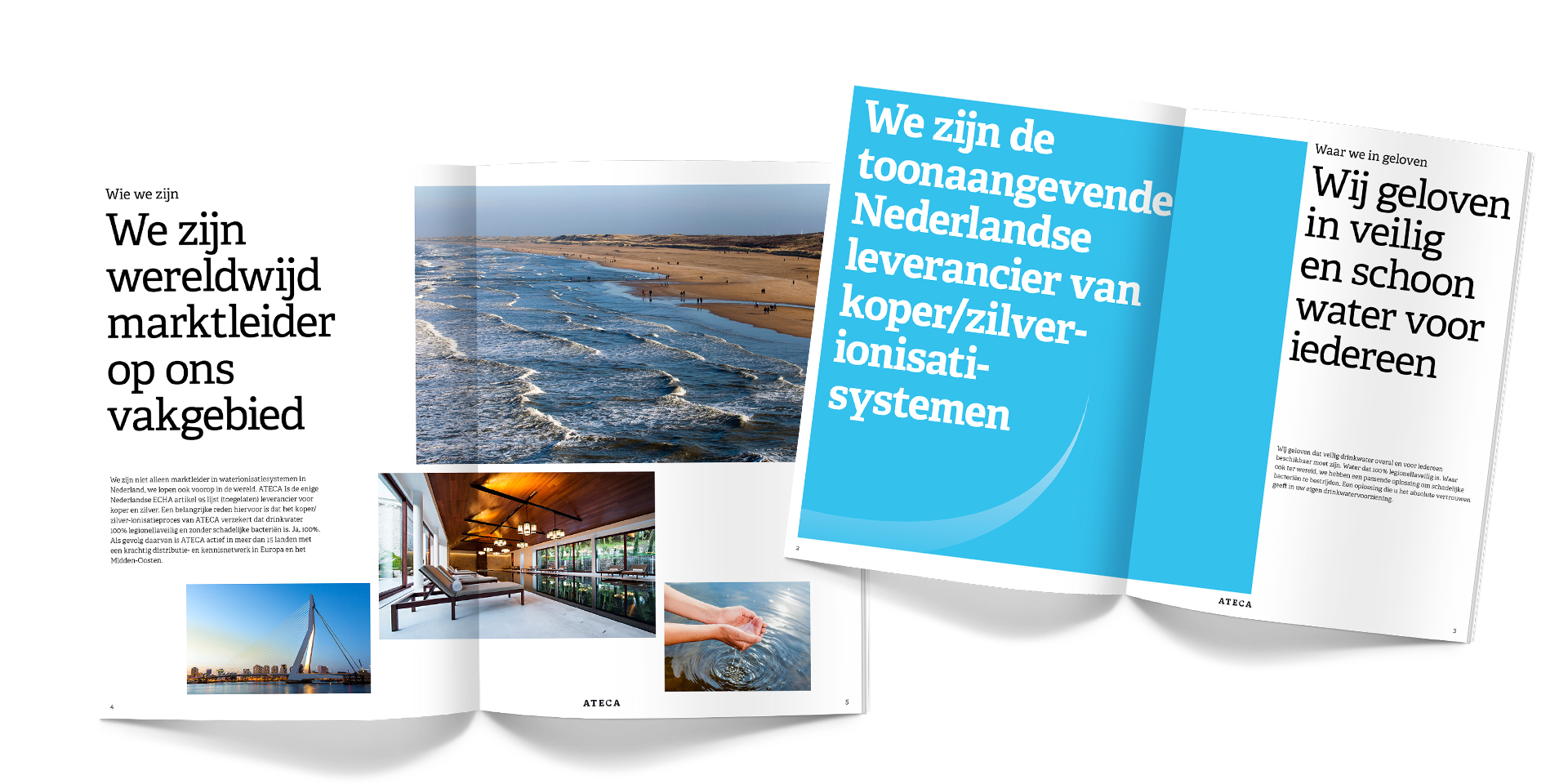 The Solution
The Netherlands is known worldwide as experts in water management. Ateca continues to uphold and innovate in this field, but needed a image that was as strong and modern as their products.
Defining the core values and brand essence of Ateca (clean and safe water for everyone), Mattmo developed their brand personality and created the payoff 'The Dutch Water Expert.' This label gives a clear identity to Ateca's competencies and connects their work to the Netherlands rich heritage in water management. A brand manual was created with this tagline in mind to say who Ateca is and to keep their communication strategy unified and consistent across all products and services. As an extension of the marketing and positioning strategy, Mattmo developed a new website, which gives customers easy access to all information needed to make a purchase and learn about Ateca's services. With their new brand identity and website Mattmo also delivered custom stationary and billing layout, envelopes and business cards, a power point design, brochure, product sheet, banners, and digital news letter design.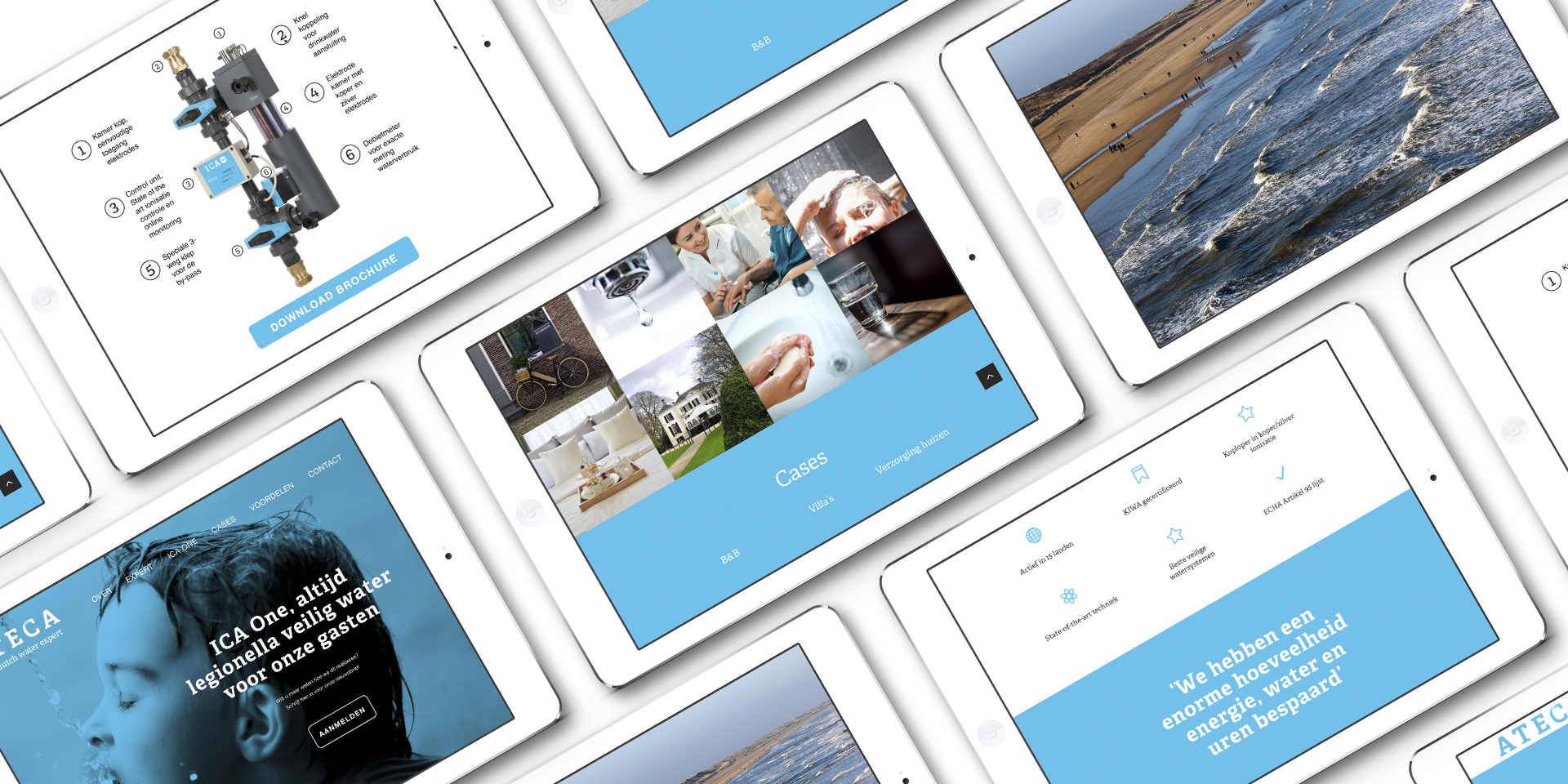 Positioned as 'The Dutch Water Expert' Ateca's image now translates to higher conversion rates and a better user experience.
The website redesign has also lead to much greater exposure, contacts and sales. This was due to the designs focus on usability and sale conversions.Together with their new campaign, Ateca has a united image and clear path for future growth and development.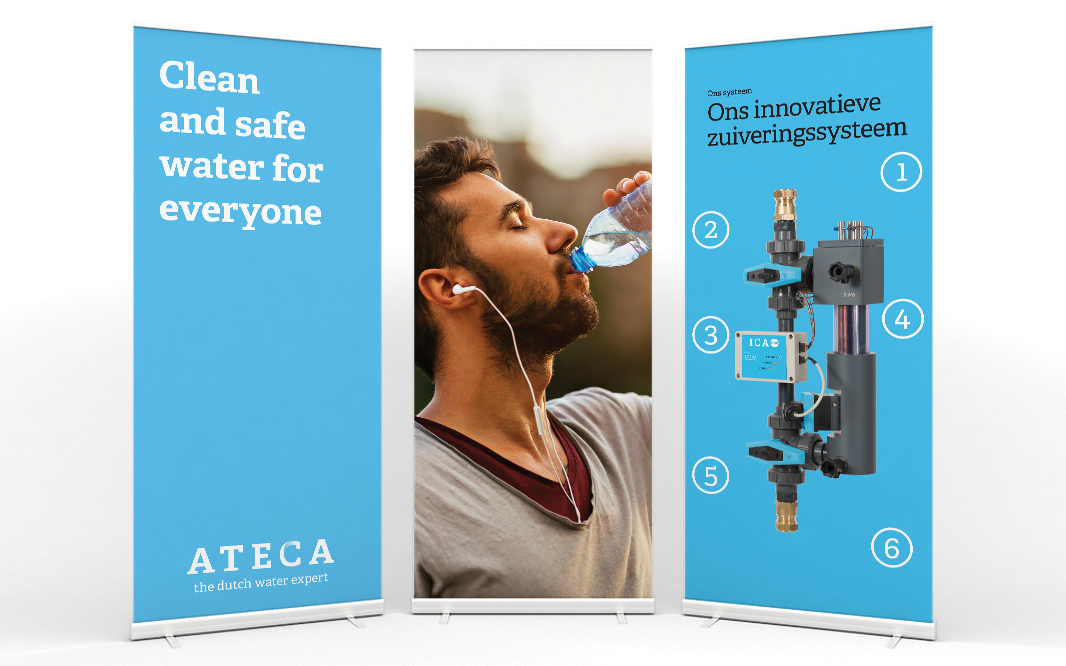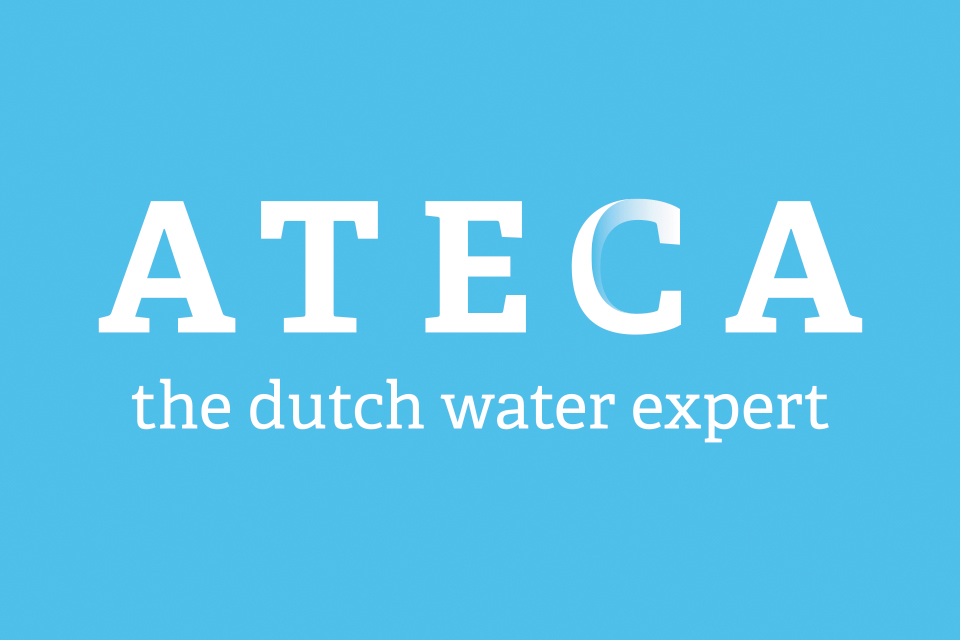 LET'S MEET
And talk about your product or brand
get in touch