Introduction
TomTom
Annual Report
25 years of technology and innovation.
2016 marks 25 years of business for TomTom in software and navigation development.
With the latest innovations moving the company forward. TomTom now offer current and historical traffic information in 54 countries around the world. They introduced TomTom City, an open access traffic web portal which is available in over 100 cities. Development in mapping has led to a growth in licensing and the fleet management sectors as well. TomTom has been exploring possibilities in a number of trends: the autonomous car, connected cars, fleet management and 'consumer wearables.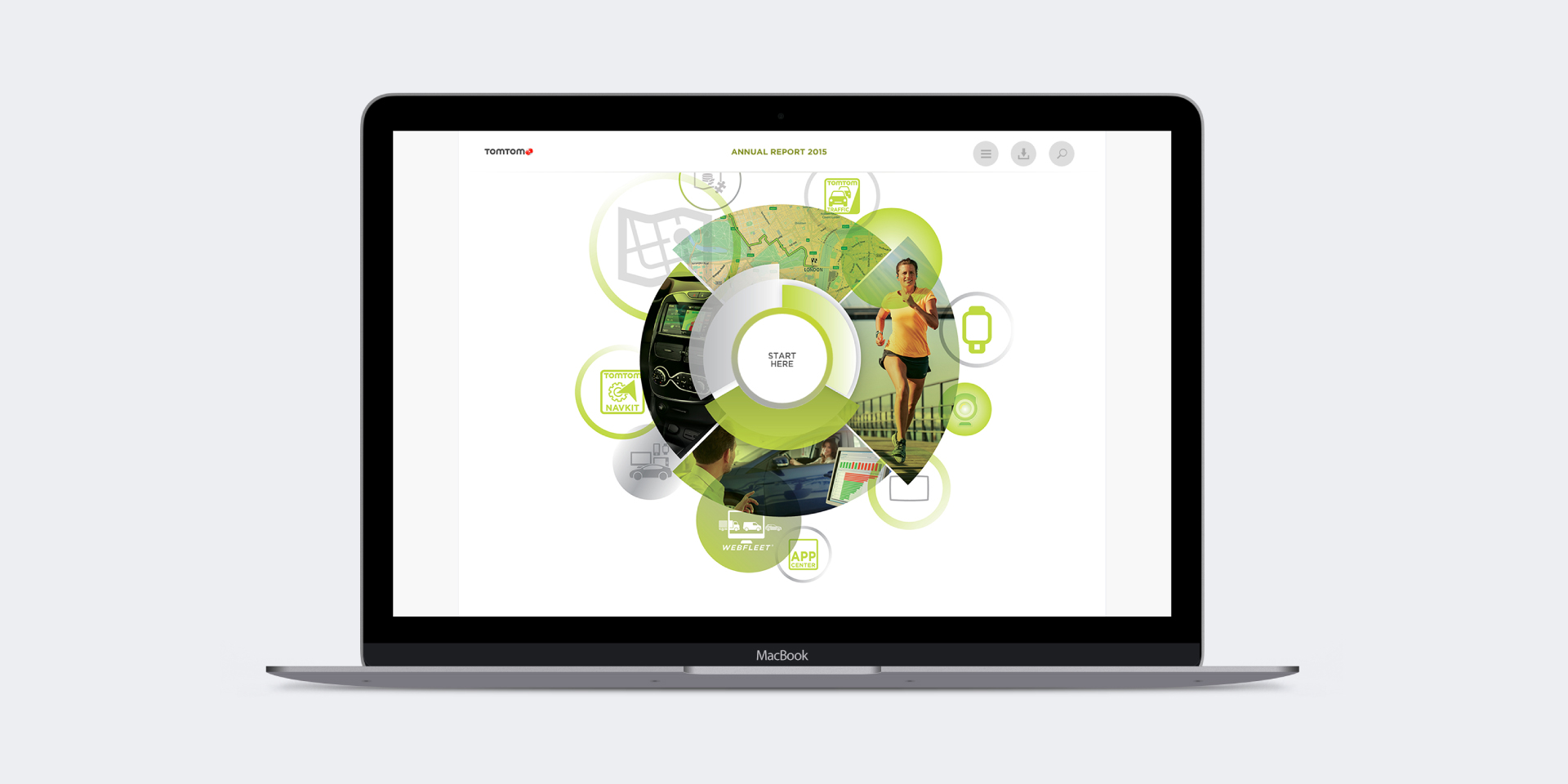 TomTom chose Mattmo to create their 2015 and 2016 annual reports bringing all of these innovations into the spotlight.
In the first year we completely overhauled their visual design. Creating sharp mages, bold infographics and an attractive publication layout. We challenged ourselves in this second year of publication by building upon the style and direction created in the previous report. This meant strengthening the B2B design of the website and streamlining images and visuals to bring TomTom's personality to life.
The Solution
Mattmo looks at each report as a story.
We used TomTom's character to express their story. We worked together in a small focused team on their annual report. Producing everything they needed seamlessly, working simultaneously with creation and production tools, using Mattmo's ART publishing software. This one-stop shopping, along with new creative inspiration were important considerations when TomTom chose Mattmo as their creative partner.