Introduction
Rich Pork
Culinary foodtruck
The Challenge
With 20 years of experience as a chef at the Amstel Hotel Richard Matulessy is breaking new ground with his own brand Rich Pork.
A quality product.
The story behind these products is very important. For Richard's only the best ingredients will do. For his burgers he choose Baambrugs Big, free range animals that are antibiotic-free. His bread comes from Visser of Amsterdam, an artisan baker, admitted to the baker's guild for quality and craftsmanship, who makes unique buns just for Rich Pork.
Mattmo helped Richard realize his vision by creating the complete visual identity for the brand along with positioning and marketing as a premium burger company. The Rich Porks graphics and food truck design were a labour of love and instantly stand out in the crowd.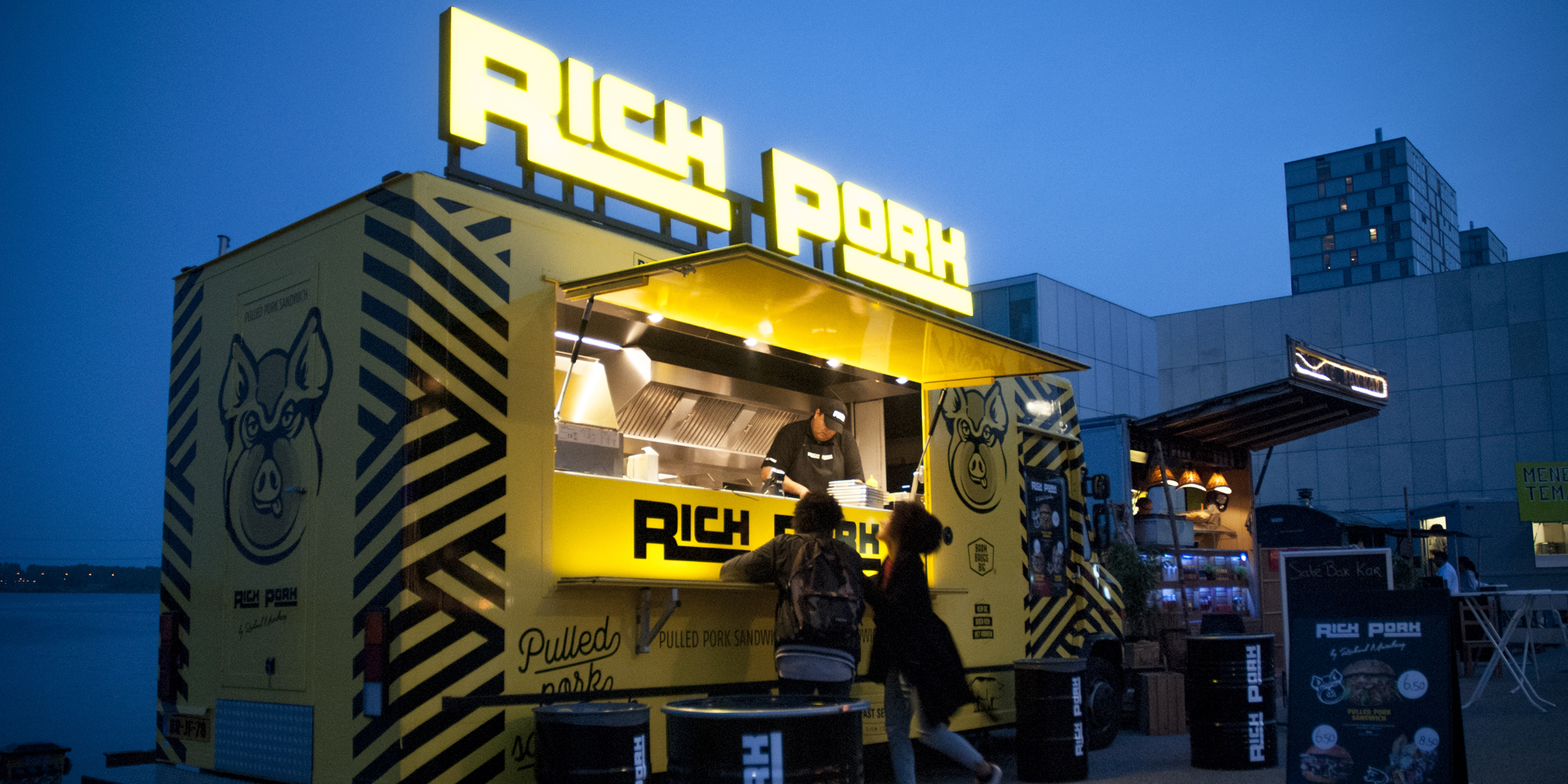 The Solution
Food trucks are a cut throat business, with trends in one week and out the next.
The design for Rich Pork had to be recognizable, stating the quality of the products without the gimmicks. Mattmo went with a bold graphic design, combining formula 1 stripes and graphics with a 80's campy feel, that effectively displays the products and has a unique visual appeal. To top the design off, a sign was created for the top of the truck with Rick Pork blazing above the crowds in neon lights. The truck's design combined with the graphics make an eye catching statement, which loyal fans now recognise at every venue or curb.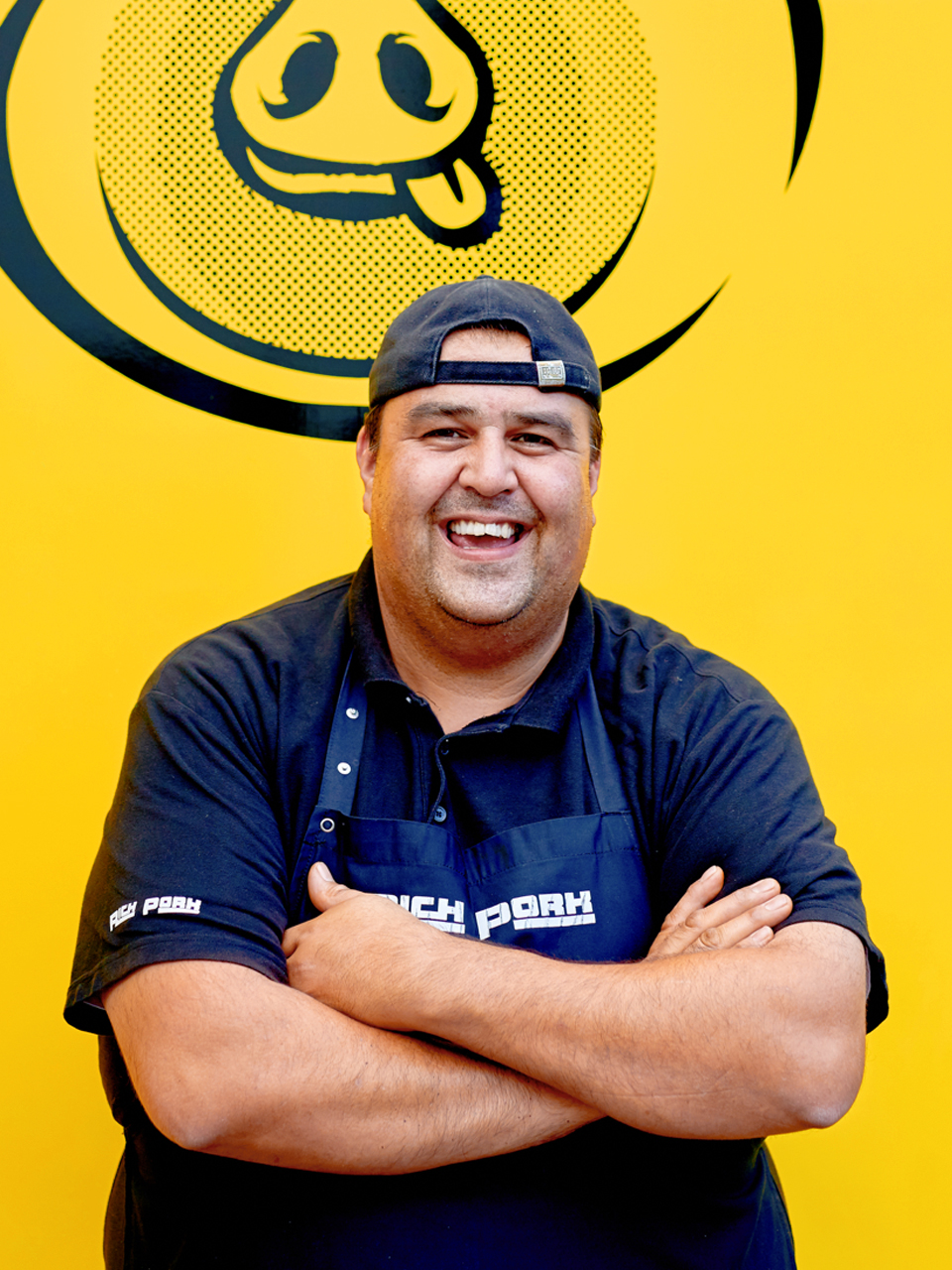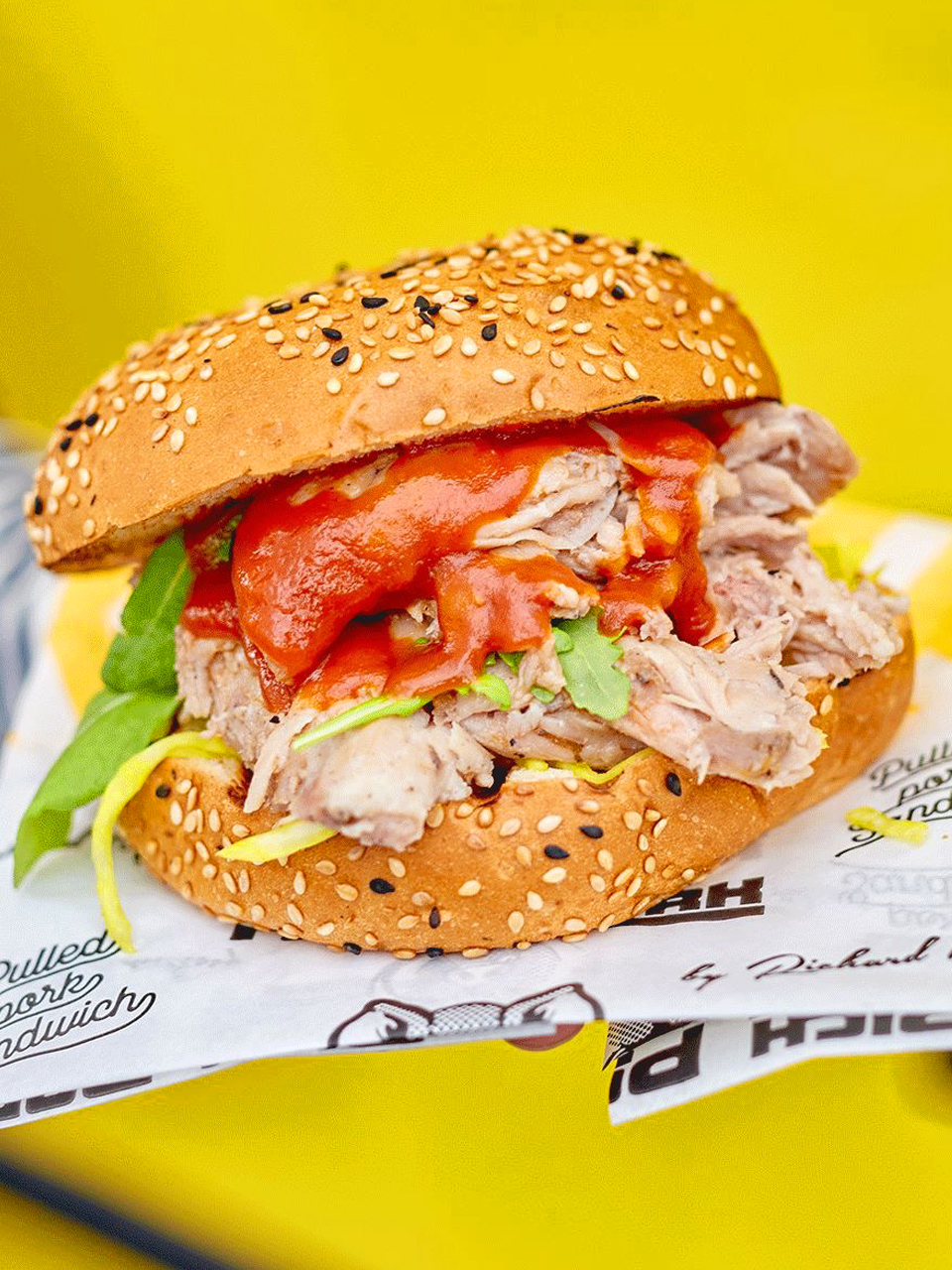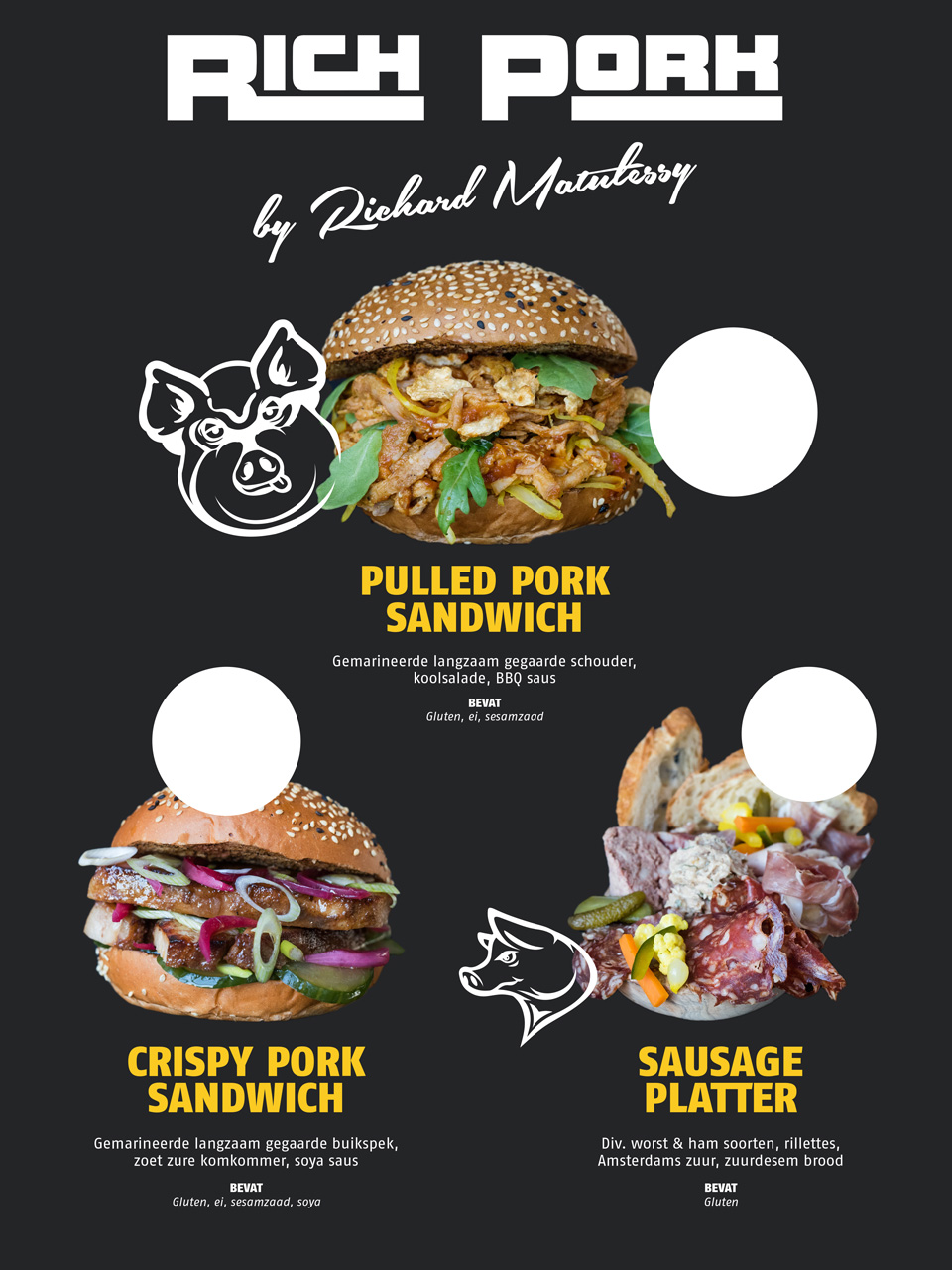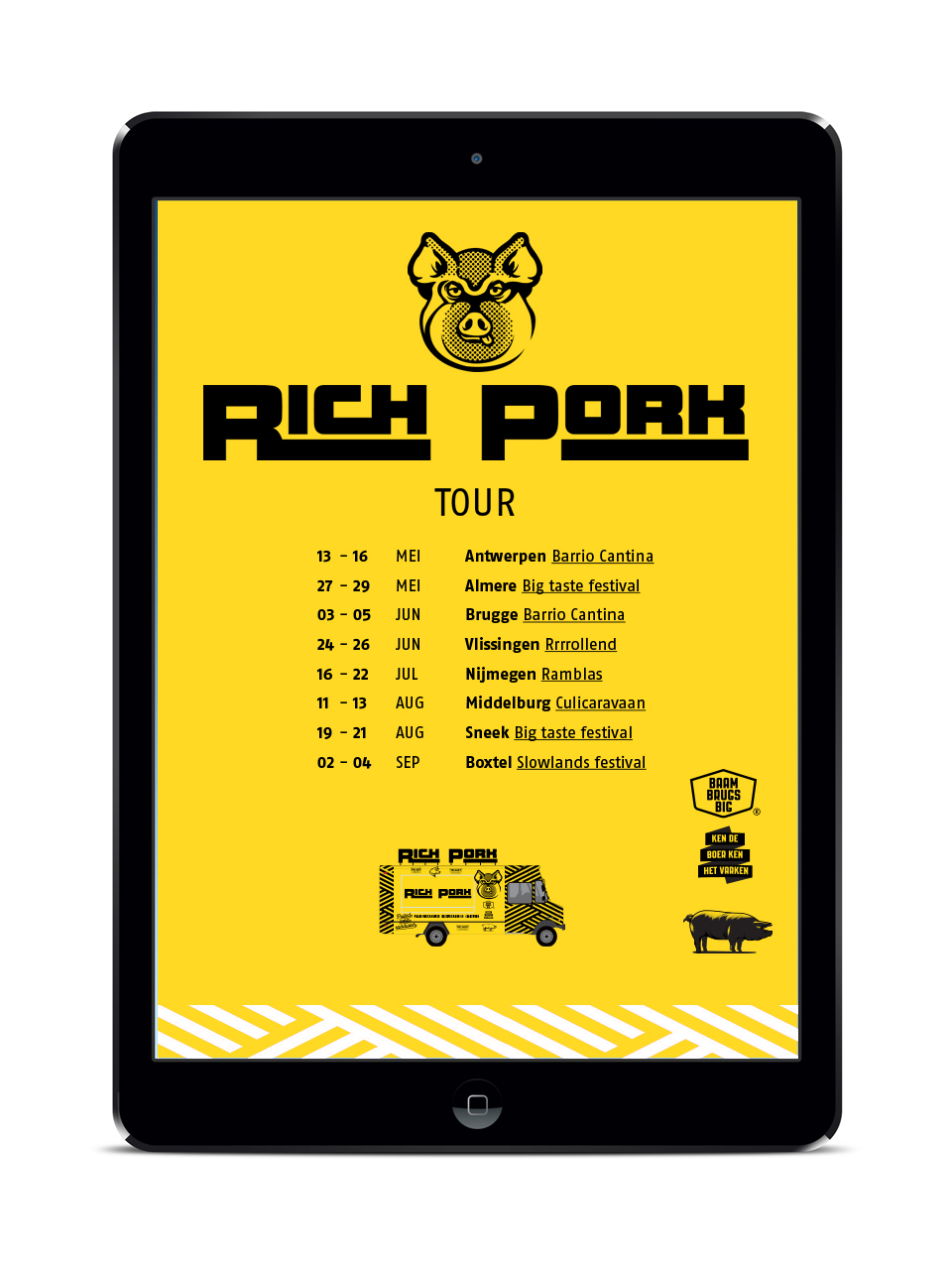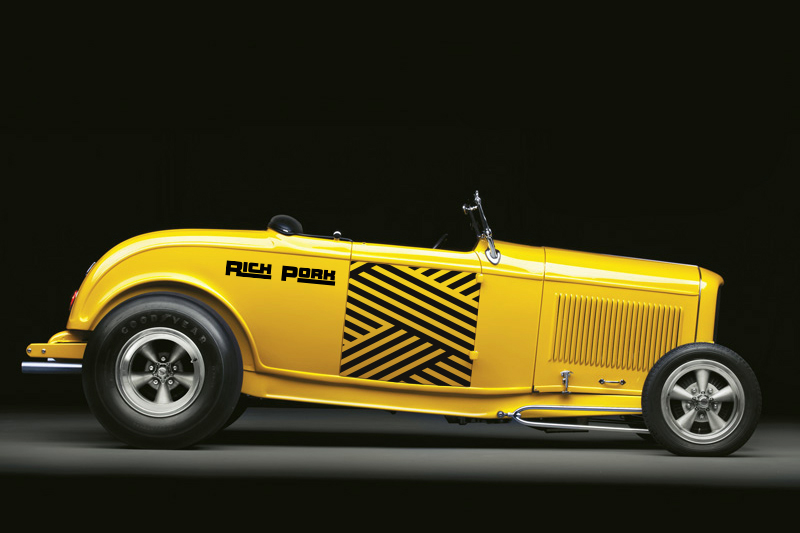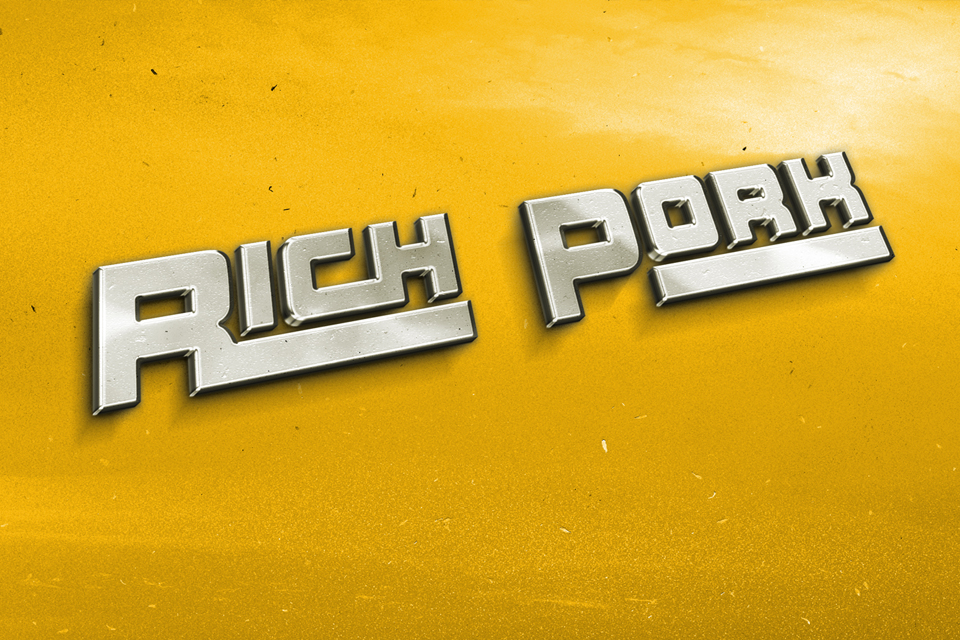 The Result
Rich Pork has hit the streets and will be appearing at food festivals and steer corners with quality products made from Baambrugs Big.
With his food truck and products Richard distinguishes himself, bringing his knowledge, craft and passion to the streets. All home-made, fresh and without preservatives. Keep an eye out for Rich Pork at your next event.