Introduction
Ordina
Annual report
Mattmo created the annual report of Ordina for the fourth year.
Central was the vision of the internal Ordina people in combination with the opinion of the public.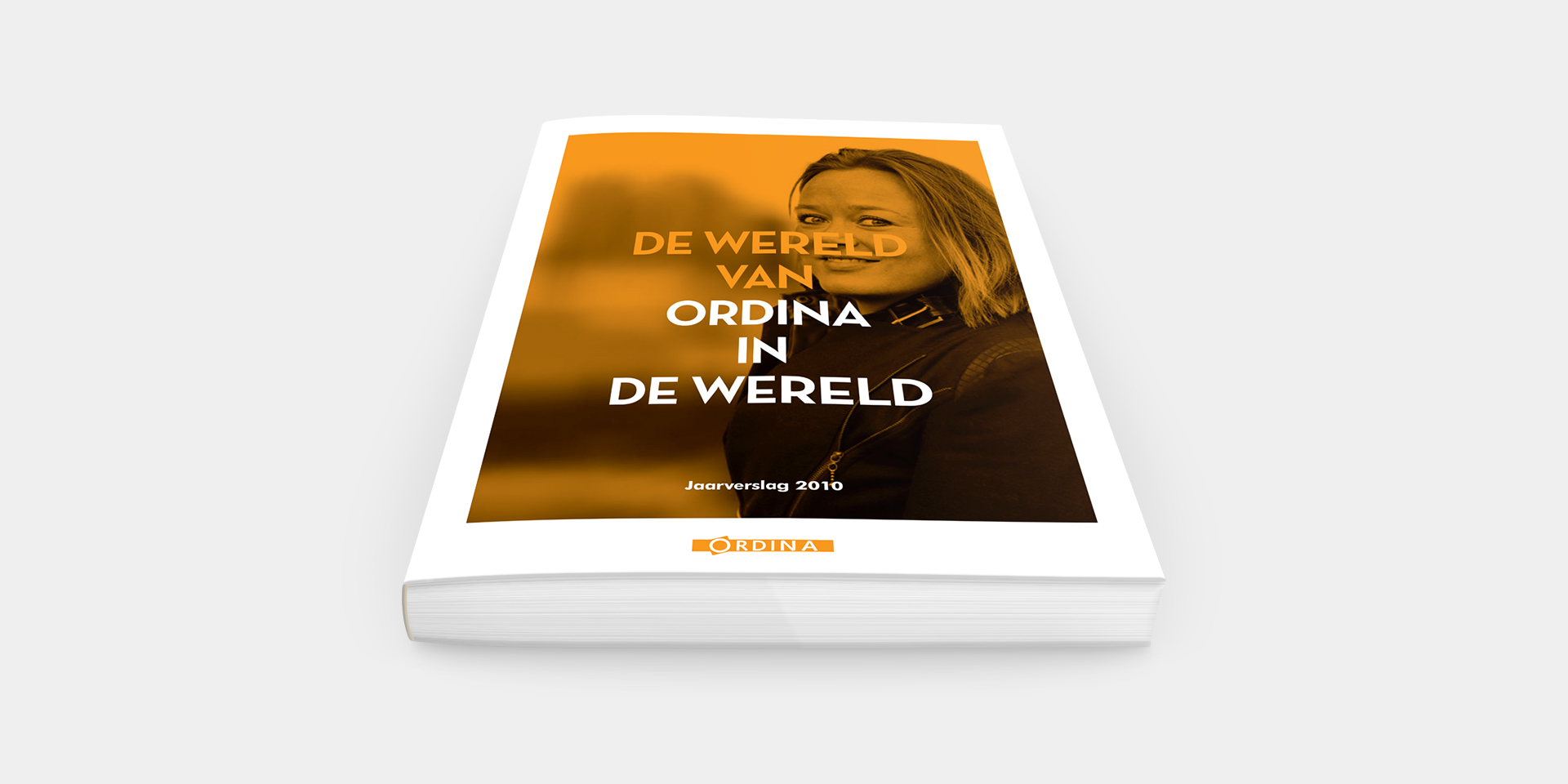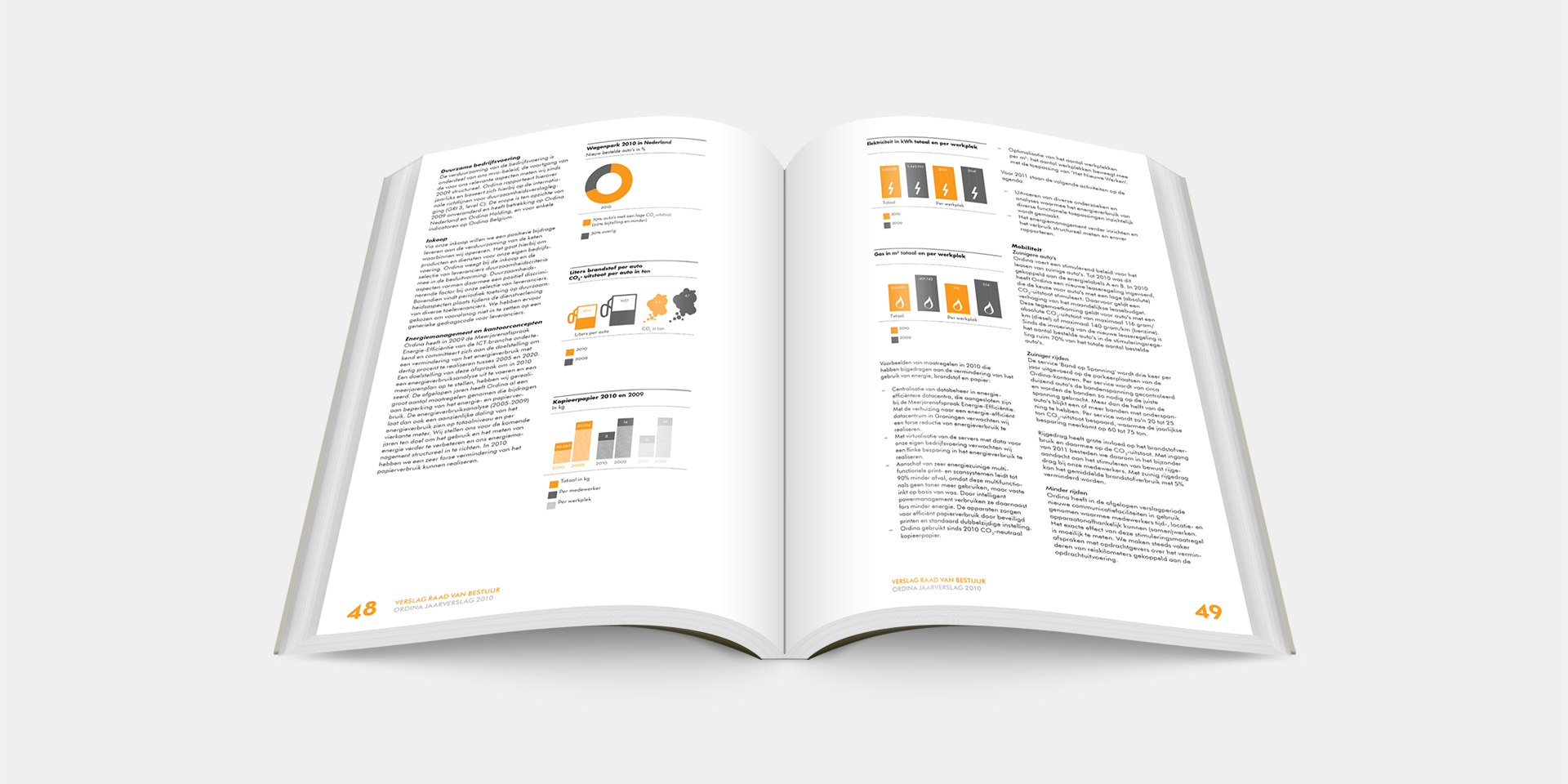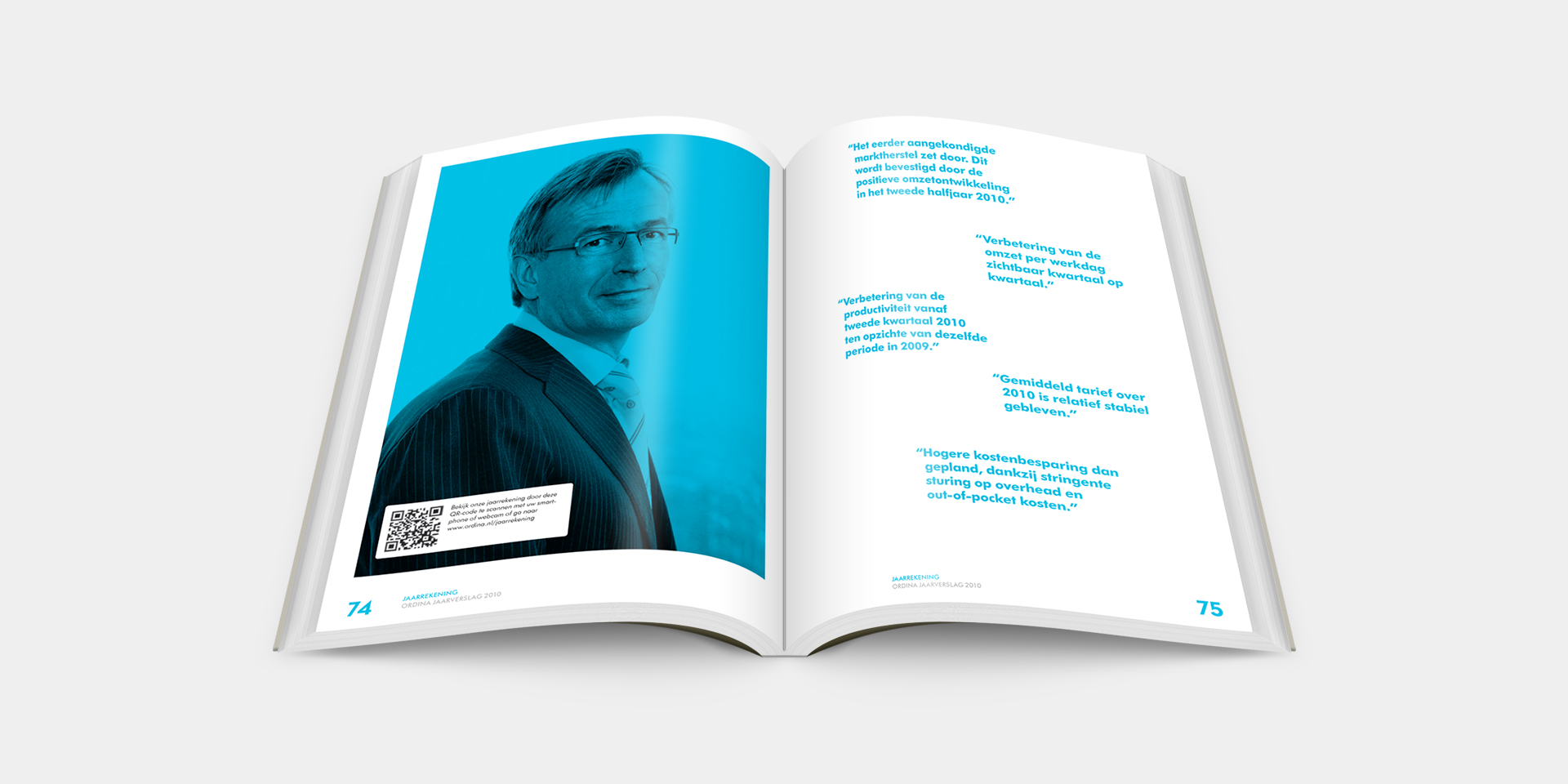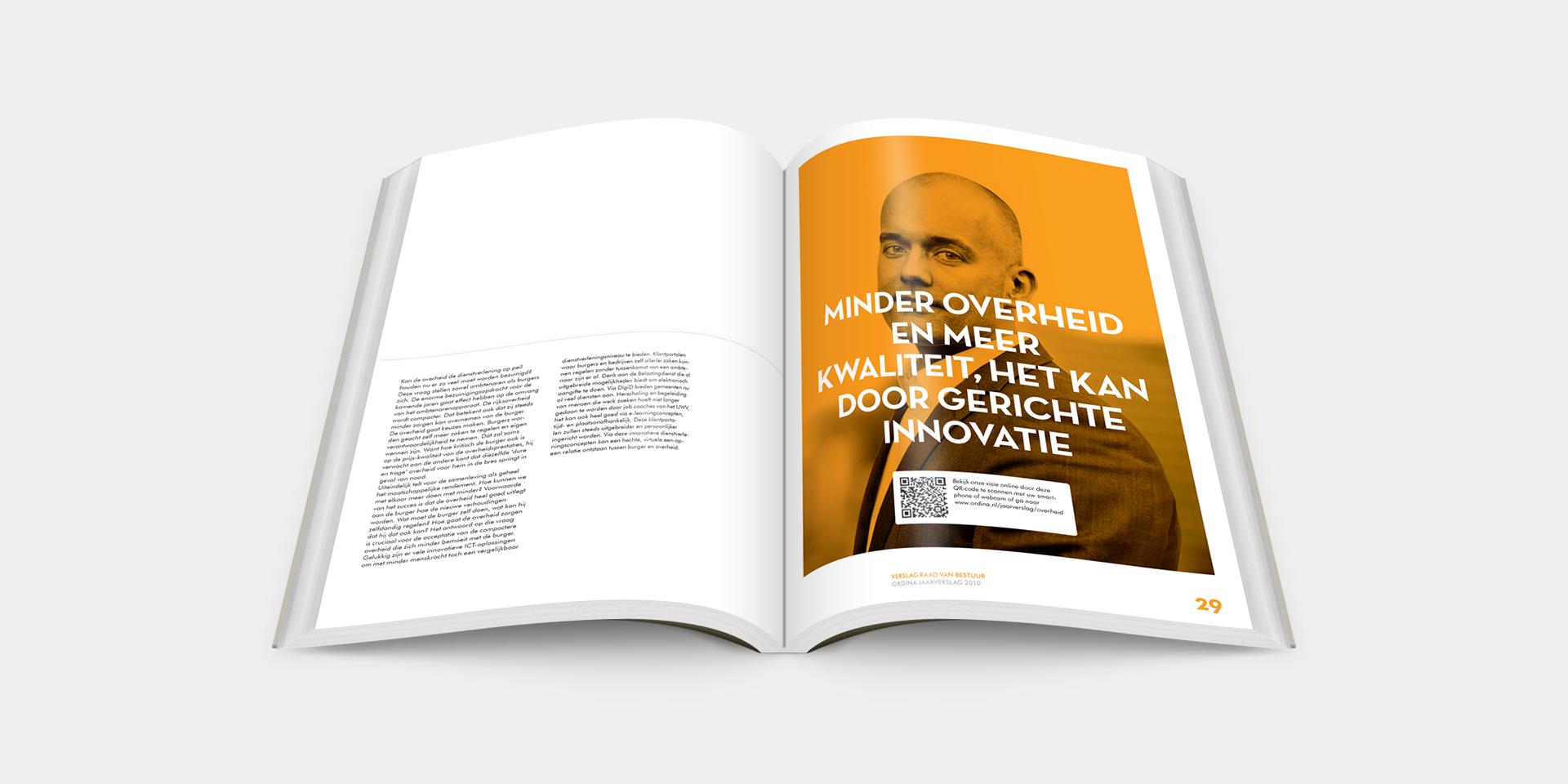 Less stress with Annual Report
To create less stress in the making of this annual report mattmo used her own developed software called ART (Advanced Reporting Tool).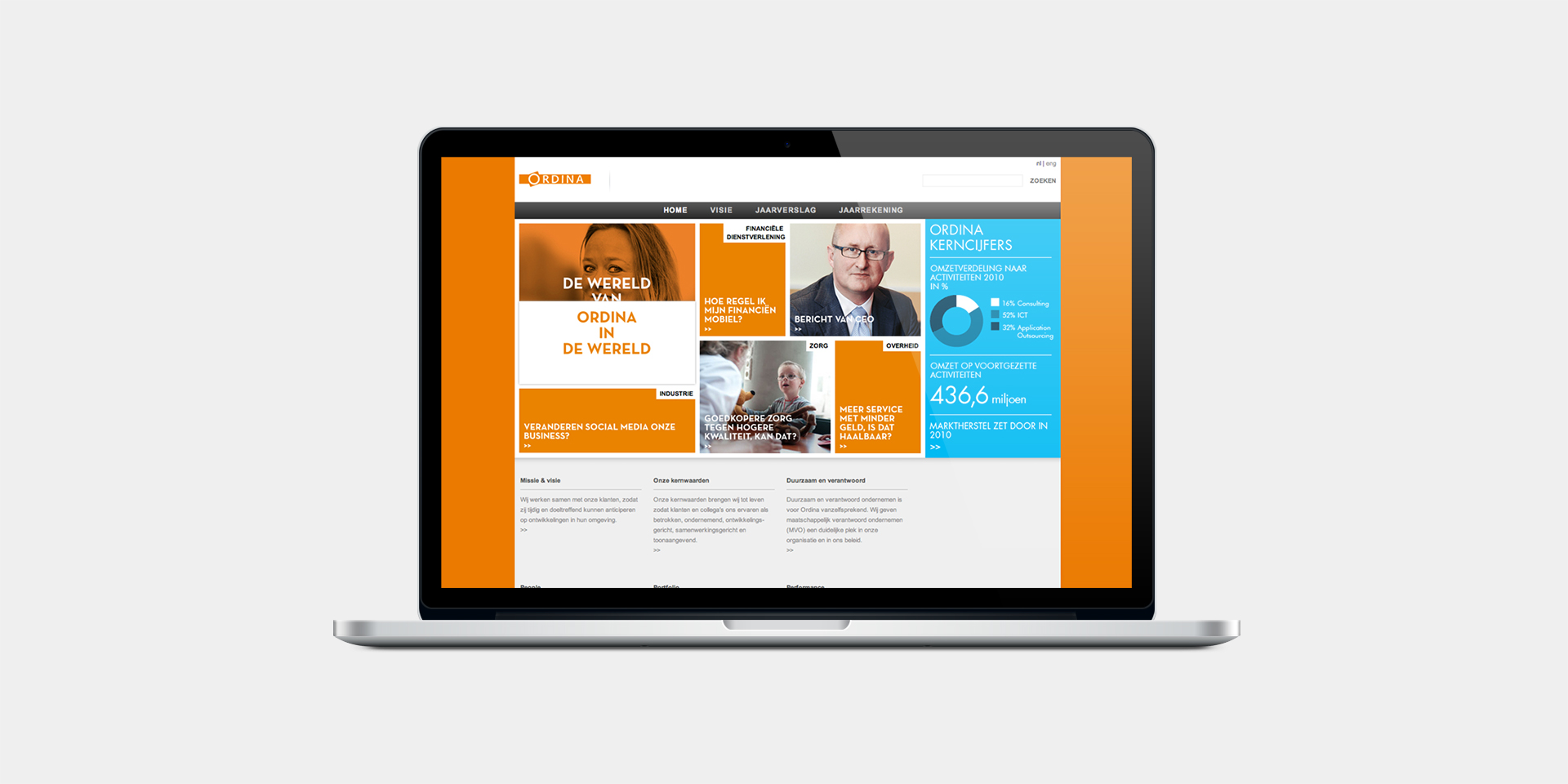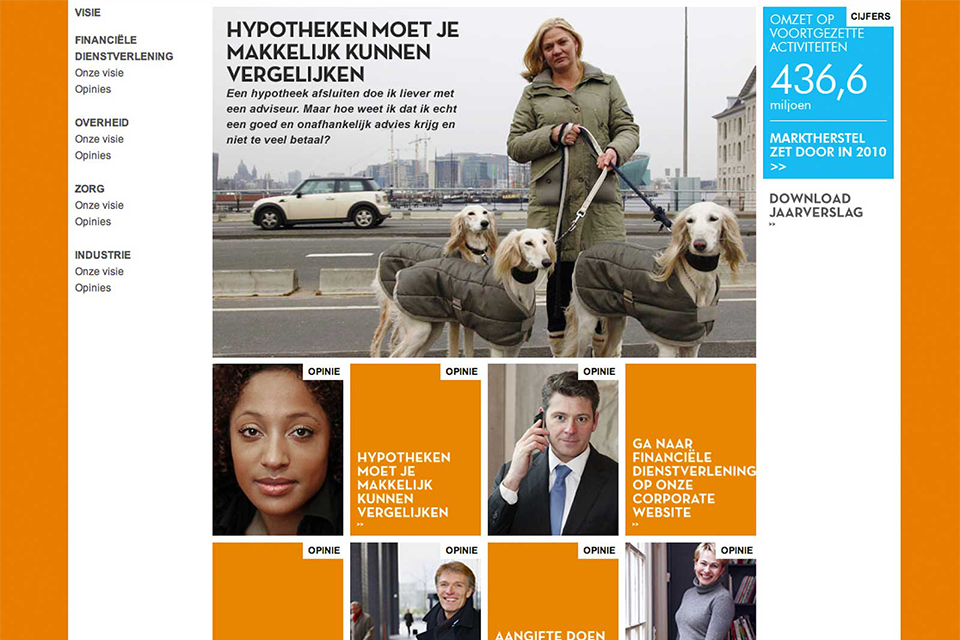 LET'S MEET
And talk about your product or brand
get in touch