Introduction
NVMO
Visual identity & Website
Vision on the outside world
The Dutch Association for Medical Oncology (NVMO) has 600 members (internists) and has committed itself to promoting both the quality of medical oncology and the improving the availability and accessibility of oncology care.
NVMO has a vision, to position the association is seen as an integral player in the network of government agencies, other occupational groups, sister organizations and patient organizations. Mattmo analyzed NVMO's role and positioned them as the connector and intermediary between the other medical associations.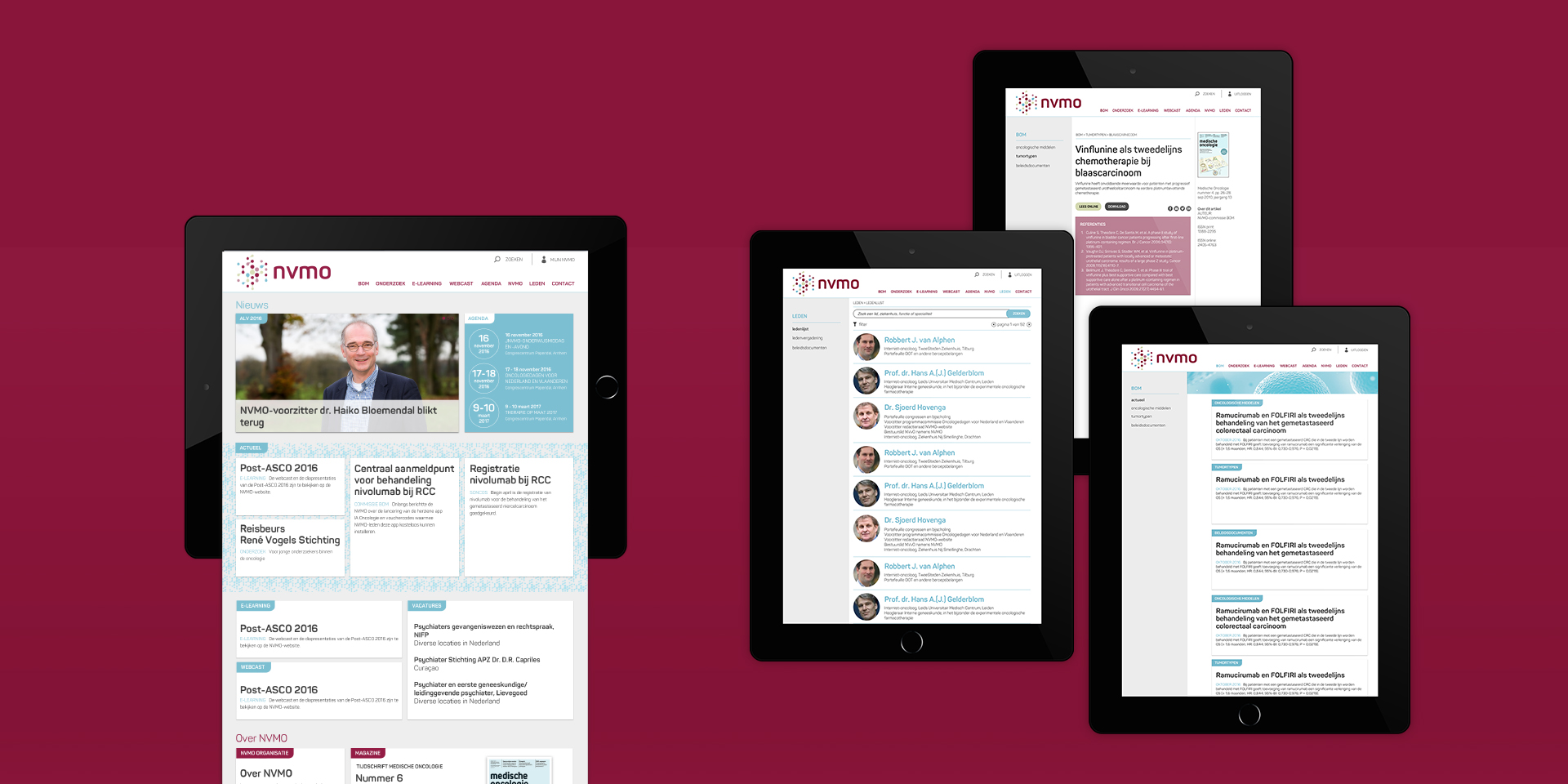 The Solution
We defined the company through strategic sessions. In order to express their vision, we designed a new visual identity and website on behalf of the organization.
Defining the essence and heart of the organization. The logo we created with inspiration from the 1997 logo evolving into its contemporary form, which abstractly reflects the integral, directional, empathetic and binding role of the NVMO.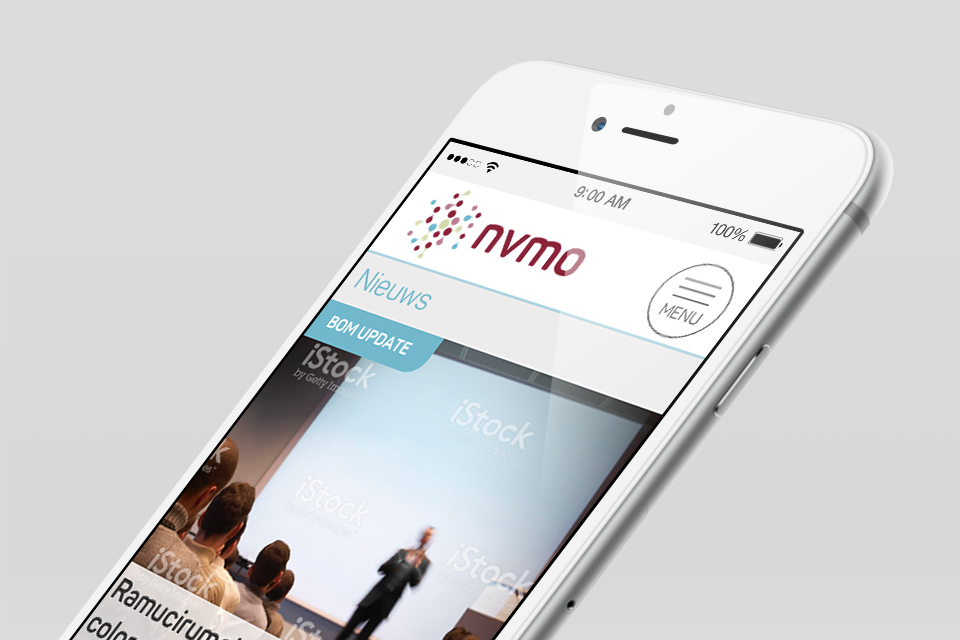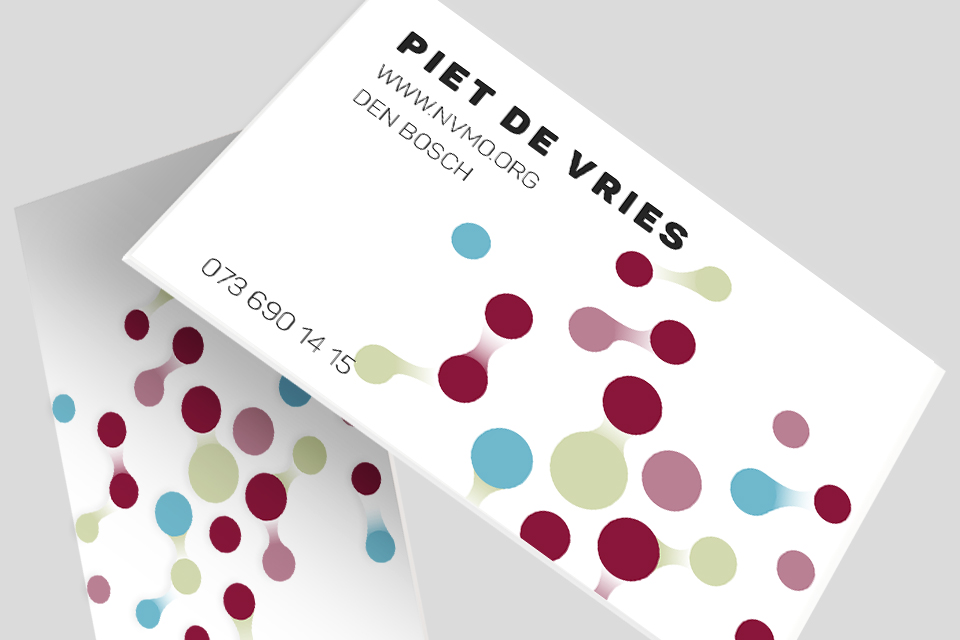 The Result
NVMO is an important link in the dynamic medical network of hospitals, government agencies, health insurers and patient organizations.
With their new positioning and Visual identity they have the image and direction to be recognized as the connector between all of the parties involve in their field.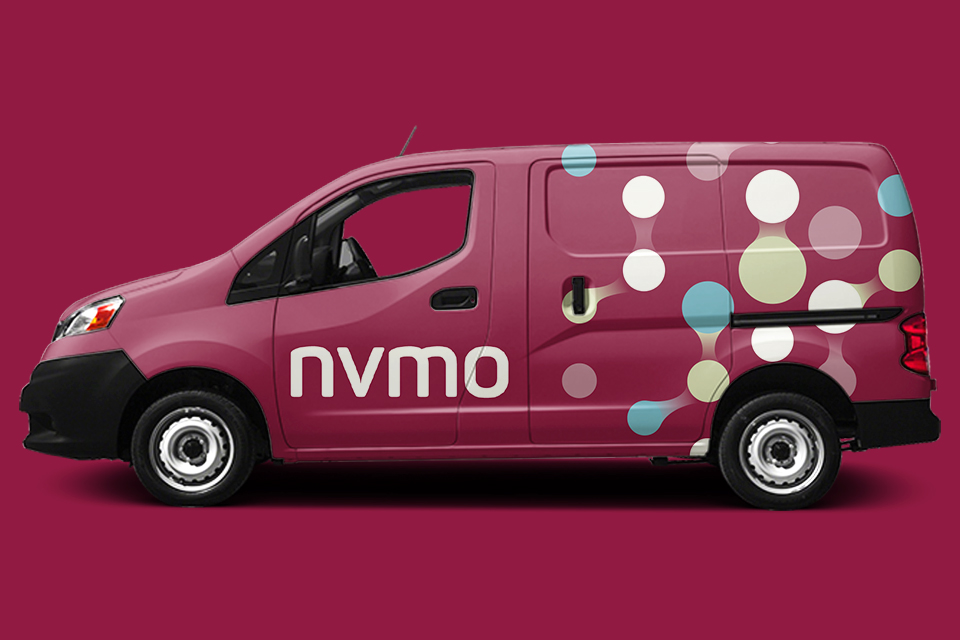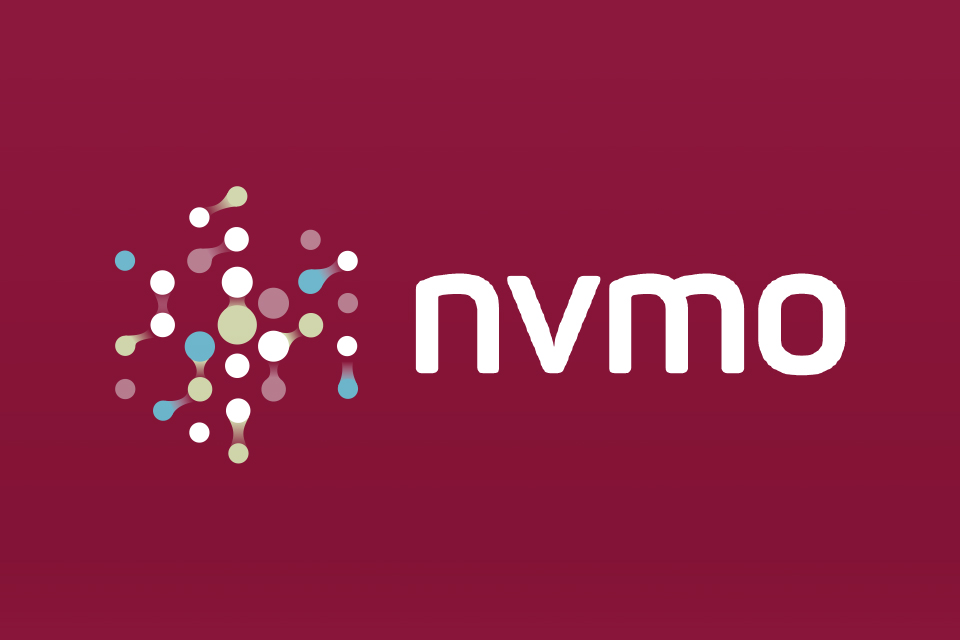 LET'S MEET
And talk about your product or brand
get in touch