Introduction
Nétive
Online interactive film
Software application
Netive developed a software application that makes the process of hiring flex workers much more efficient. To bring across how this application stands out and to show the diversity in an entertaining way, Mattmo developed an online product tour.
The sheer amount of information about the software made us choose to bring it all to the visitors of the web site in an unorthodox but very communicative way: by means of interactive film. Leaning on a traditional narrative structure the visitor is offered the choice to watch the video either passively or actively. The contents of the film can be adjusted 'on the fly', delivering the viewer the opportunity to filter relevant information. www.producttour.nl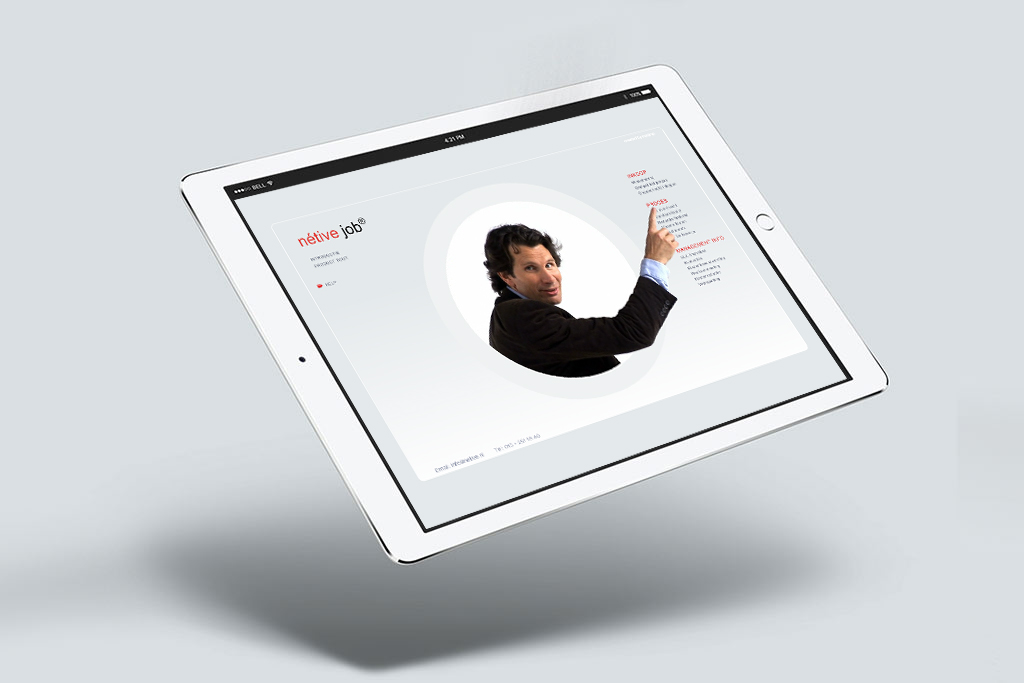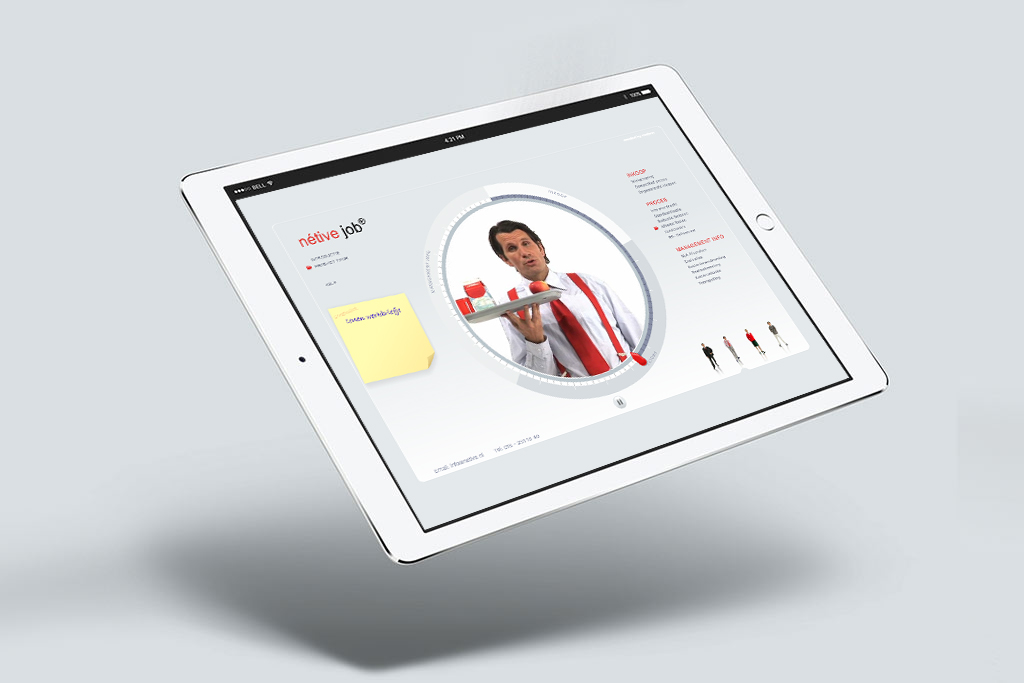 To create the product tour Mattmo used several techniques to get an flowing and fast online presentation. The web site is totally Flash-based using the latest streaming video possiblities. This technology is combined with a number of edit techniques to create an original and imaginative result. A bit of humour completes it all, delivering an informative and amusing presentation.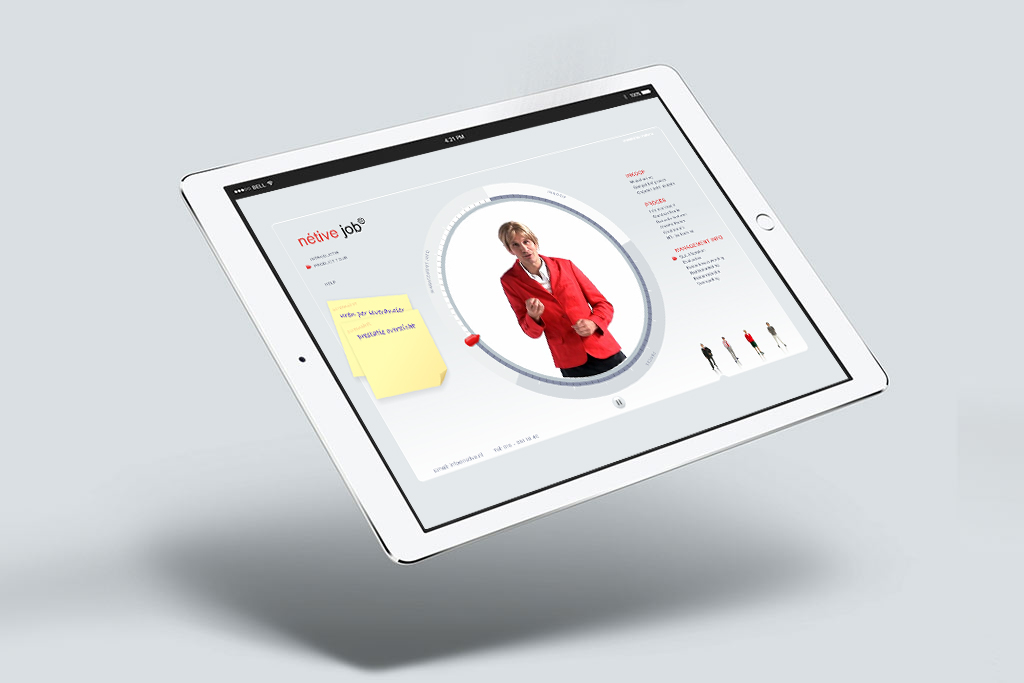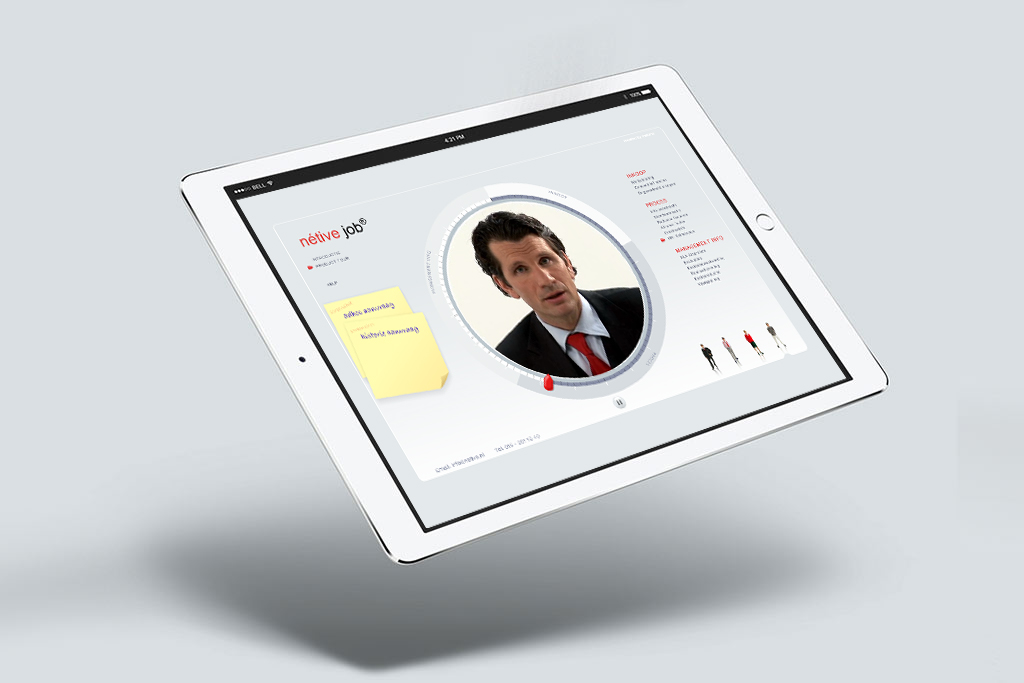 LET'S MEET
And talk about your product or brand
get in touch