Introduction
Houthoff
Enrichment of corporate identity, brochure design and corporate magazine
New name
International law firm Houthoff Buruma has changed their name to Houthoff - with a new positioning and a new visual identity.
For the law firm we created an enrichment of the corporate identity. This is reflected in their newly designed communication items, including their brochure line and a new icon for their alumni network.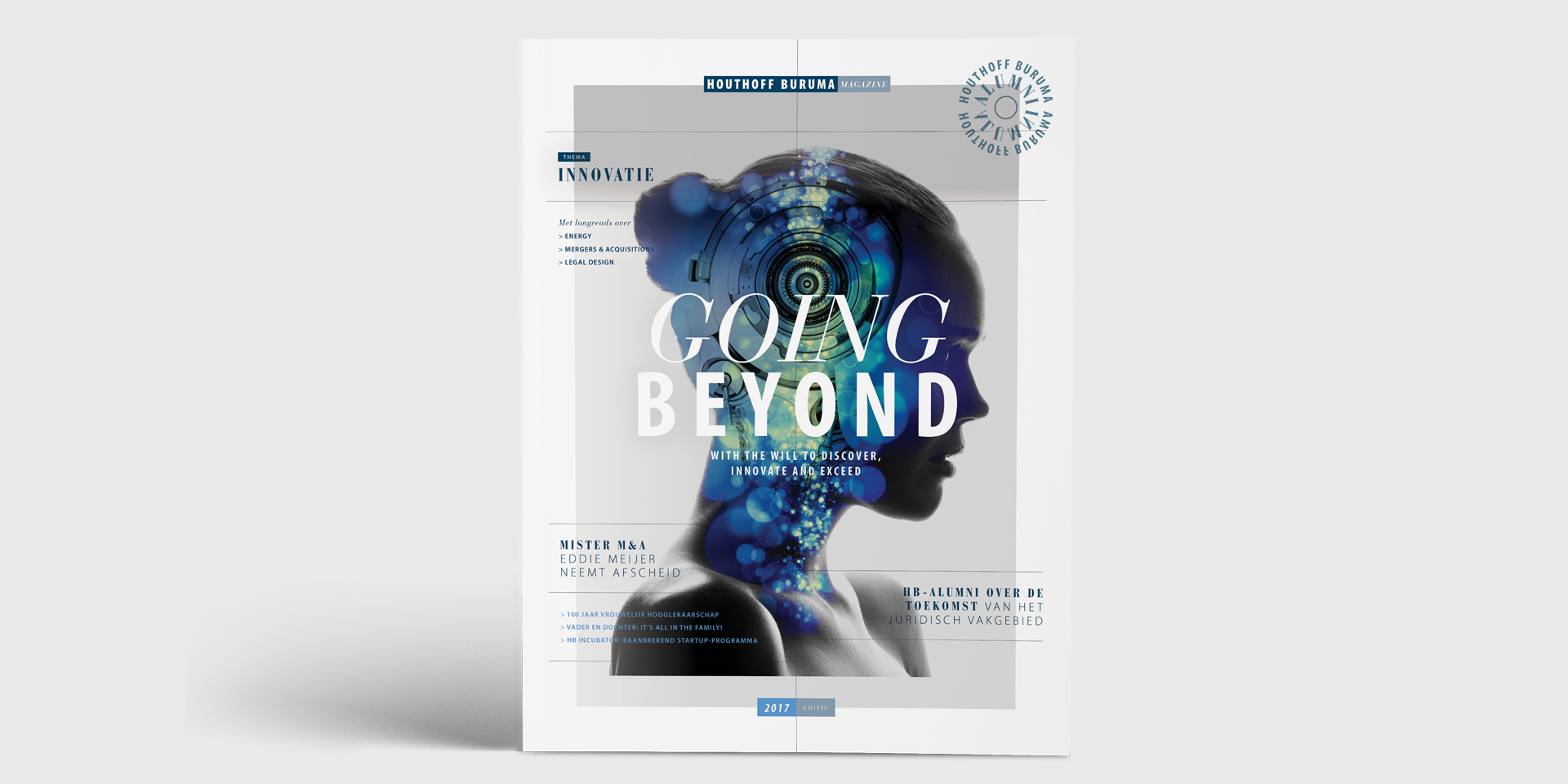 The corporate magazine shows the firm's involvement in current social developments. This gives insight into the specialisms of the firm and the close bond they have with their alumni network. The magazine is also distributed within the Houthoff alumni network.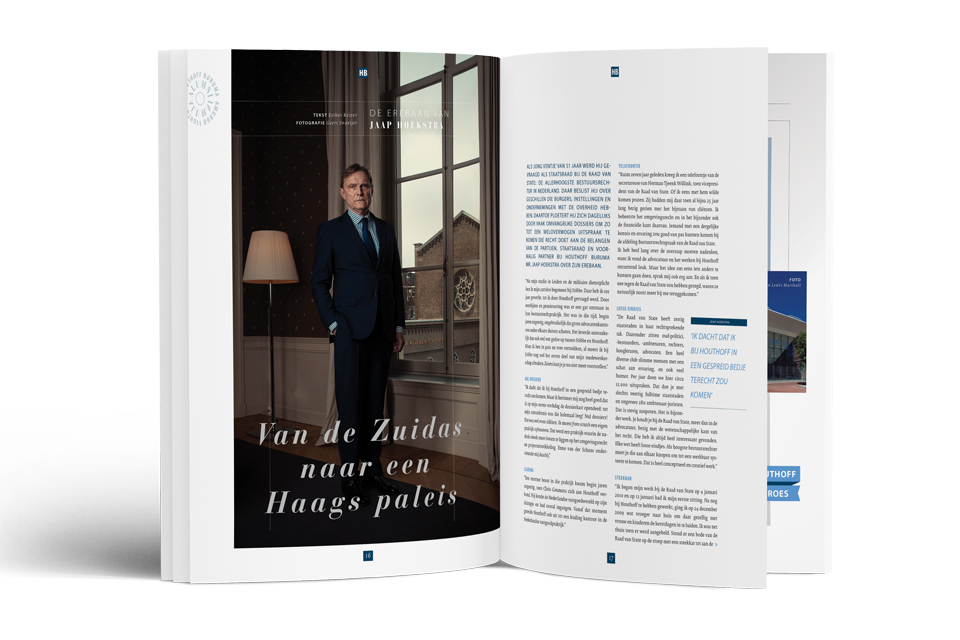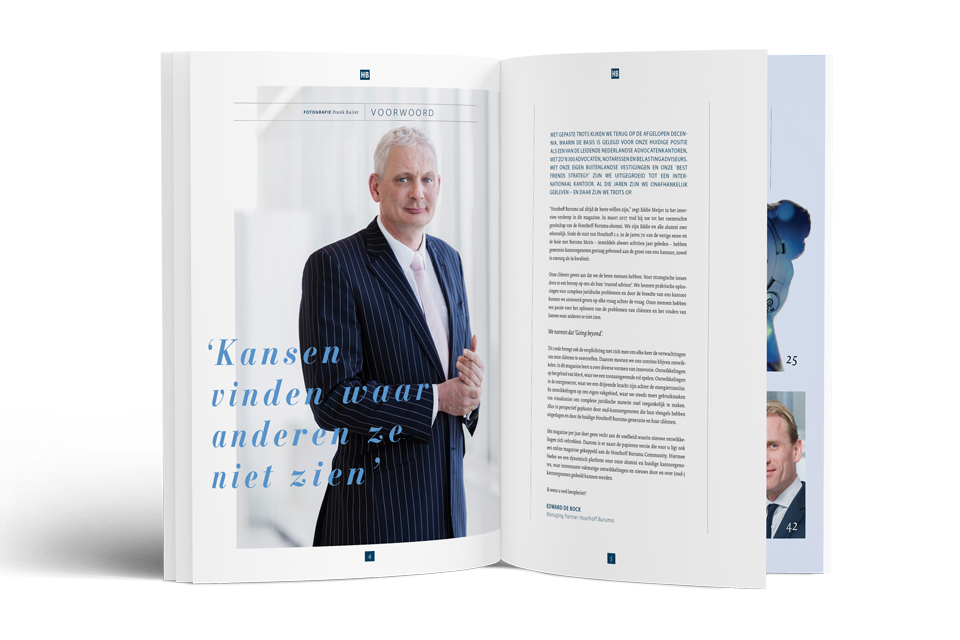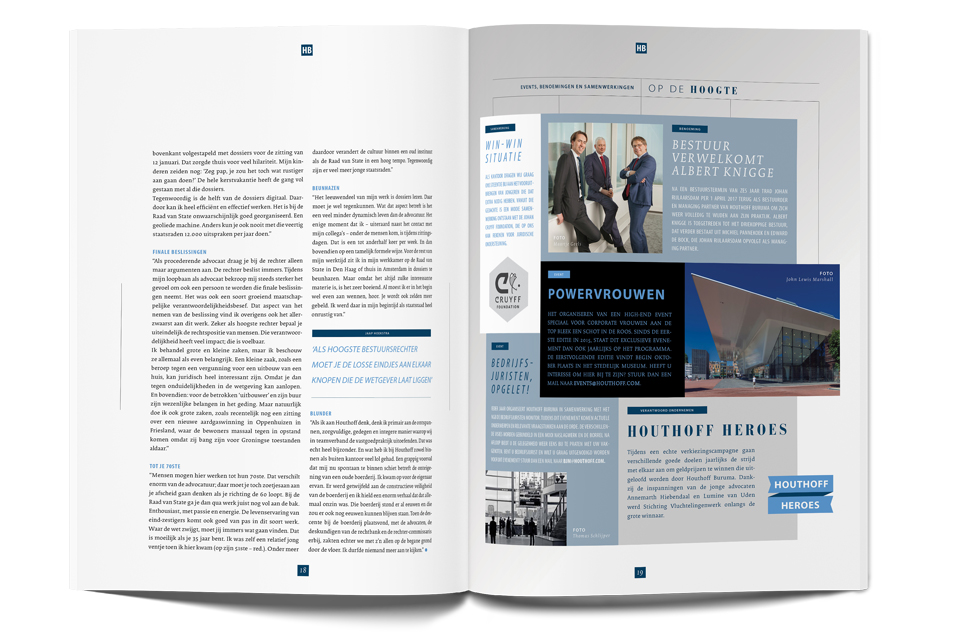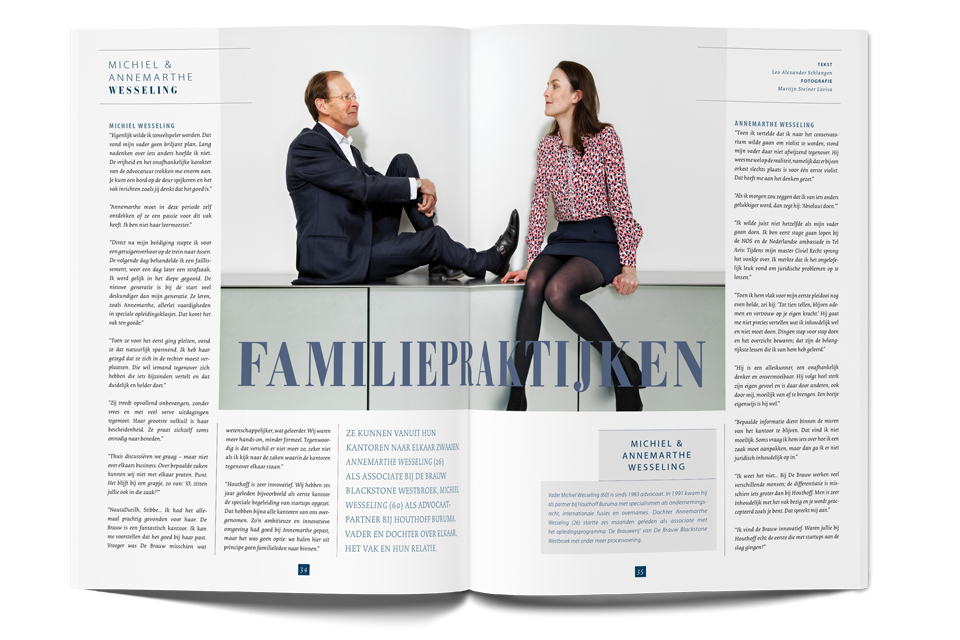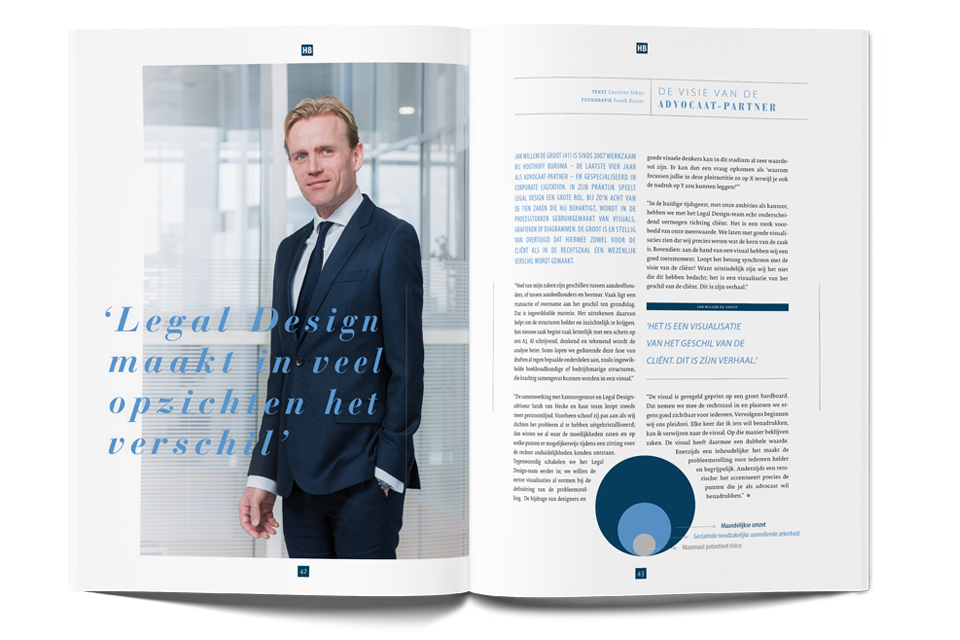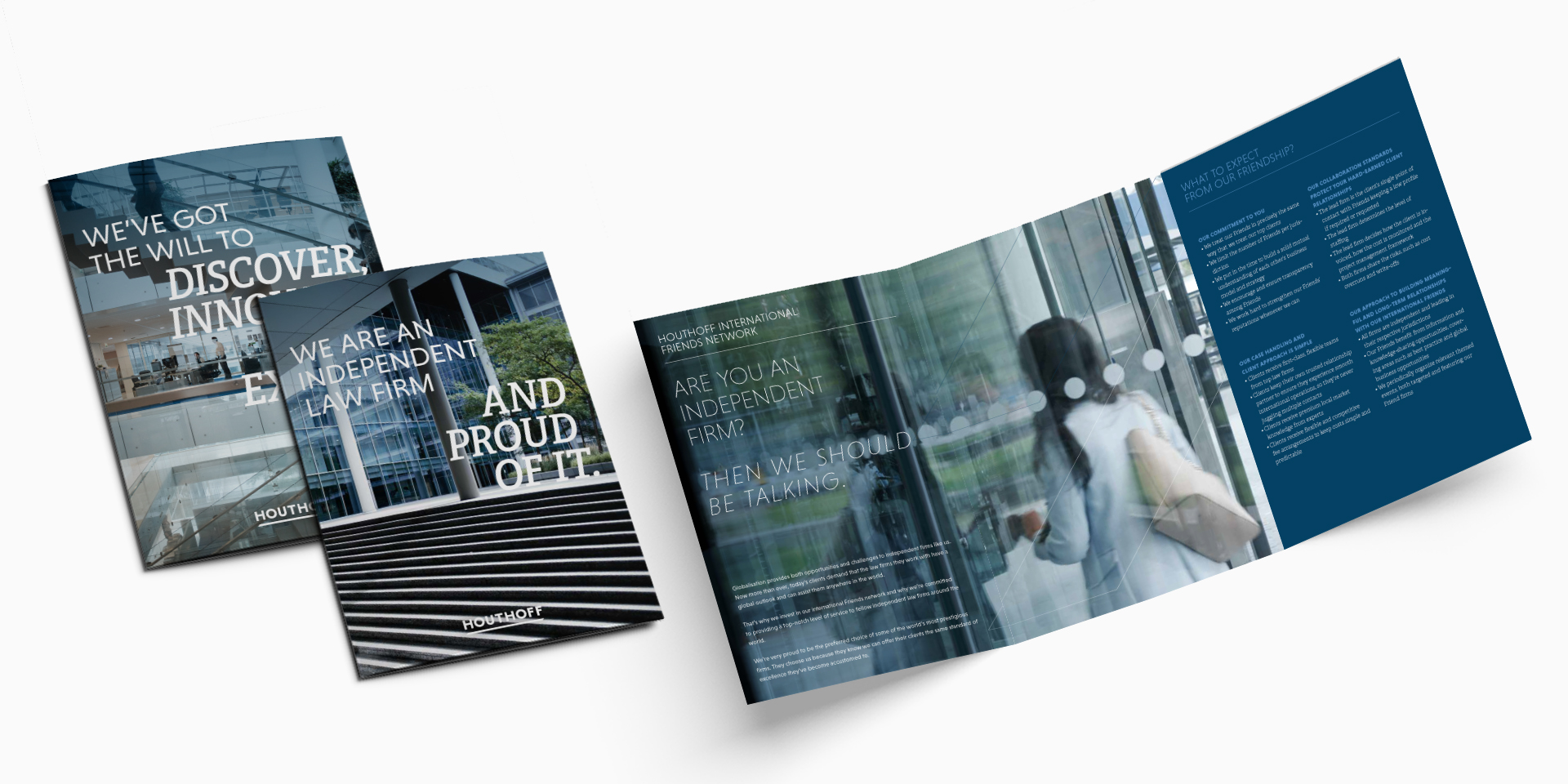 LET'S MEET
And talk about your product or brand
get in touch