Introduction
BNA
Website + Communication
Challenge
The Day of Architecture is a national event in the Netherlands.
The day consists of lectures, events and open houses. The Day of Architecture is organized by BNA, the national representative of architects. Each year the BNA comes up with a different theme. This year food and architecture were focal points.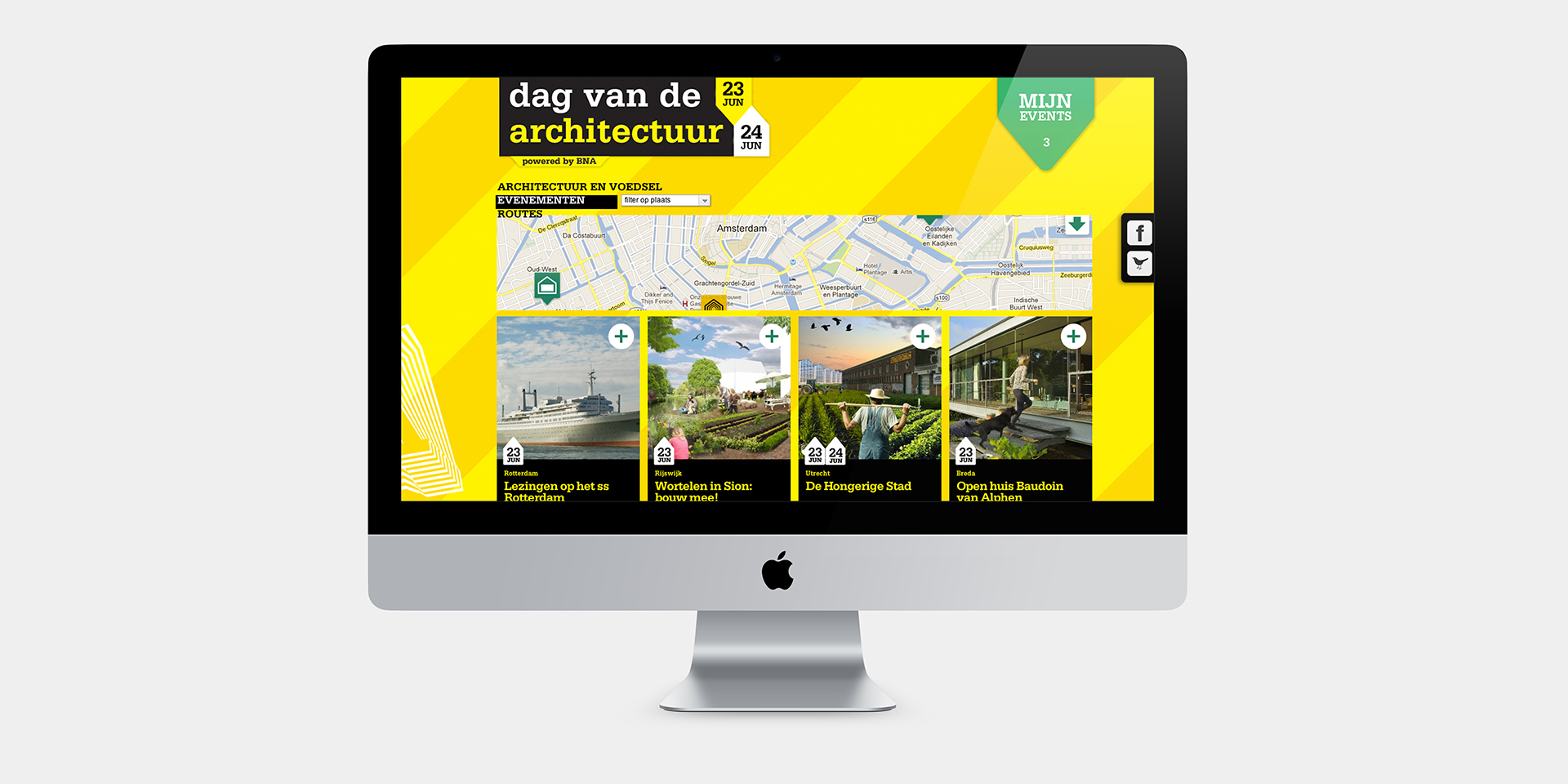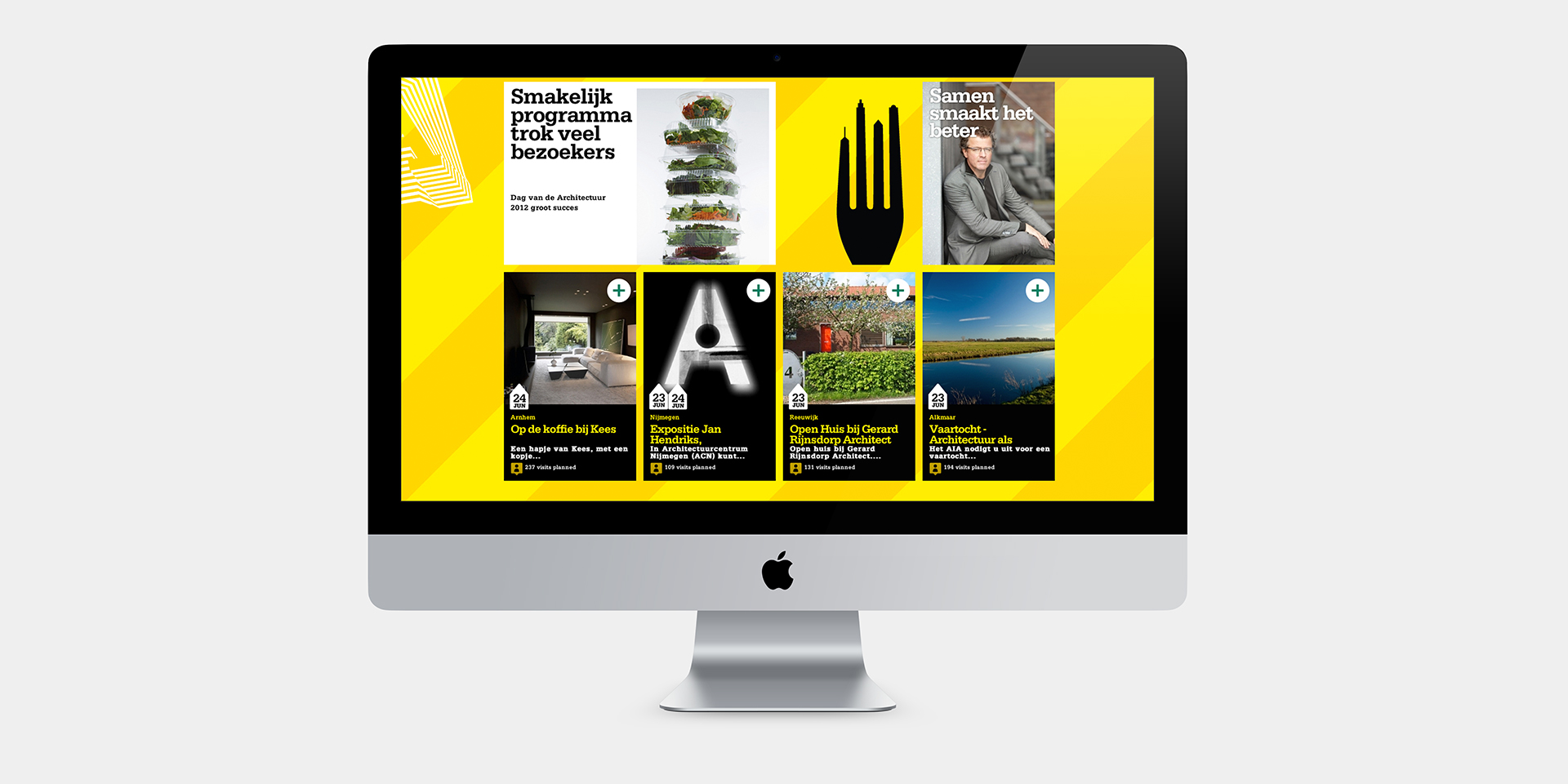 Solution
Mattmo assisted BNA to carry out the event in a way that showed how architecture adds value to society.
Mattmo also renewed their website and created a communication strategy that organized the Building of the Year competition and other activities that convey the their message.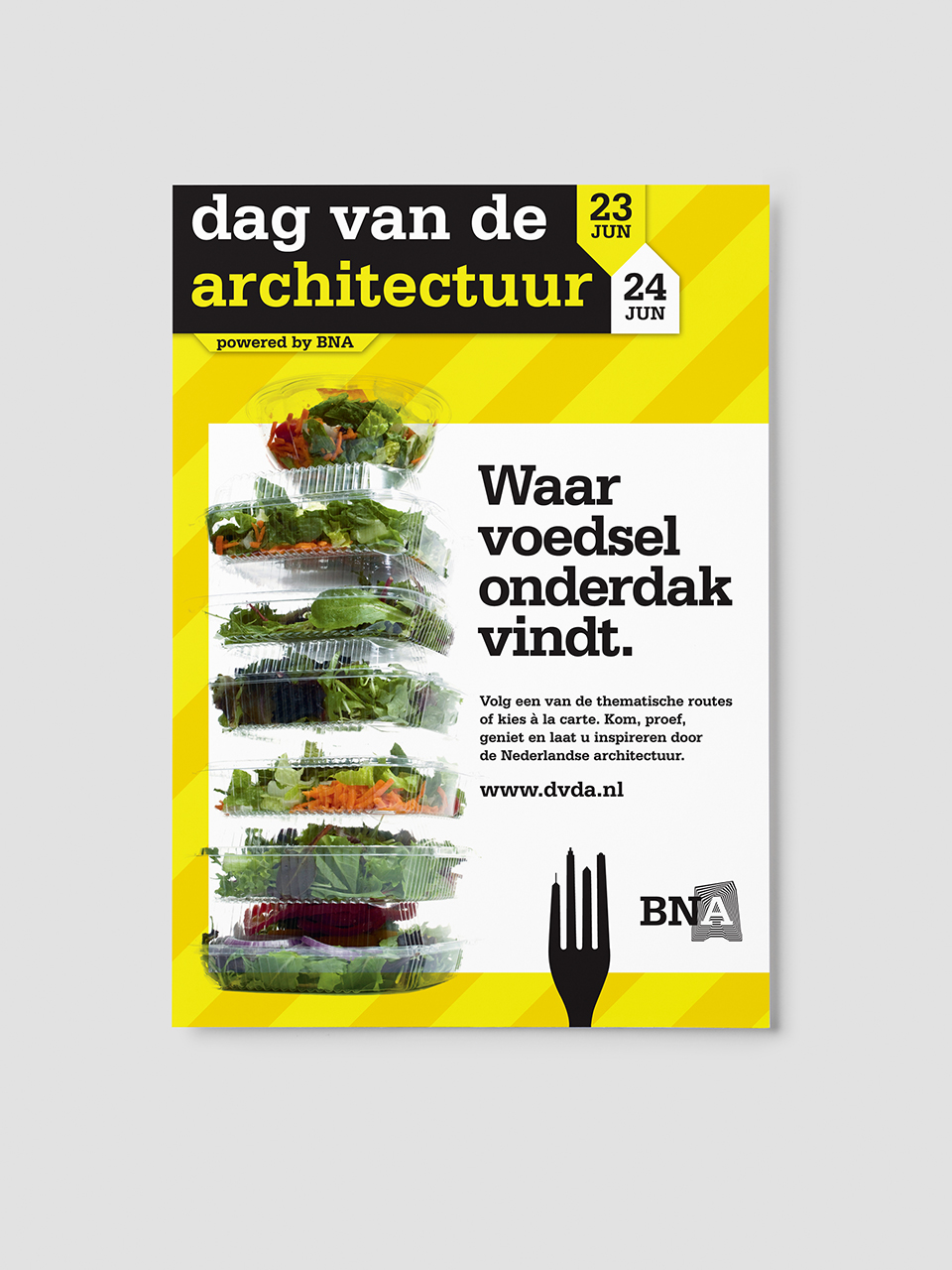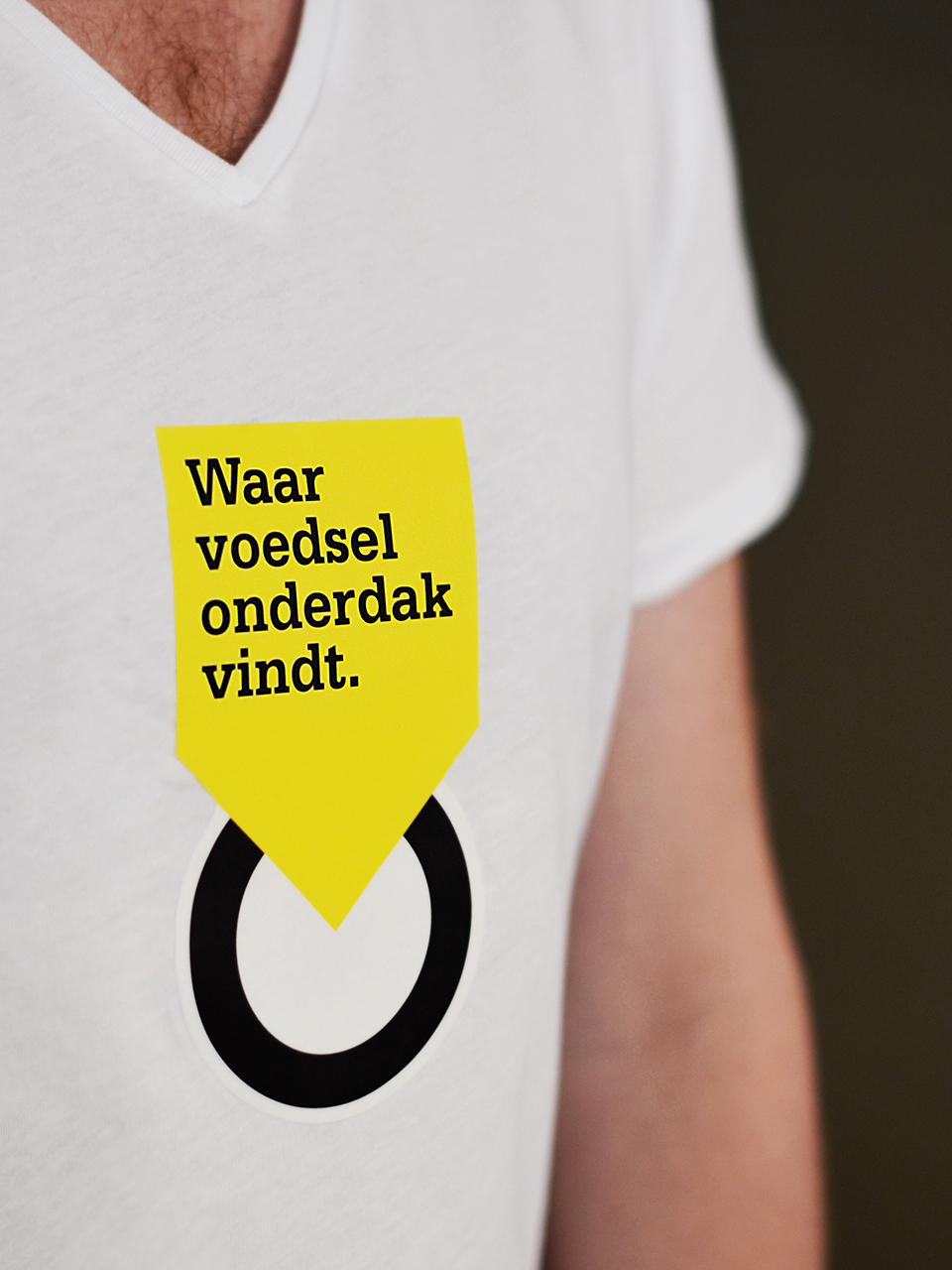 Result
Because food and architecture were the focal points of this year's Day of Architecture those themes were organised in events throughout the entire country.
Over 100,000 visitors participated in the events making for a very successful day. Architecture is back on the map.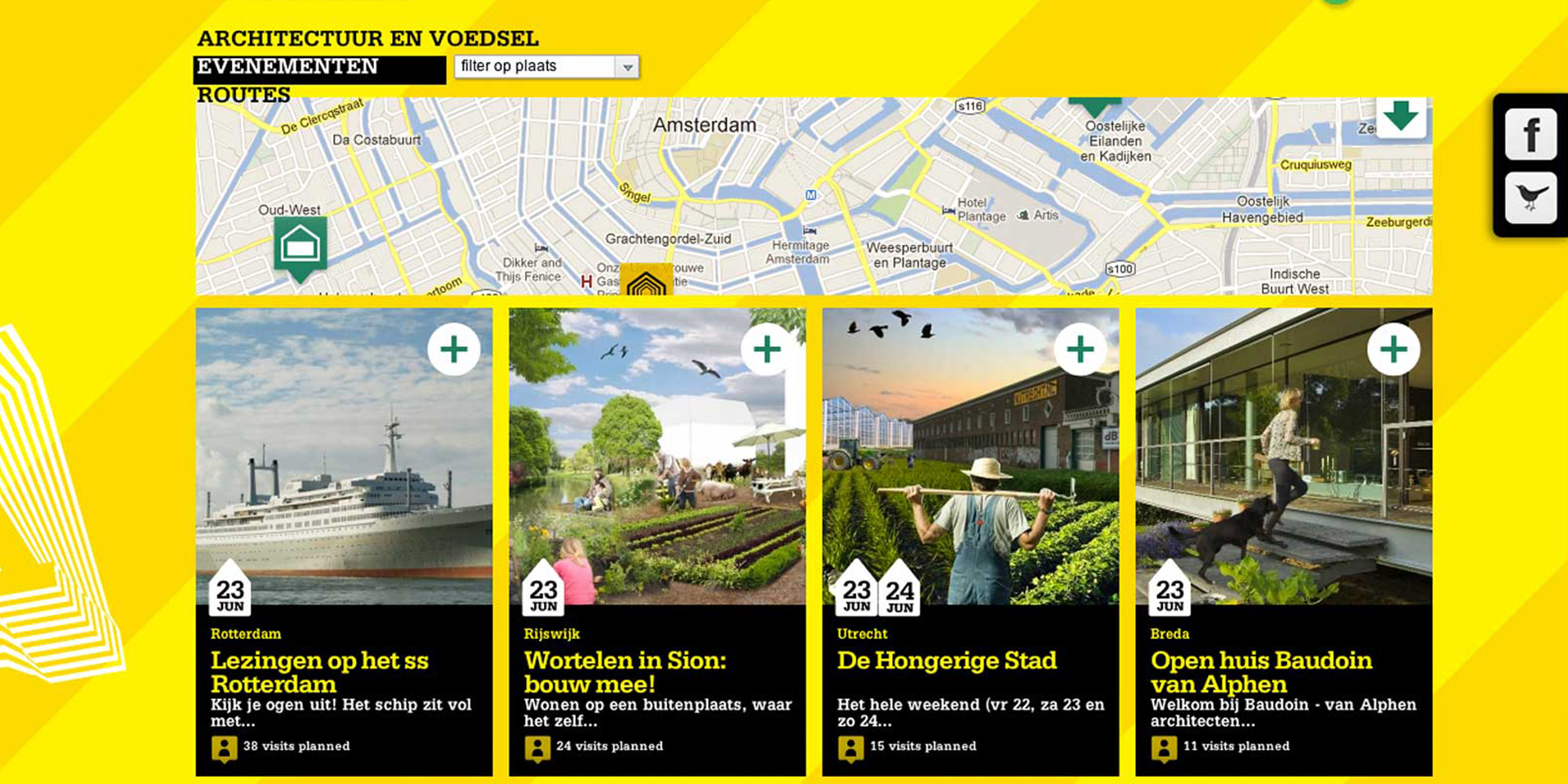 LET'S MEET
And talk about your product or brand
get in touch