Introduction
Paul van Ravestein
Creative Director
Background
I am responsible for all visual output. I manage the designers and initiate the visually creative part of our projects. Together with Monique Mulder I form the creative heart of Mattmo. You can see me as the bridge between strategy and the translation in the visual part of our projects. I think medium independent and therefore work also as filmdirector or art director on photoshoots, but also sketch initial visual identities or spacial concepts. I get satisfaction from jumping between one project to another and from one media to the next. I like to service clients / companies out of pure empathy. Finding out how they think and who they really are. This brings something unique to every project.
Inspiration
I WAS BORN CURIOUS
Ik ben nieuwsgierig geboren en begon te reizen zodra ik kon.
Onderzoeken wat er aan de andere kant van de horizon is, dit met eigen ogen zien, voelen en meemaken. Ik doe graag research, dat voedt mijn creativiteit. Ik duik altijd in achtergronden, geschiedenis en visuele research. Noem het visueel antropologische nieuwsgierigheid. Die context geeft me meer inzicht. Zo werkt het ook met klanten.
Ik vind het fijn uit te vinden hoe ze denken en wie ze werkelijk zijn – zo kan ik hun servicen vanuit een pure empathie. Dit brengt mij de inspiratie om hun visueel tot uitdrukking te brengen. Dat is waar de conceptuele lagen ontstaan. En zo kan ik iets unieks brengen in elke project.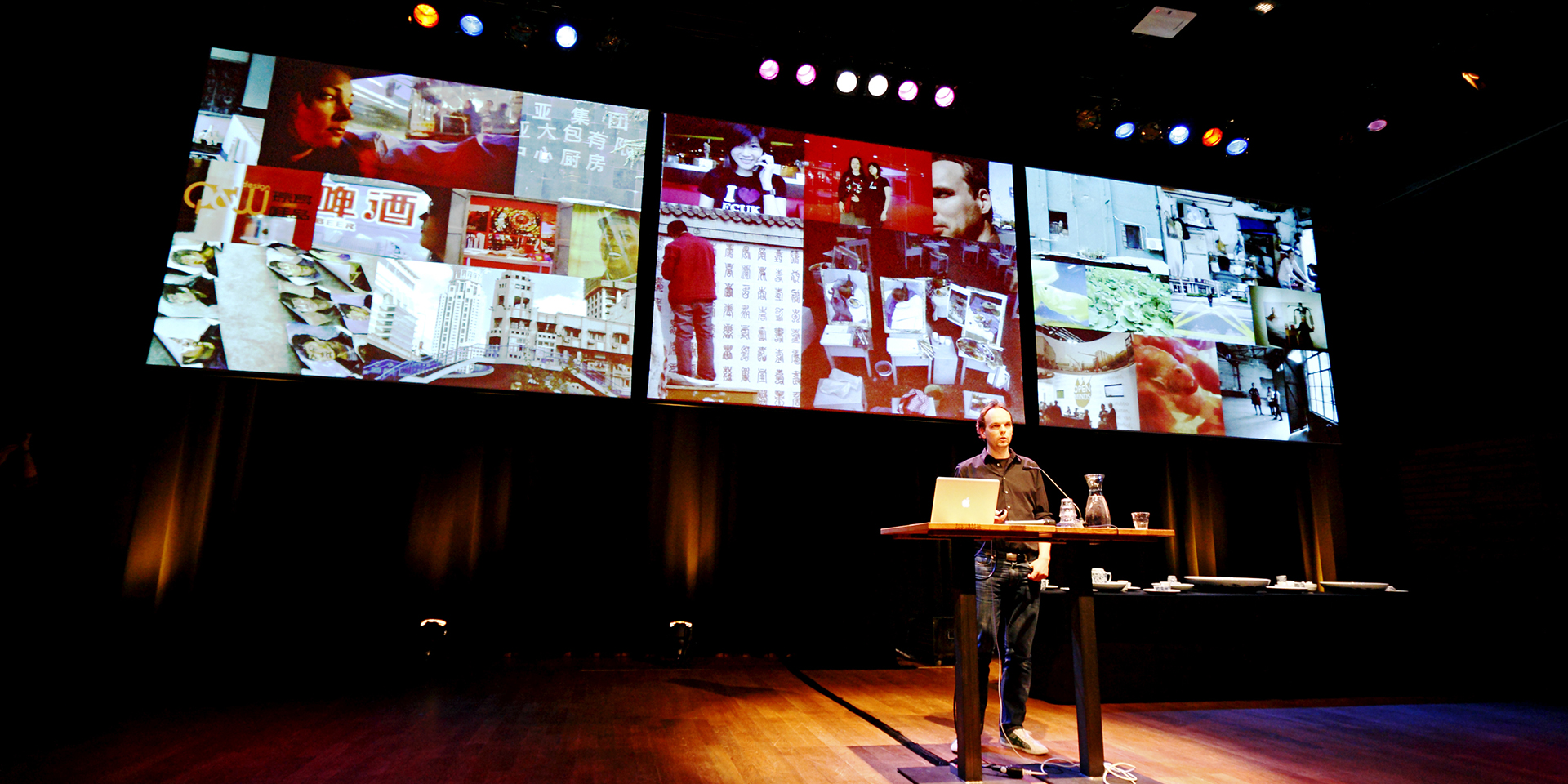 Lecture Pakhuis de Zwijger
Personal information
Growing up I was a track and field sprinter; my character as a sprinter has carried over into my work. I have a no-nonsense sport mentality when speed is key to create work, creating dynamic spontaneity in my thought process.
I was born curious and started travelling as soon as I could. I started studying at Artschool, Maastricht in 1985, a romantic city as non-Dutch as you can imagine. Meanwhile I did an internship in Lisbon and London to explore my boundaries. After I graduated I started working for a journalistic news program for IKON television broadcasting company in Hilversum where I created my first website in 1995. I then searched for a design company that matched my personality and I have been working at Mattmo since 1996.
Personal quote
I touch people's imagination